Following last night's National Cabinet meeting with further restrictions on restaurants and cafés, and the closure of gyms and cinemas, the Prime Minister announced shopping centres will remain open to continue providing essential products services to the community, while further restrictions have been announced.
Shopping Centre food courts have been ordered to shut, but Food Court outlets may still offer takeaway. From midnight tonight the Government announced additional venues and retailers that must close to slow the spread of coronavirus.
Beauty therapy, tanning, waxing, nail salons, tattoo parlour, spas and massage parlours are amongst the list to be closed in the Federal Governments enhanced response to limit the spread of COVID-19. The additional prohibited activities and venues will need to close from 11.59pm (local time) 25 March 2020.
The restrictions have also been extended to arcades, markets that are not food related and hairdressers and barbers remain open but must adhere to social distancing rules and limit appointments to 30 minutes. These are in addition to previous announced venue closures including cinemas, restaurants and cafés.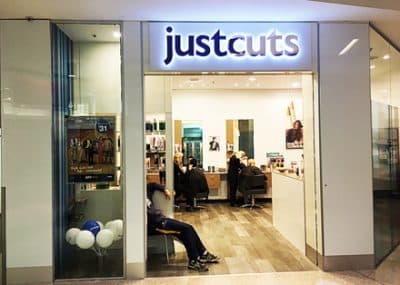 Just Cuts Founder and CEO Denis McFadden is pleading with Government to follow the UK and NZ precedent and close hairdressing salons to protect the health of stylists and clients until COVID-19 is under control.
McFadden said "The health of the Just Cuts' Teams (2,500 hair stylists across 190 salons) and clients is and has always been at the core of everything we do. In fact, we have set the standard for salon hygiene practices throughout our 30 years of operation. But the reality is that the nature of hairdressing means that our stylists have to work in close proximity with their clients and are constantly touching them."
Shopping centres remain open, with a focus on restricting gatherings and supporting physical distancing. Areas such as indoor shopping centre playgrounds, leisure centres, gyms and arcades have been closed and restaurants are adjusting their offering to be in line with the Government advice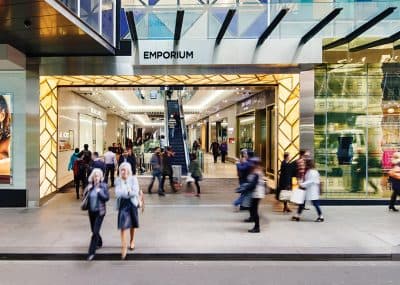 Vicinity CEO and Managing Director Grant Kelley said "We support the clear message that physical distancing is a key defence against the spread of COVID-19, and we have put in place measures to reiterate to the community to keep a healthy distance from one another while they are visiting our centres. "
Vicinity Centres own and manage 63 shopping centres in the country covering all major Australian cities.
"From last Friday, we've updated and increased the promotion of physical distancing, removed food court seating and closed playgrounds. We continue working with our food and beverage retailers to ensure physical distancing during ordering and pick up and are assisting with any new requirements they have for delivery," Kelley said.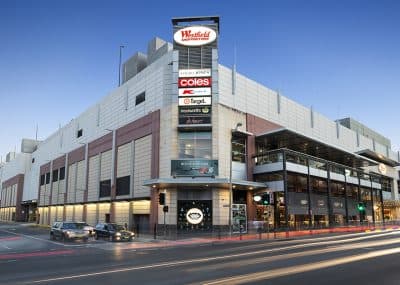 Australia's largest operator of shopping centres, Scentre Group commented "Our Westfield centres remain open as we are regarded as 'essential activities. This is because we have a role to play in ensuring community access to essential goods and services in a safe, hygienic environment throughout this period as well as supporting the economy and jobs."
The spokeperson said "As of midnight tonight, any retail partners in our centres that are in these categories will close – beauty salons, massage, tanning salons, waxing salons, nail salons, tattoo parlours and spas."
"Our food court retailers are permitted to operate takeaway for our customers, however food court seating areas are now closed and we ask that our customers respect these cordoned-off areas as dining in is not permitted. Some of our other restaurant and café retailers are also providing takeaway, if they can. When taking away, customers must practice social / physical distancing and there must be no gathering around takeaway venues."
In terms of social distancing they said "Our retailers are expected to have signs that clearly display how many patrons they can accommodate in their space given the restrictions."
Property managers and landlords across the country have increased their measures to sanitise and ensure the cleanliness of shopping centres. Events and activations have been postponed or cancelled in most cases.