At Dexus's QV Melbourne an immersive Gaming Dome is set to open in the coming weeks. The new addition is an all-encompassing pop up esports hub in the heart of the CBD Melburnians are set to be immersed in the world of gaming and esports when the iconic QV Square transforms into a one-of-a-kind Gaming Dome between Monday 24 February and Sunday 15 March presented by The Chiefs, Australia's premier Electronic Sports Club.
Gaming enthusiasts, amateurs and addicts alike are encouraged to compete against friends, strangers and professional players to test their skills for the ultimate bragging rights and the chance to win daily prizes along the way. Eighteen FREE gaming stations equipped with the latest and greatest video games including Rocket League, Fortnite, Counter-Strike, League of Legends and more will be dispersed throughout the hub.
Gamers will have the chance to step into an alternate reality with VR setups including, Beat Saber, Boneworks and iB Cricket bringing a huge interactive component to the dome. Players will experience the ultimate adrenaline- induced rush of competing in front of an audience on the main stage. The Chiefs will host daily mini gaming tournaments on the main stage to test player's skills including Sim Racing time trials, with gamers vying for the fastest hot lap to claim the top spot on the leaderboard.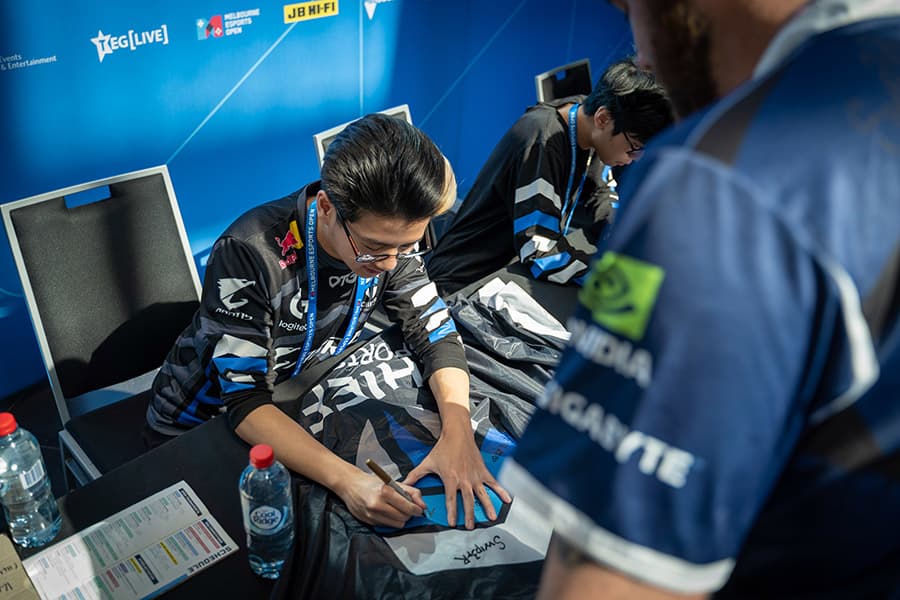 The experience isn't limited to esport aficionados, with exhibition matches and live viewing parties set for weekly competitions. Professional players including Brisbane Lions player Chiefs ambassador Mitch Robinson, FIFA professional player and content creator James 'Cripsy' Williams, League of Legends professionals Brandon 'Claire' Nguyen, Romeo 'Thien' Tran, Jackson 'Pabu' Pavone and Brandon 'Juves' Defina alongside Counter- Strike professional Darly 'Mayker' May and more pros will play the dome. Professional players will face-off every Sunday between 1pm – 4pm on the main stage, while spectators can get involved with big screens broadcasting the action. The main stage challenges will be followed by live Q&A's and signings.
The Brisbane Lion's Mitch Robinson has been a gamer since he was a kid and has fast been bringing the AFL community into the gaming world, listing Fortnite and Counter-Strike among his favourites. A regular player with The Chiefs, Mitch will appear at the QV Gaming Dome twice – dates to be announced. Melbourne gamers can try their luck against him, or just sit back and watch him battle the pros.
"It's great to see QV Melbourne embracing the rise of esports with such an interactive initiative. You can take on your mates or even some of the pros, and best of all – it's free! I can't wait to see what local gaming talent has to offer," says Robinson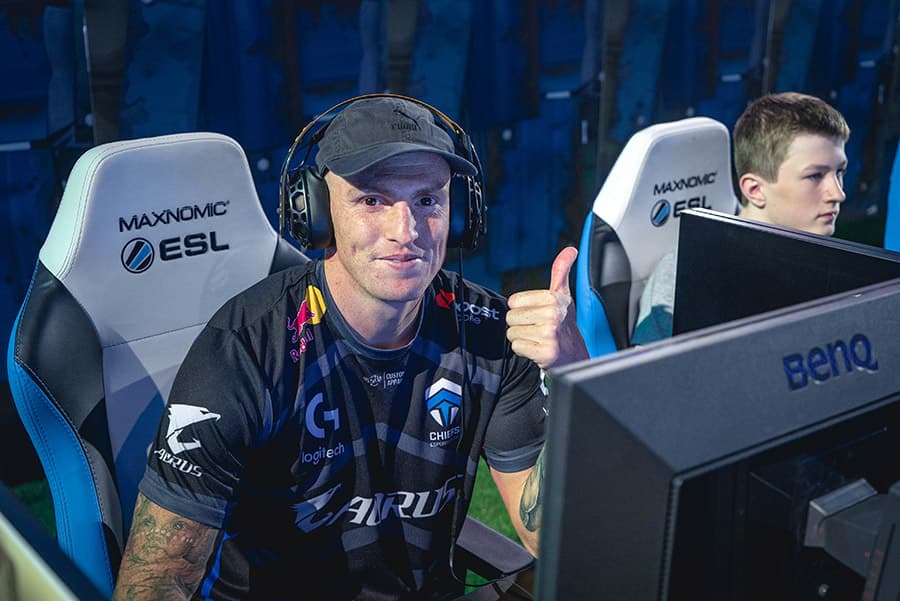 Gaming influencers will make appearances Fridays from 1pm – 4pm, giving passers-by the chance to learn about the video games and esports industries with live Q&As, including possible career paths, networks and avenues to success in the industry. There will also be appearances by industry micro influencers on Tuesdays from 1pm – 4pm.
Australian video game retail sales are on the up and up, doubling from $2.04 billion in 2013 to $4.03 billion in 2018, with two out of three Australians playing video games (Bond University's Digital Australia 2020 Report). The report also notes that the average age of gamers is 34, while 47% of all players are female.
The Chiefs CEO Nick Bobir is thrilled to be working with QV Melbourne on the pop up gaming hub, the first of its kind in Melbourne's CBD, saying the partnership is a demonstration of the boom in gaming and esports as both personal entertainment and increasingly as a spectator sport, while gamers are increasingly in demand for appearances and fan related activity.
"The core concept of the activation is to build the gaming community and give back to them, through the free play, prizes, events and competitions, education and opportunity to meet their gaming or sporting heroes and connect with them through the shared passion of gaming," says Bobir.