Given the rapid escalation of measures being employed by governments and business to slow the spread of the COVID-19 virus and the current uncertainty in relation to the duration and impact of the pandemic on operations, a number of Shopping Centre landlords this week have announced withdrawals of their FY20 earnings and distribution guidance.
Scentre Group (ASX: SCG) released its 2019 full year results on 18 February 2020. Contained in that announcement was an Outlook statement including guidance for Funds from Operations (FFO) and Distribution for the 12 months ending 31 December 2020.
The Group's operations have performed in line with expectations during the early part of 2020. However, in light of the COVID-19 pandemic and volatility in markets globally, the Group is suspending the Outlook for 2020 that was previously announced.
The Group's Annual General Meeting is on 8 April 2020 at which a further update will be provided.
The GPT Group (GPT) has determined that it is appropriate to withdraw its FY20 FFO and distribution guidance at this time. The Group is well placed to respond to this uncertainty, with a high quality portfolio and very strong financial position which includes $1.3 billion of available liquidity held in cash and undrawn bank facilities. Gearing remains low at approximately 22%, with less than $100 million of debt maturing through to December 2021. The Group maintains strong A / A2 credit ratings from S&P and Moody's respectively.
GPT's CEO & Managing Director, Bob Johnston said, "We have taken action to ensure the health, safety and well-being of our staff, customers, visitors and the communities in which we operate, and this remains our utmost priority. We recognise that these are uncertain times for our people and for our customers. Through the implementation of the policies and procedures we have in place to respond to such an event, we are taking the appropriate steps to support our stakeholders during this time."
Vicinity Centres (ASX:VCX) announced it is withdrawing both its FY20 funds from operations per security earnings and distribution guidance, following the escalation in uncertainty surrounding the impact of COVID-19 on Vicinity's operations.
Grant Kelley, CEO and Managing Director, said: "Since announcing our interim results in mid-February, we have seen a further deterioration in the retail trading and operating environment, with increasing uncertainty around the impacts of COVID-19. Given this, we have made the decision to withdraw our FY20 earnings and distribution guidance provided at that time.
"As always, our priority remains the safety, health and wellbeing of our employees, customers, retailers and the broader community, and we are following the recommendations of Federal and State health authorities to further prevent the spread of COVID-19. We recognise the impact COVID-19 is having here in Australia and will continue to work with our retailers during this period of adjustment." said Kelley.
Mirvac Group (ASX: MGR) announced that, given the uncertainty in relation to the duration and impact of the COVID-19 pandemic, it is appropriate to withdraw its FY20 earnings and distribution guidance. 
Additionally, any forward-looking statements, including comments about active and passive earnings, are withdrawn. 
Mirvac's CEO & Managing Director, Susan Lloyd-Hurwitz said, "As the effects of the COVID-19 outbreak impact Australia and our business, we are taking swift and prudent measures across the business, to not only protect our employees and stakeholders, but also provide transparency in what is an ever-changing environment. 
"Our immediate priority remains the safety and wellbeing of our employees, customers and visitors to our Mirvac sites and the communities we serve." 
The Group's balance sheet and debt position continues to remain robust and the Group is well- positioned with $944 million of cash and committed undrawn bank facilities available and gearing levels of 20.8% as at 31 December 2019. The Group has only $200 million of debt maturing in the next 12 months which can be repaid from available facilities. The Group continues to hold A3/A- credit ratings with stable outlook from Moody's and Fitch. 
Home Consortium (ASX: HMC) announces that in light of the uncertainties surrounding the social and economic impact caused by the COVID-19 pandemic and associated actions taken by the government to manage its spread, it is withdrawing its FY20 earnings, distribution and occupancy guidance which was provided on 26 February 2020.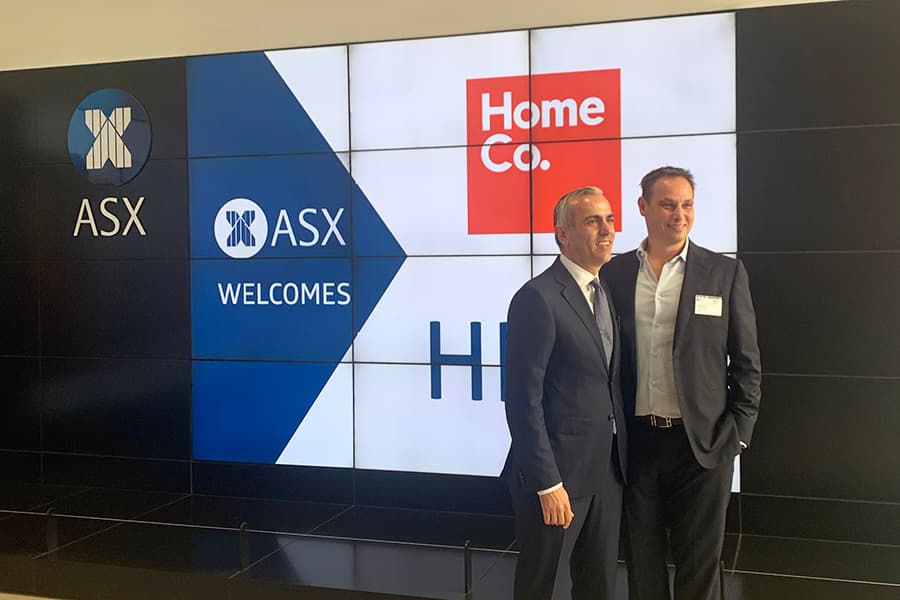 David Di Pilla, Chief Executive Officer and Executive Chairman at HomeCo said, "We have been proactive in ensuring the safety and well-being of our employees, retailers, visitors and the broader community during this challenging time. While fully understanding our corporate responsibility to all our stakeholders, we continue to believe in our hyper-convenience centre model and will endeavour to deliver long-term value to our shareholders.
As an Australian organisation we support, and will continue to support, all the measures being taken by the Federal and State governments across Australia at this time."
Home Consortium remains well capitalised with no debt maturities until FY23 and $146 million in liquidity through cash and undrawn bank facilities and the ability to fully fund its future commitments.