Coorparoo Square is officially one of Australia's superior performing shopping centres when it comes to energy efficiency, having achieved a 5 star NABERS Energy rating.
The centre, developed by Frasers Property Australia and Honeycombes Property Group, is designed to maximise natural ventilation to create a more comfortable environment for shoppers and eliminate the need for air-conditoning in common areas, significantly reducing energy consumption.
The 6,870m2 Coorparoo Square shopping centre participated in the initial pilot for the NABERS Small Shopping Centres tool, becoming one of the first centres under 15,000m2 to be rated and certified using the tool.
Coorparoo Square's impressive baseline 5 Star NABERS Energy result is largely due to its design, which minimises mechanical ventilation to instead rely on natural ventilation.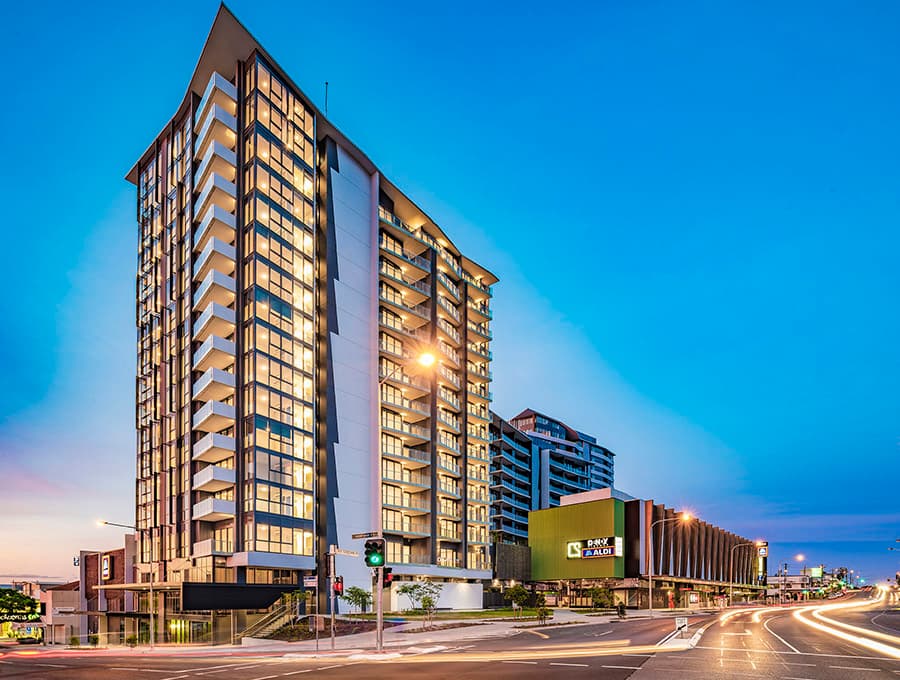 This energy efficient feature is coimplemented by upgraded LED lighting throughout the retail and carpark areas, mechanically ventilated carpark bays controlled by CO2 sensor, and a range of other energy efficient specifications.
"We benchmark our sustainability performance against independent rating tools to ensure we maintain, and continually seek to improve, the operation of our centres. A 5 star NABERS Energy rating is something the entire team, including our fantastic retailers, should be proud of," Mark Gleeson, Executive General Manager Investment & Capital Transactions, Frasers Property Australia says.
Coorparoo Square shopping centre is located in Brisbane's inner east, on the corner of Old Cleveland Road and Cavendish Road. The centre is anchored by Dendy Cinemas and ALDI supermarket, with a range of all day dining options including Coorparoo's first pub Beyond the Pale, coffee specialists Kivahan, Bistro Korea, Degani, Pappa Rich, Kubo's Bar and Grill, and Mission Vietnamese.
The centre makes smart design use of every inch, with a diverse and eclectic tenant mix specifically designed to meet the needs of the local population and wider community.