AMP Capital have confirmed supermarkets Coles and ALDI will be part of the new-look Karrinyup Shopping Centre. The $800 million development that AMP Capital is managing on behalf of owner UniSuper, commenced in November last year and will see the centre almost double in size, growing from a GLA of 59,874m2 to 109,000m2 as well as 134 high-end residential apartments to be included in the overall redevelopment.
Both Coles and ALDI will be located in the new fresh food precinct, which will be a bustling marketplace with rustic food displays and timber accents. Woolworths will anchor the east side of the precinct and will undergo a refurbishment as part of the development. In addition to the two new supermarkets and existing Woolworths, the development will also incorporate large-format international retailers, an alfresco dining precinct and a state-of-the-art 10 screen HOYTS cinema.
AMP Capital's Divisional Development Manager – WA, Scott Nugent said that the fresh food precinct will provide customers with greater variety. "The new fresh food precinct will offer customers a diverse foodie experience, with supermarkets, local growers and special events. With abundant natural light and a village-style atmosphere, the precinct will be our customers' go-to for fresh produce and healthy food options.", he said.
"Attracting Coles and ALDI, along with other exciting retailers and specialty stores, shows that there's great interest and growth in the area. The completed centre will offer customers a more vibrant and convenient shopping experience," said Nugent.

Coles State General Manager Pat Zanetti said Coles is delighted to bring a new state-of-the-art supermarket which will create more local jobs and an enhanced shopping experience for Karrinyup residents.
"Karrinyup is a booming community and we know there's demand for a new and convenient shopping destination. That's why we're excited to bring a full-line Coles supermarket which spans more than 4,000m2 and will provide local residents with more choice and great value with an in-store bakery, a gourmet deli with an olive bar and cheese wall, an open-style meat counter and large market-style fresh produce area.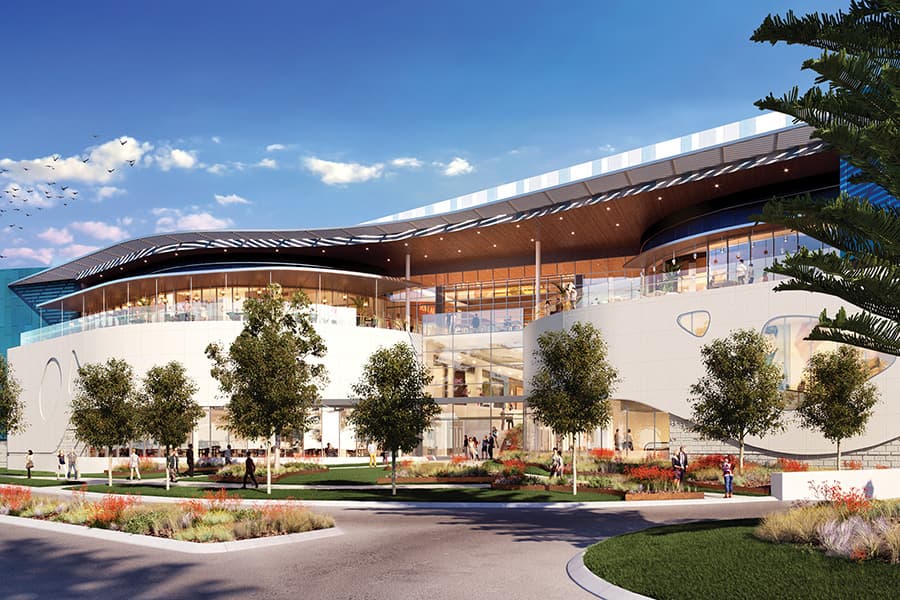 ALDI is also looking forward to being part of the expanded fresh food offering at the new Karrinyup.
"ALDI Australia is proud to call ourselves 'Good Different'. Since opening our first stores in Western Australia in 2016, we have grown to operate 41 stores and have further plans for expansion, including the opening of ALDI Karrinyup," said Caroline MacPhail, ALDI Managing Director of Western Australia.
"We look forward to offering shoppers at Karrinyup Shopping Centre a supermarket experience that is like no other in Australia. Once open, local residents will enjoy high-quality products at permanently low prices and increased employment opportunities," she said.
Set to become a vital hub for customers, the fresh food precinct will remain bustling as the centre transitions from day to night, seamlessly connecting with outdoor dining and entertainment options. Coles and ALDI are both expected to open mid-2021, with the entire development of Karrinyup Shopping Centre on target to be complete at the end of 2021. Upon completion, the centre will offer approximately 290 specialty stores and  4,500 parking spaces.
Multiplex has been appointed as the builder and Hames Sharley as architect. Read more about the development in SCN's In the Pipeline feature.