In November 2019, Charter Hall commenced a redevelopment to refresh Bass Hill Plaza in Sydney's west. The project has transformed the existing centre to celebrate the cultural diversity of the local community.
The centre features local identity murals throughout, the introduction of a kids play area, upgraded amenities and new furniture. Additionally, a new architectural feature façade welcomes shoppers to the centre.
Charter Hall, Retail CEO, Greg Chubb, said "We're extremely proud to have delivered a revitalised centre for the Bass Hill community. We know that the centre is a vital meeting place and delivers a sense of belonging for our tenant customers and shoppers. The recent investment has focused on improved convenience, enhanced offering and comfort for the community."
Chulo Creative have welcomed the opportunity to work with Bass Hill Shopping Centre in creating the large scale mural. Creative Project Manager Pabs Ferguson-Castro said there has been a big movement highlighting the importance of public art and it's great to see the communities responding in such a positive way.
"The large scale mural work reflects the stories and symbols important to the community. Art can cross cultural and language barriers to unify groups through collective imagery, it's an important practice that binds a community. The work created for Bass Hill was informed by researching the cultural demographic of Bass Hill and reflecting this through pattern work mixed with local Australian flora."
A part of the redevelopment, the centre celebrated many store expansions and refurbishments including Anytime Fitness, Hughes Clothing, Bass Hill Fruitopia, Kahill Meats, Mina Bay Seafood, Barber's Edge, Spring Flora and Gift It, as well as a new format Woolworths and an expansion of the existing ALDI store.
The dining offer has also evolved with the introduction of Lazeez Lebanese Cuisine, Broaster Chicken, Share Tea and Sergios. The extensive services offering at the centre now also includes Specsavers, Clear Skincare Clinics, Nails & Beauty For You, Pacific Smiles, Ringdingz, Bay Audio, L'Amange Hair, Prime Massage, Bass Hill Plaza Medical Centre and Chemist Discount Centre.
Brian and Gai Hughes, owners of Hughes Menswear, have called Bass Hill Plaza home for more than 20 years.
Brian Hughes commented "The transformation of Bass Hill Plaza has been incredible, and we are loving our newly refurbished store. We pride ourselves on establishing lifelong customers, some of whom travel far to return to the store if they have since moved outside of the area."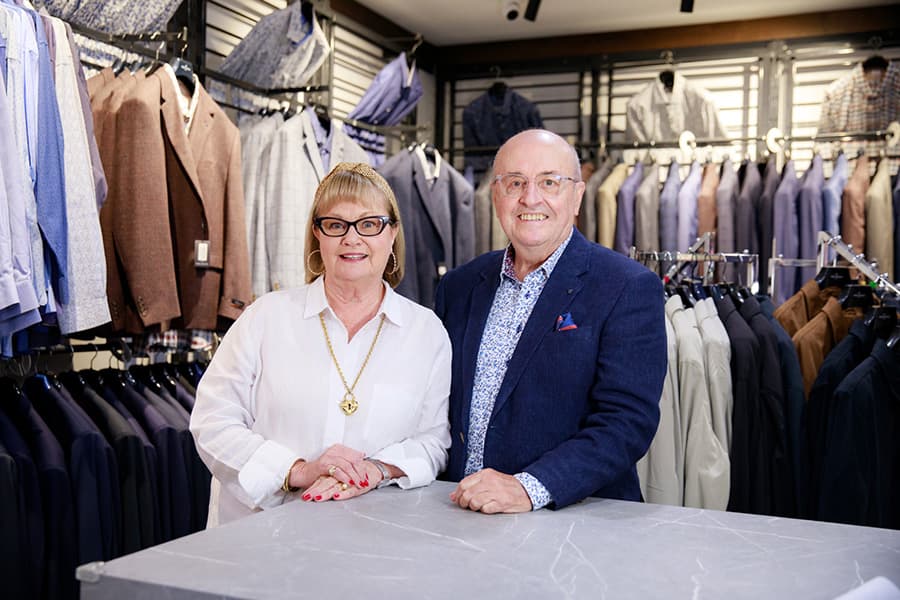 To support the redevelopment and evolution of the centre, Bass Hill Plaza has also launched a new brand and logo identity. It's organic movement symbolises the magnetic community hub of Bass Hill Plaza, the centre of activity and progress, designed for wellbeing, convenience and everyday enjoyment.