Charter Hall has secured its strong position in the industrial sector by announcing it has extended its relationship with the Coles Group by securing long-term pre-lease commitments for two new high-tech distribution centres in Sydney and Melbourne. In addition, today the Charter Hall Prime Industrial Fund (CPIF) has secured Bridgestone, Australia's second largest tyre retailer at its masterplanned 60ha Midwest Logistics Hub in Truganina, Melbourne. Bridgestone will join Coles Group, Toll Group and Uniqlo to take the pre-leased commitments to 150,000m2 at Midwest Logistics Hub.
Many retailers like Coles saw a surge in demand for online services fuelling the need for highly sophisticated warehouses to meet customer demand. Retailers securing their future in the online space are investing in technology and warehouses to facilitate world-class delivery.
The Coles Group facilities, scheduled to be completed in 2022, cover a combined lettable area of 60,000m2 and will be utilised as highly automated Customer Fulfilment Centres for Coles Online, significantly increasing Coles' capacity to meet growing customer demand for online food and grocery shopping.
The Melbourne Coles facility comprising circa 30,000m2 is located within the CPIF owned Midwest Logistics Hub, a 58 hectare estate on Dohertys Road, Truganina. The Sydney Coles facility comprising circa 30,000m2 is located at Horsley Drive in Wetherill Park and will anchor a 14 hectare estate being developed by Charter Hall, which is owned and funded by CPIF.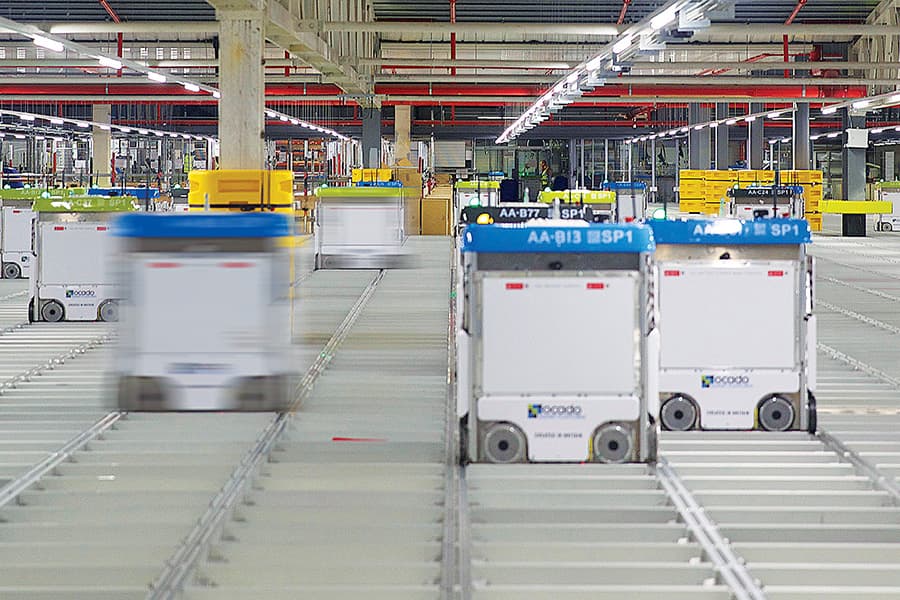 The customer fulfilment centres will provide world-leading automated single pick technology and home delivery solution to meet growing customer demand for online food and grocery business. Coles has partnered with Ocado who has been a world leader in online fulfilment for more than a decade and their technology has revolutionised the way grocery shopping is done online.
These long-term lease commitments increase the committed, pre-leased development pipeline for CPIF to circa $900 million, which continues to drive the growth and diversification of the $5 billion CPIF portfolio. These two facilities will see its WALE extend to a sector leading 11 years.
Charter Hall Managing Director & Group CEO, David Harrison, said: "We are delighted to once again extend our cross-sector relationship with Coles and look forward to completing these exciting new projects for one of our largest tenant customers, whilst continuing to enhance and diversify the quality of our leading industrial and logistics portfolio within our flagship industrial fund."
"The on-going growth of e-commerce and the focus on supply-chain efficiencies continues to drive the demand for well located, high quality logistics facilities. Charter Hall has demonstrated, via expanding our relationship with Coles, that our industrial estates located near major transport infrastructure continue to be well sought after by our major retail and logistics customers" said Harrison.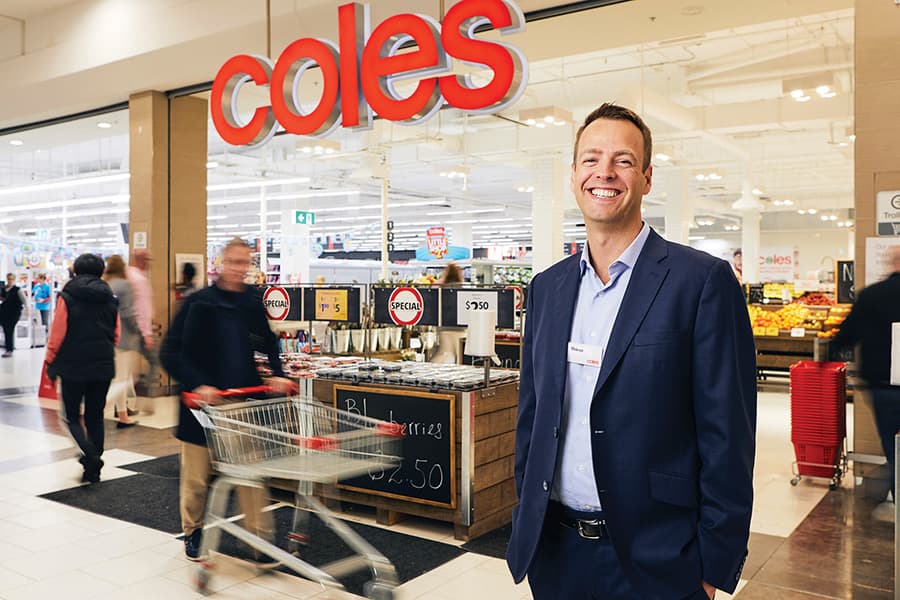 Coles Chief Property Officer, Thinus Keeve, said: "We value our longstanding relationship with Charter Hall and we're very pleased to partner with them on this project. These two Customer Fulfilment Centres will enable Coles Online to offer greater range and availability, from locations that allow us to deliver to customers across metropolitan Sydney and Melbourne."
Charter Hall Industrial & Logistics CEO, Richard Stacker, commented: "These projects on completion will contribute to the Group's $1 billion industrial and logistics development pipeline, lifting our industrial and logistics funds under management beyond $10 billion. Our cross-sector relationships continue to provide a point of differentiation for Charter Hall in delivering solutions for our major customers."
Bridgestone has signed a pre-lease for the 25,000m2 warehouse and commercial store facility on a 10 year lease term. Relocating from their existing premises in Derrimut, Bridgestone's new facility has been designed to accommodate both their commercial business including retail, administration and service centres for trucks and cars, together with their warehouse operations including the storage and distribution of tyres to their retail store network.
Charter Hall's Head of Development, Industrial & Logistics, Andrew Simons, said "We are delighted to welcome Bridgestone, to what will be one of Western Melbourne's premier logistics hubs. Charter Hall is pleased with the early leasing success achieved at the estate having leased over 65% with strong interest from major retailers and logistics users for the remaining space."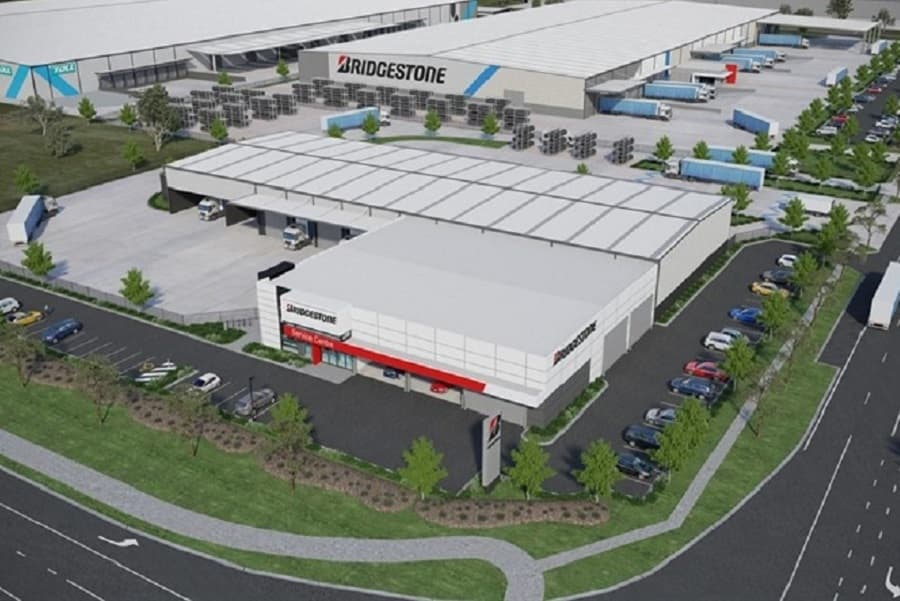 The modern warehouse facility includes a 50m hardstand, super canopy, expansion space, dedicated customer parking and prominent exposure to Palmers Road at the front of the estate. Development will commence early May 2020 and is expected to complete in February 2021.
Bridgestone's new state-of-the-art facility will combine both the commercial and operations businesses under the one roof. The location on Palmers Road also gives the Bridgestone brand prominent exposure and is easily accessible for customers to access Bridgestone's service centre and trucks to service the retail store network.
Development of Midwest Logistics Hub commenced in October 2019 with Toll Group the first to prelease a 44,075m2 temperature-controlled warehouse and office facility, which will service their fulfilment contract with Mars Wrigley Australia.
Uniqlo Australia pre-leased a 46,000m2 warehouse and office facility, which will accommodate the clothing retailer's distribution requirements for their ecommerce sales and national retail store network.On completion, Midwest Logistics Hub will be a prime logistics asset in a core Melbourne location, valued in excess of $450 million.
All facilities are targeting a 5 star Green Star Design and As-Built rating and will incorporate various sustainability initiatives including 100-300kw solar PV systems, LED warehouse lighting and rainwater harvesting.
Industrial & Logistics CEO, Richard Stacker, said "Our ability to deliver high specification, modern logistics space in strategic locations across the eastern seaboard continues to attract quality tenant covenants for our real estate funds and their investors. Charter Hall's Industrial & Logistics development pipeline now exceeds $2 billion, providing the scale and flexibility to satisfy the growth aspirations of our existing and prospective tenant customers, while also delivering high quality real estate and investment out performance to our investors".
CPIF now comprises 65 properties, valued at $4.7 billion with a weighted average lease expiry of 11.1 years, 98.5% occupancy and resilient tenant covenants with 95% leased to government, publicly listed or nationally/globally recognised tenants.