Townsville shopping and leisure destination, CastleTown, celebrates the opening of a first-to-Townsville interactive activity park – PlayTown, as part of a $6 million investment plan by McConaghy Properties.
CastleTown is a 37,600m2 sub-regional shopping centre which features over 130 specialty stores, and major retailers including Target, Woolworths and Big W. CastleTown is the ultimate destination for shopping and leisure and has been voted the no. 1 shopping destination over five consecutive years by Townsville locals.
PlayTown is set to become the ultimate family destination for toddlers and parents alike. With the aim of nurturing the inquisitive nature of children under the age of six, PlayTown will provide endless opportunities to explore and reimagine the outdoors of iconic Townsville, indoors.
The PlayTown activity park incorporates a lifelike fig tree, a renowned feature of the Townsville landscape, alongside a two-lane road with cars for children to ride along, a crocodile-themed book corner, a 'rockpool' filled with thousands of colourful balls, and for toddlers who are still finding their feet -sensory and soft play area.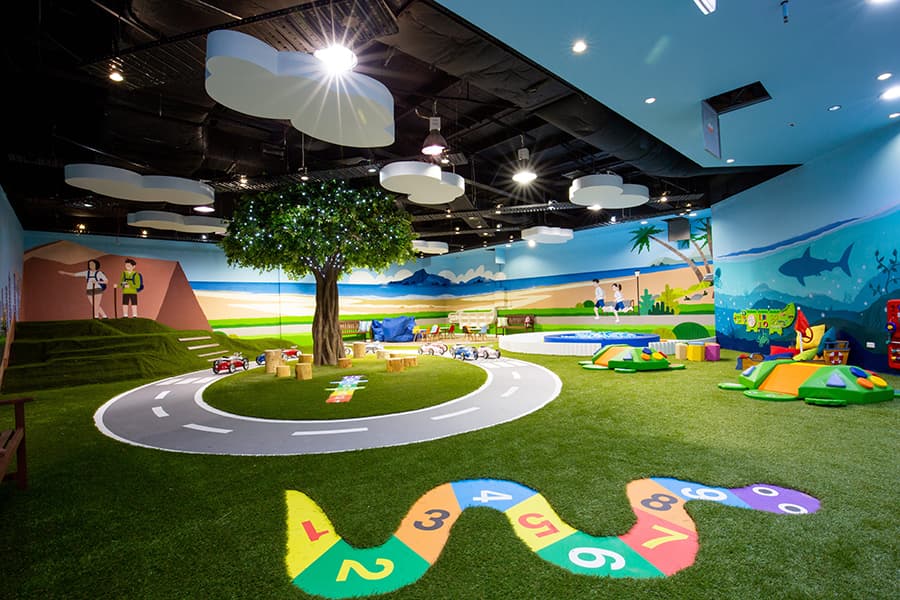 Keeping to the shopping centre's local roots, CastleTown has partnered with well-known and local street artists, Shane Keen and Clint Searston, to capture the Townsville spirit and incorporate the local area's popular style of street art into the PlayTown activity park.
General Manager of Retail for McConaghy Properties, Glen McAnulty, said he is thrilled to offer a new hub for the Townsville community to come together to play, discover and learn whilst also demonstrating McConaghy Properties ongoing commitment to the local community.
"CastleTown has a proud history of more than 30 years in the Townsville community, and we're the only shopping and leisure destination in Townsville providing an interactive and sensory space for toddlers, and parents and carers to enjoy." said McAnulty.
"We worked hard to incorporate the heart of Townsville within the PlayTown activity park, working with local artists to create a bespoke space that the local community can feel proud of, and genuinely enjoy." McAnulty said.