After several months of negotiation, Carramar Village in Perth's northern suburbs has changed hands for $33.5 million – representing the largest shopping centre sale in Perth for 2020. Built circa 2009, the 5,353m2 centre is situated approximately 28km north of the Perth CBD, on the north western corner of Joondalup and Cheriton drives.
The centre is anchored by a Woolworths supermarket and features 17 specialty stores, including a Priceline Pharmacy and the Healius Medical Centre. The property also includes 2,500m2 of developable land.
CBRE's Anthony Del Borrello and Richard Cash negotiated the sale on behalf of Canute Global Investments to a national investment syndicate. The sale reflected a yield of 6.20% and rate per square metre of $6,257.
"Negotiations were conducted throughout a very challenging period in Australia due to COVID-19, with restrictions and regulations changing at a rapid rate. The contract negotiation took patience and tenacity," Del Borrello said.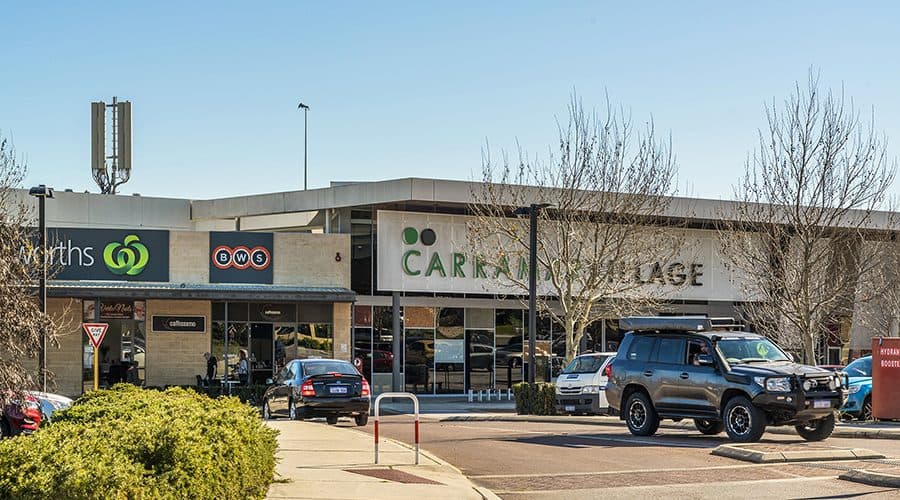 Del Borrello went on to say the transaction highlighted the investment appetite that still existed for quality retail assets.
"We've seen additional pent up demand due to the lack of quality assets that have come to market this year because of the global pandemic," Del Borrello explained.
He continued, "Furthermore, demand for non-discretionary and convenience neighbourhood shopping centres continues to be strong due to the defensive and recession proof nature of this asset class."
Carramar Village was marketed for sale as part of a portfolio of four other assets based in Western Australia and Queensland, including three shopping centres, an office building and residential offering.