New Zealand's AMP Capital managed Bayfair Shopping Centre will be part of an exhibition at Tauranga Art Gallery by Shannon Novak, a New Zealand artist that explores challenges faced by the LGBTQI+ community.
Novak collaborated with the local LGBTQI+ community to create an installation at Bayfair Shopping Centre that will focus on acknowledging, supporting, and celebrating the local LGBTQI+ community in Tauranga and wider Bay of Plenty.
Novak said: "This project makes space for community voices to be seen and heard; voices from the local/national LGBTQI+ community – but particularly BIPOC (Black, Indigenous, People of Colour) voices who may or may not identify as part of the LGBTQI+ community, such as takatāpui."
"I hope the project will grow public awareness around key challenges the local LGBTQI+ community faces and ultimately grow support for this community. Support takes many forms including donations to local LGBTQI+ organisations like RainbowYOUTH and Gender Dynamix who are on the frontlines. This can be monetary or in other ways like the volunteering of time. RainbowYOUTH merchandise will be available for purchase at the Tauranga Art Gallery, which is one way people can directly contribute", he said.
Centre Manager Steve Ellingford says, "The team prides itself on thinking about the big picture when it comes to providing the best for the community. Along with accessibility, we advocate for inclusivity. We love Shannon's work and the concept, at a high level, is to help reduce rates of anxiety, depression, and suicide in the local LGBTQI+ community, through being visibly supportive in a meaningful way. Essentially, to save lives."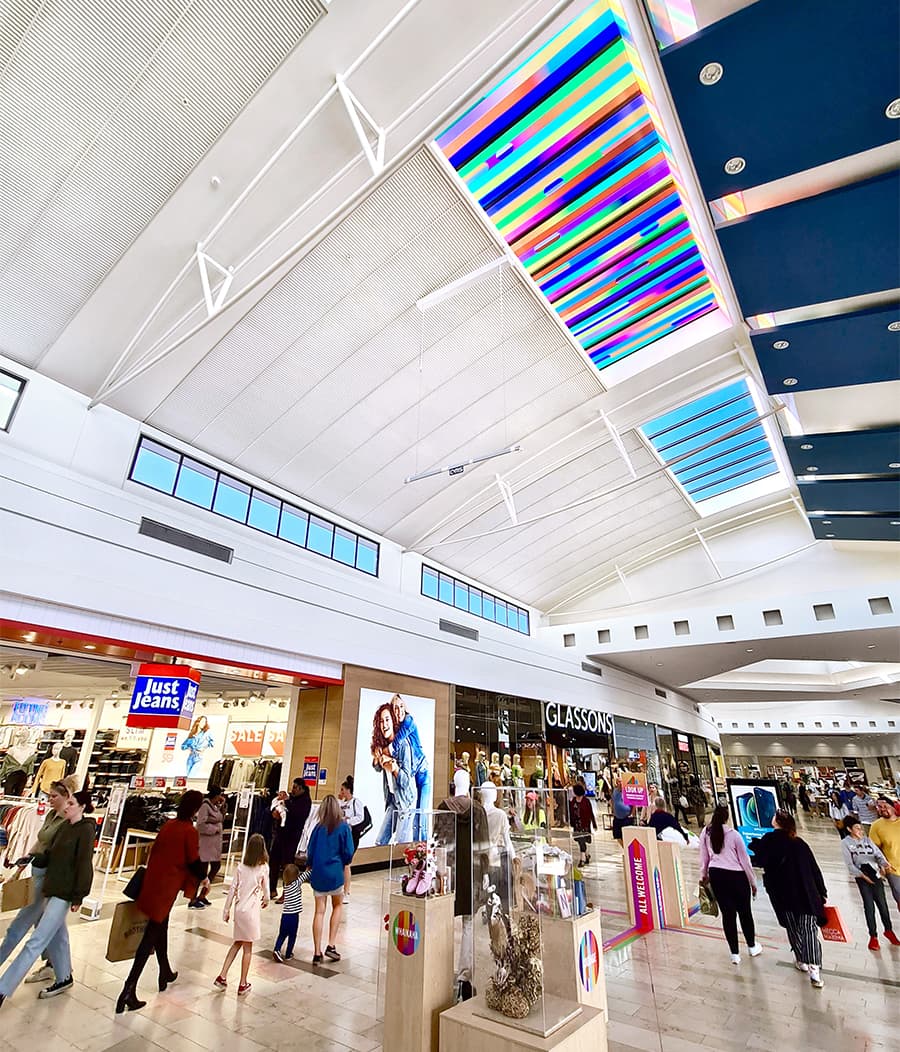 Novak is a part of the LGBTQI+ community, so naturally his work has explored his own identity and the identity of others. "In the early years, I wasn't explicit about this in my artwork as I didn't feel comfortable or safe doing that. It wasn't until much later that I decided to move my practice out of the closet and explore LGBTQI+ issues and challenges in the open. The trigger point for me was a growing and uncomfortable relationship with death as I got older. More and more people I knew in the LGBTQI+ community were experiencing anxiety and depression, and sadly I have lost a number to suicide, including my ex-partner. I could not let this continue – so I decided to deal with this very openly in an effort to help lower the numbers," he said.
"My practice looks to addressing and sapping the air out of these challenges through positivity – building awareness of these challenges with the general public and encouraging the celebration, acknowledgement, and support of the LGBTQI+ community year-round (not just during Pride season). This manifests visually as bright, colourful artwork often developed in collaboration."
Takatāpui in this community refers to gender and sexual orientation diverse Maori who may or may not identify with the LGBTQI+ acronym. For example, a woman who identifies as takatāpui may also identify as lesbian, or not.
Shannon will be collaborating with the community to design the installation, and the exhibition began on Friday 23 July.