Under the proposed transaction with AMP, Ares would acquire 60% of Private Markets business and assume management control, with AMP retaining 40%.  The Private Markets business includes AMP Capital's infrastructure equity and debt businesses, and real estate, which includes the whole shopping centre business. 
AMP and Ares will enter into a 30-day period of exclusivity, to work towards a binding transaction with the join venture valued at A$2.25 billion. The partnership would facilitate an acceleration of the growth of Private Markets, while unlocking immediate value for AMP shareholders. Ares, with a current market capitalisation of more than US$13 billion (as at 24 February 2021), has a global footprint and capabilities in credit, private equity and real estate which are highly complementary to Private Markets.
AMP is to retain up to A$0.9 billion of assets and contingent consideration related to the current private markets businesses. AMP will retain ownership of AMP Capital's public markets businesses, which in FY 20 made a modest NPAT contribution. The public markets strategy will continue, including the Multi-Asset Group ("MAG") being transformed and transferred to AMP Australia, and actively exploring sale or partnership opportunities for the Global Equities and Fixed Income ("GEFI") business.
Ares Management Corporation Chief Executive Michael Arougheti said, "We are excited to further expand our real estate and infrastructure investment capabilities through our partnership with AMP.  We believe we can add significant value through our global scale, relationship network, investor relationships and our broad, collaborative investment platform."
"We've been impressed by the growth of AMP Capital's private markets business over the past several years and our time with the team as part of the portfolio review has further cemented our view on the intrinsic value of this business under our leadership. We expect that this transaction would be highly strategic and complementary to our business and financially accretive for our shareholders" , he said.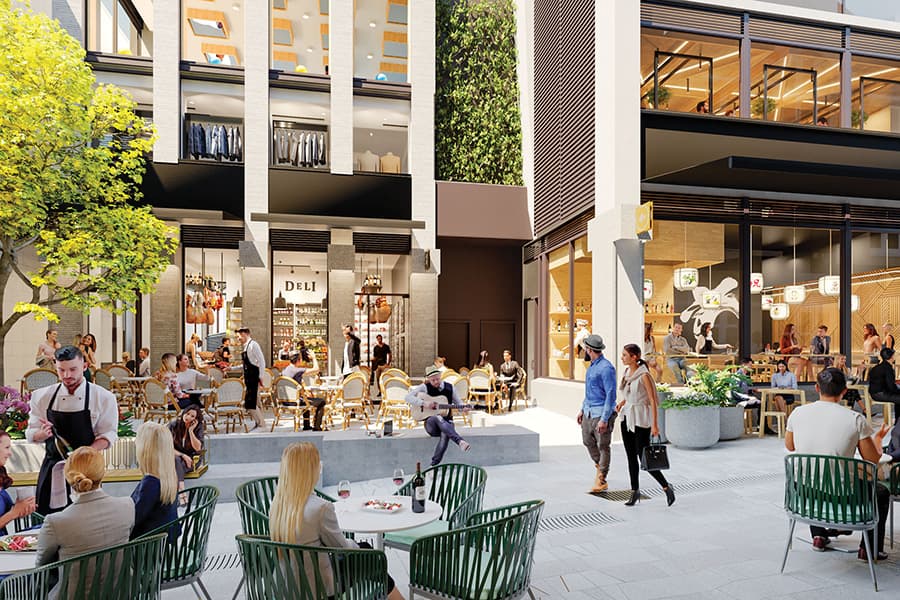 The joint venture would enable the Private Markets business to benefit from Ares' brand and global strengths in investment and distribution as well as already strong infrastructure and real estate capabilities, and continue to build upon AMP Capital's well-established processes and investment capabilities, improving its scale and potential growth trajectory.
At 31 December 2020, Ares had US$197 billion in assets under management (AUM), after growing both AUM and fee-related earnings in excess of 30% over the year and fundraising a record US$41.2 billion. Ares managed US$18.3 billion in infrastructure and real estate AUM with more than 100 investment professionals in North America and Europe.
AMP Chair Debra Hazelton and AMP Chief Executive Francesco De Ferrari said, "We believe the proposed partnership with Ares would deliver strong outcomes for our clients, our shareholders and our broader business. We expect it would strengthen the business and significantly accelerate our strategy to grow private markets, while de-risking our international expansion plans, and bringing forward the value in AMP Capital for our shareholders.
"The transaction will enable AMP to increase focus on the transformation of our wealth management business in Australia, drive the continued growth of AMP Bank and New Zealand wealth management and benefit from driving further efficiency. We look forward to working towards a binding agreement with Ares, which will mark the conclusion of the portfolio review."