AMP Capital today announced the leadership team for its retail real estate business, welcoming Marco Ettorre to the role of Head of Retail and Investments. This follows a restructure announced in August this year, where the real estate business which is responsible for the fund, investment, property and development management for the shopping centre portfolio was realigned along sector specialisations. 
Current Head of Retail, Kirkland has accepted the new role of Head of Retail Development and Asset Creation. This newly created role will have expanded responsibilities beyond master planning and delivery of projects to also focus on coordinating AMP Capital Real Estate's mixed-use asset creation capability as well as the origination of development investment opportunities for clients. Kirkland has been with AMP Capital for seven years, with more than 30 years of experience in real estate including development, operations and construction.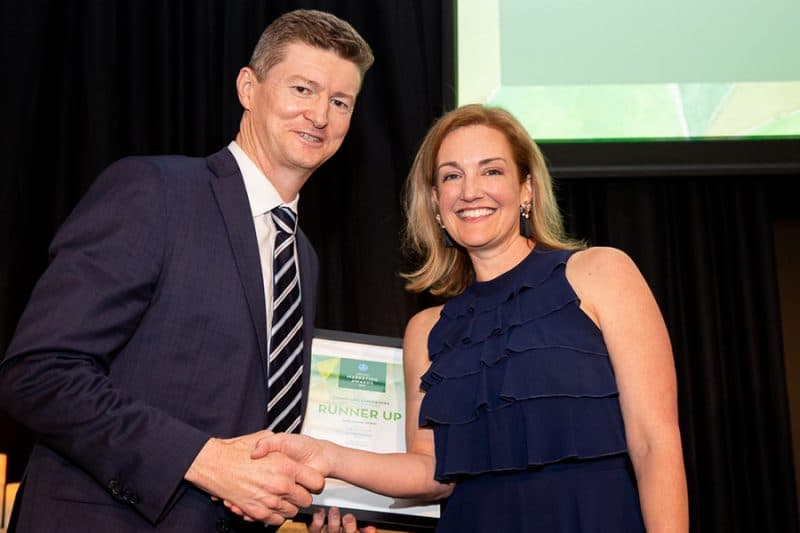 Prior to joining AMP Capital, Kirkland worked in both Australia and the UK in a variety of roles encompassing construction, project management and development management functions, including a number of key positions with Lend Lease, GPT and Stockland.
Strengthening the accountability of AMP Capital's asset and investment management teams, Marco Ettorre will take on the role of Head of Retail and Investments. In this role, Ettorre will be accountable for driving performance, innovation and cultural change through our integrated retail platform and leading the property management, leasing and investment management teams.
Currently the Acting Head of Retail at Lendlease, Ettorre has spent more than 20 years in a number of senior roles, across all aspects of retail management including fund management, leasing, development, asset and investment management.
Ettorre joined Lendlease in 1997. He was appointed as Head of Leasing in 2013 and returned to the role in 2015 following a period as Fund Manager for Lendlease Real Estate Partners New Zealand, Lendlease Sub Regional Retail Fund and a number of separate mandates.
As Head of Leasing, Ettorre was responsible for implementing and delivering against Lendlease's retail leasing strategy, with a core focus of driving returns and maintaining relationships with key international and national retailers.  He was also responsible for overseeing strategy regarding new business and acquisitions, working closely with the capital transactions team.
AMP Capital Managing Director of Retail, Real Estate Brett Williams said he was pleased to put in place the leadership team to set up the business for the future.
"It's exciting to announce two new roles for our retail business, and the two exceptional real estate professionals we've appointed. As we enter a new phase of the property cycle, we're able to offer clients access to new, compelling development opportunities. Given Mark's passion and well-regarded experience in development, he's the perfect candidate to take on this opportunity to lead the next iteration and both deliver our pipeline and grow our development offer for clients.
AMP Capital recently announced the opening date and first retailers for Karrinyup Shopping Centre's new Fashion Loop, set for 21 November.
Williams continues, "I'm very pleased to welcome Marco to AMP Capital to head our Retail team at a time in the market that offers both opportunities and challenges. Marco is highly regarded by both retailers and investors and has the right experience, skills and cultural fit to lead the next evolution of our retail team. I'm confident that both of these changes will allow our business to evolve and actively respond to the opportunities in retail, and to ultimately drive better investment performance and innovation for our clients,"
Also reporting to Brett Williams on the Retail Leadership Team are Conrad Sinclair, AMP Capital Shopping Centre Fund Manager (ASCF) and AMP Capital Diversified Property Assistant Fund Manager Tom Green.
Following these appointments, Justine Hughes as Head of Asset and Investment Management and Greg Antoniadis as Head of Shopping Centre Development will be leaving the business.
The new roles are effective January 2020, with Kirkland continuing to lead the retail business until then, at which time both he and Ettorre will report directly to Brett Williams.