This May, AFC Curated returns to Sydney with a pop-up retail space at Sydney's The Strand Arcade. The month long activation will see a weekly rotation of Australia's independent designers, for a curated collection of local fashion.
AFC Curated, now in its third year, is a unique program from the Australian Fashion Council (AFC), built to support our local emerging labels on their journey to become robust and sustainable businesses. We want them to grow and thrive. As part of the AFC Curated program, labels participate in direct industry mentoring, a series of business development workshops and exciting retail activations like the one you'll find here.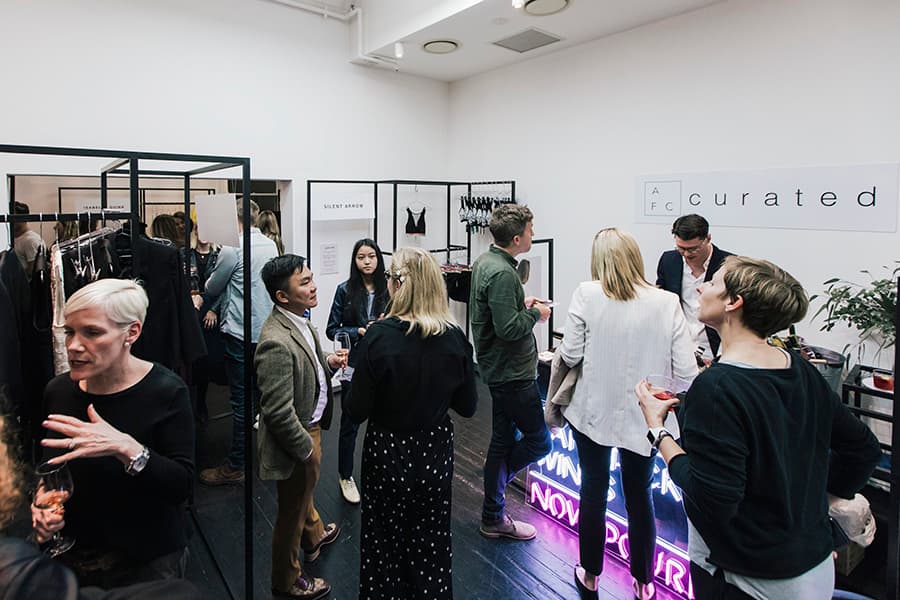 "I think Curated is so unique, and so meant to be, and so necessary for this industry. The seed that is being sown now is something that can work with businesses, and help shape them in what is an evolving landscape…" Jenny Layton, Curated Industry Mentor.
Vicinity Centres have been an integral partner in bringing the AFC Curated program to life since 2017. The national partnership was officially launched at Emporium Melbourne earlier this year, and we look forward to working with them to foster the growth of these emerging labels and their journey into the Australian retail landscape. We're delighted to be retailing this May at their iconic heritage site, The Strand Arcade.
"The Strand Arcade has, for more than 120 years, been supporting local fashion and design, which is why we're thrilled to be able to connect our customers with some of Australia's best emerging designers and craftspeople as part of AFC Curated. We know, as fashion evolves and trends change, our customers will look to The Strand Arcade for the latest experiences and artisans, and we see a unique opportunity to elevate local labels as part of the AFC Curated series."said Kristy Hoare, Centre Manager, The Strand Arcade.
The support from the broader Industry has been invaluable to the success of the labels involved, with a host of experts in the field kindly donating their time and expertise to be Mentors, and host a series of workshops to fine-tune the labels' businesses.
"Curated is bringing the new wave of designers into the sector. We're a creative industry so it's absolutely critical for our future that we have new, exciting and energetic people coming through and establishing businesses or going into existing businesses. One of the best ways for this to happen is by helping and nurturing emerging designers" said David Giles-Kaye, Australian Fashion Council CEO.
"It's all about selling to the consumer. This is why we have retail pop-ups as a core element to the AFC Curated program. Consumer feedback, brand positioning, visual merchandising, pricing all hit the road at retail." he said.
The Australian Fashion Council (AFC) exists to promote the growth of the textile & fashion industry in Australia, with a history of over 65 years service to the industry. The AFC is a not-for-profit membership organisation, with members drawn from across the fashion and textile industry.