Customers, Data, Innovation and the future of Department stores were just some of the themes at the Property Council of Australia (PCA) NSW Retail Outlook 2019. With a stunning line-up of speakers this year, there was discussion about the opportunity retailers and landlords have to innovate to keep their customers inspired as well as what is working and what needs to change in the retail property landscape. In past years, the threat of online shopping led the conversation, but this year there was an atmosphere of positivity.
Tim Trumper, one of the founders of Quantium and now Advisor for the statistical group responsible for analysing shopping trends based on credit data spoke about how data and knowing your customers should be the core to any company. Data, he says, opens up opportunities.
Quoting Bill Gates "Everyone knows the guys with the best data wins", Trumper explains how some of the best companies in the world personalise their customer experience to achieve ultimate customer loyalty. He cited over 80% of Netflix products are tailored to an individual and Netflix now use this data to create and market new shows.
In a recent study commissioned by Scentre Group, Quantium were able to quantify the relationship between physical retailing and online purchasing. The study found 50% of online sales happened within a 7 day period of visiting a physical store. This concept cements the needs for retailers to embrace both the physical and online environment, and in turn customers do not differentiate between the different environments – it is the brand they are engaging with. Physical stores also help brands maintain customer engagement. The study also revealed 83% of catchment customers are lost to the brand when a physical store closes.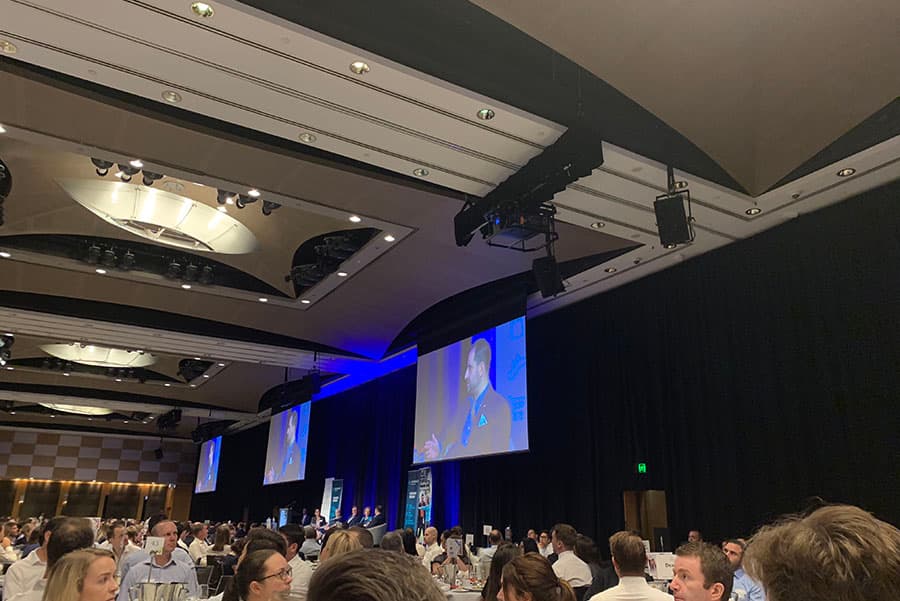 Mark Teperson, Chief Digital Officer for the Accent Group Limited gave his insights and spoke about the company's strategy which has more than 420 stores across 10 different retail banners and exclusive distribution rights for 10 international brands across Australia and New Zealand. Their brands include The Athlete's Foot, Hype DC, Platypus Shoes,  Skechers, Merrell, CAT, Vans, Dr. Martens, Saucony, Timberland, Sperry Top-Sider, Palladium, and Stance.
Teperson's enlightening presentation demonstrated their retail success by constantly looking at their business with a customer focus. Using sales and data, Teperson states his philosophy  to "Follow the customer and you will never have to look for growth." The business invests heavily in both the physical and online environments to create the best experience for their customer.
Over the years the Accent Group have seen the generational drivers of their customer group driving change. Gen Z is 1.7 times more likely to shop online than baby Boomers so they knew they had to address the whole omni-channel experience. They now have a range of offerings for their customers to get their products; Click and Collect, Click and Dispatch (distributed from store locations), traditional warehousing dispatching and in-store purchasing. Their aim is to know each and every customer at any point of transaction – they already know more than 80% of their customers individual purchasing behaviour by collecting data.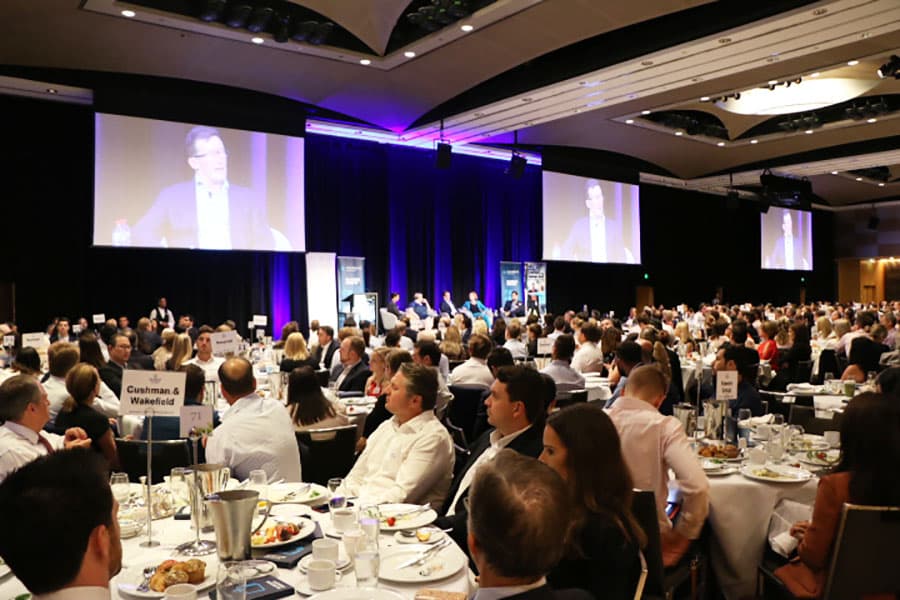 In the panel discussion, led by Joanna Russell, General Manager Retail Development, Fraser Property Australia, the focus was on customers, experience and the challenging issue of the demise of department stores.
Susan MacDonald, Head of Retail, Mirvac overseas a portfolio with no department stores but stated in the Australian market, department stores have been in decline for a long time, however some international department stores like Selfridges in London are thriving because they are constantly revitalising their offer to inspire their customers. Her opinion is if shopping centres and retailers do not continue to inspire there's no reasons why they should get a customer's business.
Teperson said retailers and landlords need to co-invest and partner to get the best results "really lean in to find solutions".  He believes those landlords who move fast will ultimately win. Teperson says the decline in department stores is actually an opportunity for landlords to regain space for innovative retail, pop-ups and experience concepts.
MacDonald also suggested that all Australians should look beyond their backyard for innovation. On a recent visit she was inspired by what some leading digital native retailers who were innovating well beyond their resources and finding success.
A couple of years ago she set every one at Mirvac a goal to 'increase shopper dwell time' with some really great initiatives. Stemming from that concept included investment in play areas, Broadway's Third Space and Birkenhead Point's guest lounge.
This year Mirvac will invest more than $20 million in carpark works in two centres with the single aim of improving customer experience, continued MacDonald.
Louise Mason, Group Executive and CEO, Commercial Property Stockland leads a retail portfolio of 40 centres which are primarily focused on community and convenience and said "an intimate knowledge of your customer" is needed in order to succeed. Mason also believes landlords should build more flexibility to their developments and design to be able to trial new retail experience and adapt to the changes facing retail.
Shopping Centre News were guests of the PCA at the 2019 Retail Outlook breakfast, which was sponsored by Mainbrace Constructions.