CBDs – their development, management and daily activities – have a wide variety of influences way beyond our industry. For this special CBD feature (first published in SCN Vol. 39 No. 2 – CBD Guns issue), SCN contacted the Lord Mayors of the cities of Sydney, Melbourne, Brisbane and Perth to get their views on the important issues affecting their cities, and asked for an emphasis on retail related issues. The following is the response from Perth's Lord Mayor, Basil Zempilas…
Perth is a powerhouse of economic activity, development and growth with Perth City at the heart. A thriving, young city that is at the tipping point in its evolution.
Thirty two per cent of ASX listed companies have a Perth head office, second only to Sydney, and six of the world's top ten energy companies are based in Perth.
We are the economic gateway to Asia with Perth ranking number one for its Foreign Direct Investment Strategy in Asia Pacific.

Perth was one of the lucky cities post COVID-19, our businesses are nearly back to normal, retail and office space is being filled and foot traffic is in some cases above what we experienced prior to COVID.
Twenty five new independent retailers opened new stores in the city during the COVID-19 pandemic – I'm not sure many cities in the world can boast this.
Expenditure in Perth is currently at a two-year high, with year-on-year spend up 10%. I can say with confidence that our future is looking bright and that our city is continuing to grow.
Our city is booming with development and the $1.5 billion-dollar Perth City Deal between all three tiers of government will continue to change the face of Perth, bring a landmark university into the heart of the city and reshape the CBD's connection with the entertainment precinct.
We are working hard to revitalise Perth's urban spaces into thriving new centres, with parks and facilities that make visiting, living and working in the CBD even more attractive.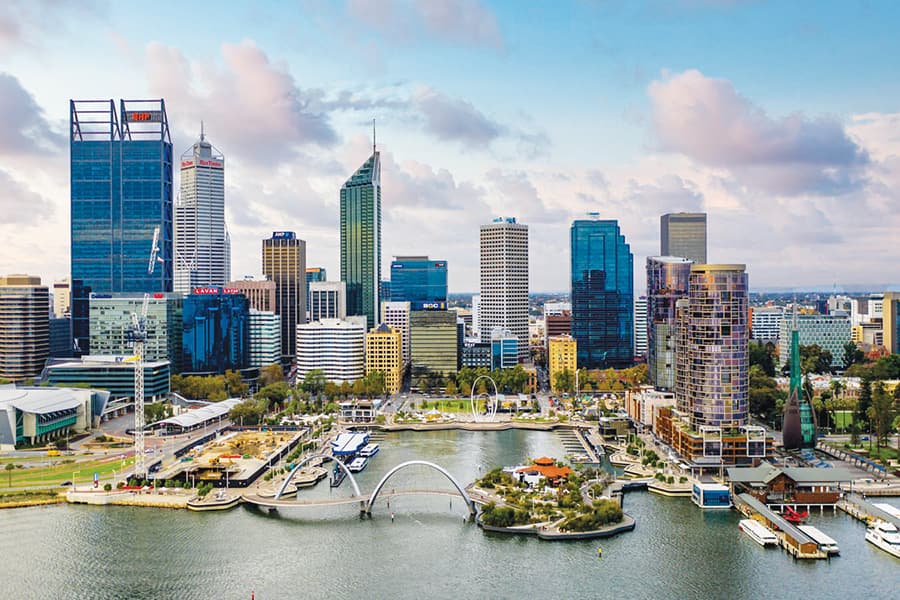 This unprecedented rate of change and expansion continues to transform our riverside city and solidify Perth as the contemporary, cosmopolitan city that it is. Watch this space!
We were fortunate in Western Australia that we weren't faced with the same ongoing lockdowns as other parts of the country, but COVID-19 still had a significant impact on our city.
Once COVID-19 restrictions lifted, one of the challenges we faced was encouraging workers and visitors back into the CBD to support local  business following a very  tough year for everyone.
I was voted in as Lord Mayor along with my fellow Councillors in October last year and it's been incredibly encouraging to see Western Australians return to the city to work and play since the Council commenced active engagement.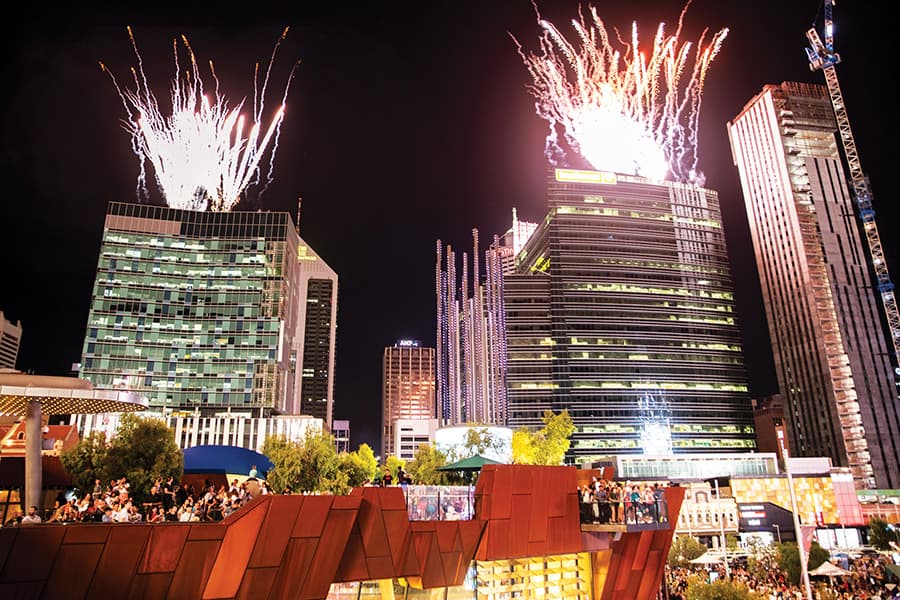 By December 2020, Perth pedestrian activity in the city was nearly 23% higher than December 2019 foot traffic and employment in Perth has now returned to almost pre-pandemic levels.
This incredible bounce-back is the result of a resilient community and an array of initiatives developed by the City of Perth to provide relief to local businesses, boost confidence in the local economy and encourage visitors back into the CBD to work, play, shop and dine. These included:
1. Christmas free parking:
The City of Perth offered two-months of three-hour free weekend parking in City carparks to complement the city's array of retail, boutique stores, dining and entertainment options. This ran over the holiday period from December 2020 and January 2021 and has had a significant impact on bringing people back into the CBD and making Perth the home of Christmas. It resulted in an additional 12,000 cars in City of Perth (CPP) carparks on weekends in December 2020 when compared with December 2019.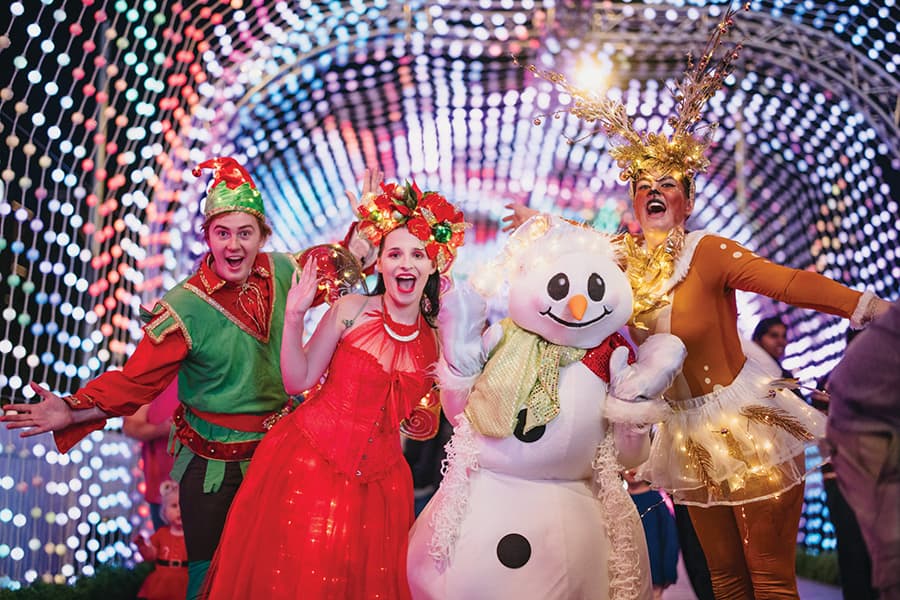 2. Events over Christmas and New Year:
We worked hard to bring families back into the city during the Christmas and New Year period, while adhering to state government COVID-19 restrictions. 
We held the iconic Christmas Lights Trail from November 20 until 3 January, which included free events and activities to get people back into the CBD and drive patronage to local shops, restaurants and bars. The City also hosted an array of family-friendly free entertainment and activities on New Year's Eve.
3. Five-day festival for Australia Day:
Based on COVID-19 state government health advice, the usual Skyworks event held on Australia Day was cancelled and replaced with a multi-day festival of more than 25 free events held across the City of Perth to ensure we remained the home of Australia Day celebrations. 
The festival proved to be a great success and the city was alive with activities and people enjoying the range of events, activations, concerts and food offerings over the full five-day period.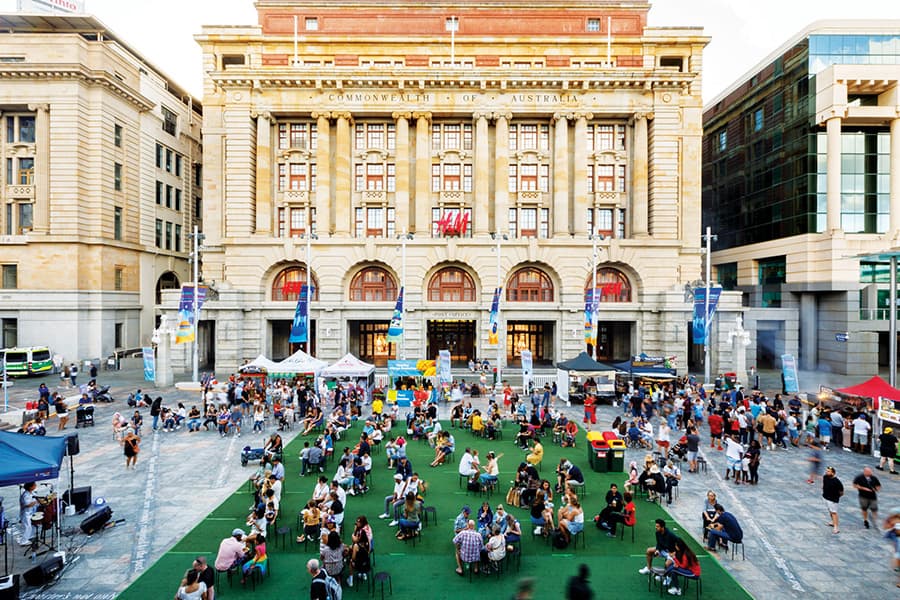 4. Increase in grant support for businesses: 
The City of Perth offered a 600% increase of the 2020/21 allocation of Small Business Grants to assist up to 80 small businesses, doubling the medium Business Improvements Grant to assist in alfresco area activation and other COVID-safe initiatives, as well as the issue of 40 quick response grants to assist businesses to pivot their business models to continue operation. 
These grants have been put to great use by local business, for example Whipper Snapper Distillery pivoted to manufacturing hand sanitiser during the lock-down period.