CBDs – their development, management and daily activities – have a wide variety of influences way beyond our industry. For this special CBD feature (first published in SCN Vol. 39 No. 2 – CBD Guns issue), SCN contacted the Lord Mayors of the cities of Sydney, Melbourne, Brisbane and Perth to get their views on the important issues affecting their cities, and asked for an emphasis on retail related issues. The following is the response from Melbourne's Lord Mayor, Sally Capp…
Melbourne is a city that is built on bringing people together and those connections have helped to ensure we consistently rank as one of the world's most liveable cities. Bringing back the buzz to Melbourne is about rebooting the events sector and much more.
Supporting small businesses is critical to making Melbourne marvellous again. There are almost 17,000 businesses that operate within the City of Melbourne and more than 80% of those are small to medium-sized enterprises. Pre-pandemic there were 497,200 jobs in the City of Melbourne and our local economy was worth $104 billion annually. We are the engine room of the Victorian economy and a major contributor to the nation's wealth.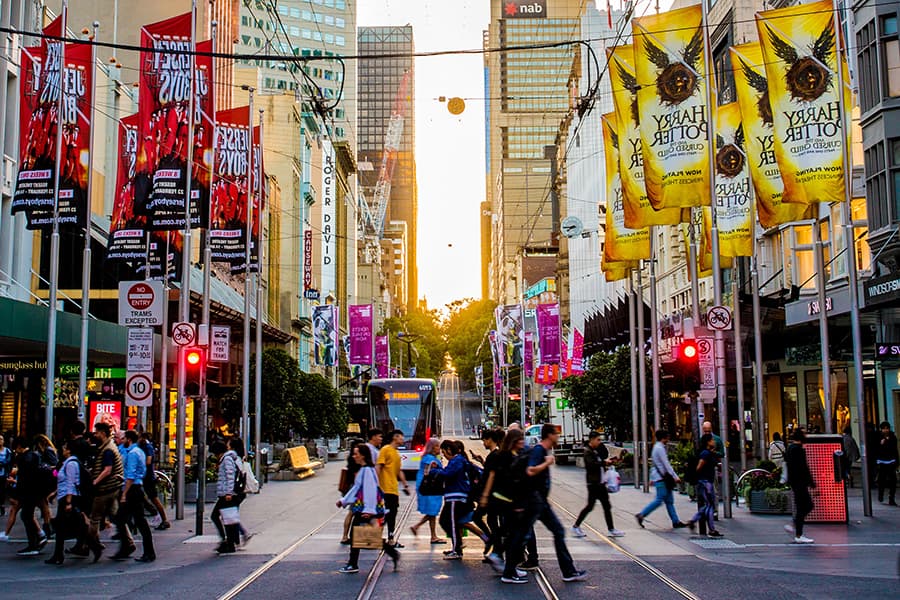 The independent fashion retailers, laneway bars and tech start-ups play a crucial role in the fabric of our city. Our local businesses, and the people who lead them, are essential ingredients to bringing back the buzz. Our streets coming to life with city workers returning to their workplaces is a visible signpost about the strength of our recovery.
This is about more than profits and balance sheets, it's about supporting people who have pursued their passion and taken significant risks to employ other Melburnians. When businesses thrive, people have greater opportunities to earn a better wage, develop their skills and advance their careers.
The City of Melbourne has a proud history of supporting small businesses that have gone on to become major brands. For example, in the 2000s we provided grants to KeepCup, Koko Black and Sukin, all of which are now international brands. In 1998, we gave grant funding to the iconic jeweller e.g.etal, which is famous for its creative pieces. There's never been a more important time to support our city's small businesses. That's why the City of Melbourne delivered $17.3 million in grant funding across 2,988 businesses in 2020.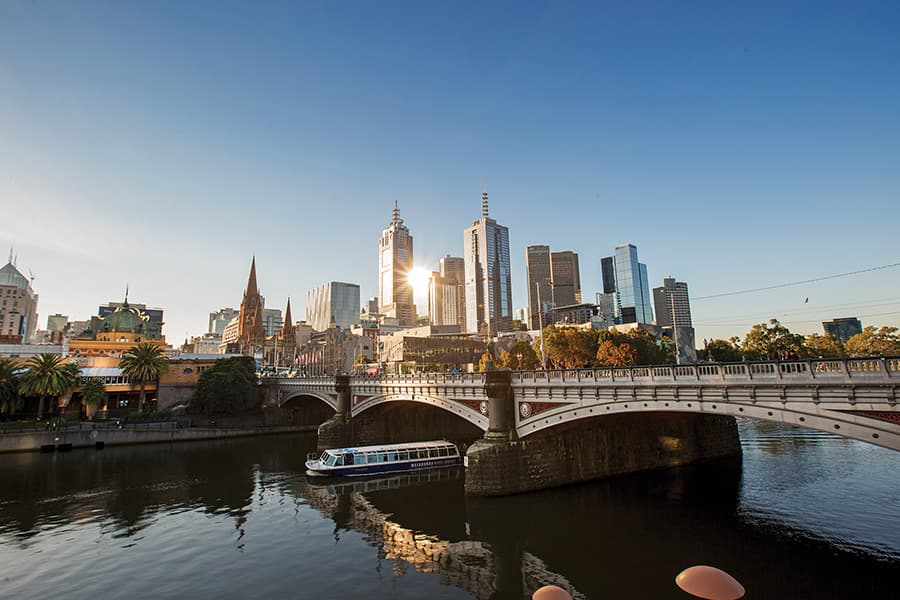 The Business Concierge Hotline was established in March 2020 to provide direct support and advice to businesses negatively impacted by COVID-19. The service made 11,126 outbound calls and responded to 8,837 inbound calls, providing information about ways businesses could access funding and support. Calls were placed to the Business Concierge Hotline from artistic, cultural and tech start–ups to ask advice about how they could try to secure space for their organisations within the City of Melbourne.
The targeted COVID grants and new business concierge service were key planks of the City of Melbourne's pandemic support package for local businesses.
The $100 million Melbourne City Recovery Fund we negotiated with the Victorian Government was designed to ensure that financial and other support could be directed to where it is needed most.
The City of Melbourne recently announced a $5 million joint investment in events with the Victorian Government. More than 100 events will receive funding support, helping to attract a combined audience of up to five million people – which will deliver a major boost to small businesses in the hospitality, retail and tourism sectors. We are committed to ensuring the city sparkles as we welcome workers and visitors back, to support city businesses and create jobs. We want to make Melbourne as clean and welcoming as possible.
A six-month cleaning blitz by the City of Melbourne to remove unwanted graffiti and litter is well underway, with additional cleaning crews and footpath sweepers deployed as workers and visitors return to the city.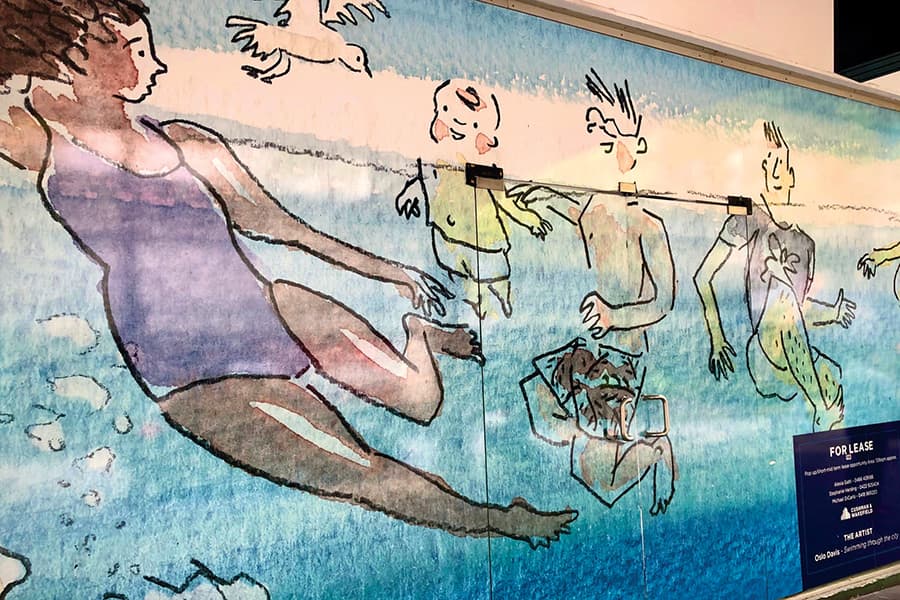 Extra workers and equipment have been used to remove graffiti from hard-to-reach locations along Swanston Street and the focus will now turn to removing graffiti from Elizabeth, Bourke, Little Bourke and Russell streets.
A team of pedestrian street cleaners has also been deployed. This crew regularly chats to business owners about their cleaning needs so we can help make their space clean and welcoming. We don't want cleanliness to be an obstacle to reopening, so we are here to help.
The share of retail and hospitality premises that are open and operating in Melbourne has increased by seven percentage points in the first quarter of this year as more people have returned to the city. By the end of March, 78% of shops were operating compared to 71% in December.
Every shop that reopens means more Melburnians back at work, and this is vital for the long-term economic future of our great city, and we are investing in retail strip and shopfront activation as part of the join Recovery Fund. 
We are working with local artists, precinct associations and the commercial real estate industry to turn vacant shopfronts into temporary creative spaces and revitalise the city.
More than 45 vacant shopfronts across the city have been adorned with large-scale vinyl artworks by Victorian artists in areas including on Bourke Street, Elizabeth Street, Niagara Lane and Freshwater Place in Southbank.
This builds on the Uptown outdoor art exhibition that featured 26 artworks installed across business exteriors, shop windows, vacant buildings and laneways at Bourke Street's eastern end in December 2020. 

Nine precinct associations are also being provided with $100,000 in funding to create shopping strip activations that encourage people back to key commercial areas.
Having Melbourne businesses thrive again ensures our city can retain its position as a global leader in liveability, sustainability and remain Australia's most desirable capital city destination.
The buzz is starting to return to the city, with pedestrian activity trending up in March and April as more workers returned, and events, activities and school holidays enticed people back to the city.
On Saturday 17 April, average pedestrian activity for the City of Melbourne was up to 86.6% of pre-COVID levels. A new record this year. Despite more people returning to the city in recent weeks and months, there are still huge challenges for our economic recovery such as closed international borders.
Building and sustaining Melbourne's recovery isn't going to be an easy task and it will require concerted effort from all levels of government, business leaders and the community.
Every City of Melbourne Councillor knows the importance of this task and is committed to it. We are working in conjunction with the Victorian Government to support local businesses and bring the buzz back.
The challenges presented by the pandemic are huge, but this is the moment in time to bring back Melbourne better than before.