CBDs – their development, management and daily activities – have a wide variety of influences way beyond our industry. For this special CBD feature (first published in SCN Vol. 39 No. 2 – CBD Guns issue), SCN contacted the Lord Mayors of the cities of Sydney, Melbourne, Brisbane and Perth to get their views on the important issues affecting their cities, and asked for an emphasis on retail related issues. The following is the response from Brisbane's Lord Mayor, Adrian Schrinner…
Brisbane has earnt a reputation as the best city in Australia to live, work and play. That's why people from other states and territories are voting with their feet and moving to our city. The latest Australian Bureau of Statistics figures revealed Brisbane's population grew by 1.9% during 2019-20, the highest of all capital cities.
This trend is set to continue according to Federal Government forecasts, which estimate an additional 86,000 people will move to Queensland over the next four years with most of them to call Brisbane and elsewhere in South East Queensland home.
That growth success has not happened by accident.
Our city has an enviable record of 22 successive quarters of continuous growth in visitation numbers on the back of more than $12 billion in tourism, transport and major infrastructure investment, which have made Brisbane even better.
These include new tunnels and upgraded roads, like Legacy Way, Clem 7 Tunnel, Airport Link and Kingsford Smith Drive.
This has helped spawn private investment with the addition of more than 5,000 new hotel rooms and the construction of Howard Smith Wharves, a new dining and entertainment destination favoured by locals and visitors alike. However, we're not resting on our laurels.
We're on the cusp of a once-in-a-generation building spree, propelled by a cluster of city-shaping projects that will change the face of our city, like the Queen's Wharf development.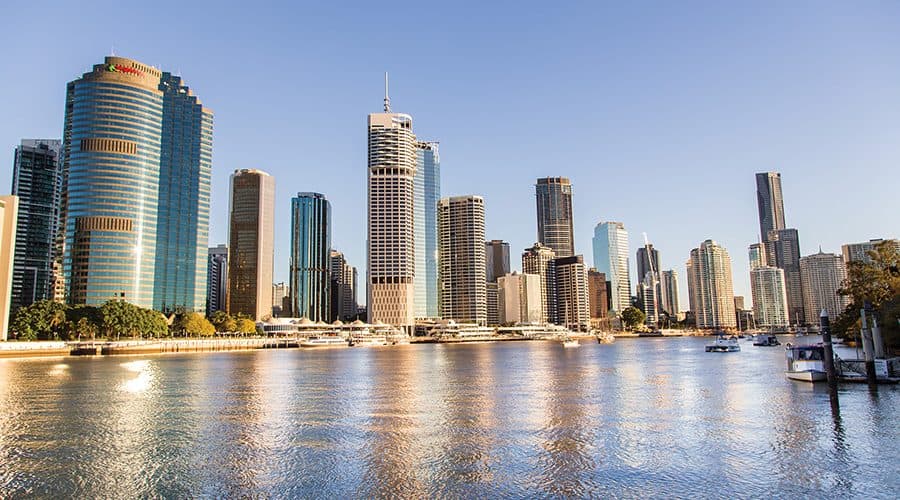 With the prospect of a 2032 Olympics and Paralympics Games on the horizon, there's palpable excitement building that Brisbane is in the early stage of a golden era.
While Brisbane has fared better than some of our other capital cities, pedestrian traffic hasn't quite returned to pre-COVID levels. One recent study showed movement in Brisbane's CBD at 67% of pre-COVID movement levels, above Melbourne (52%) and Sydney (56%) but well behind Adelaide (94%).
Sudden lockdowns have knocked confidence around after growth began to climb after the easing of restrictions.
Like other cities across the world, Brisbane is grappling with the challenge of not only getting people back to the CBD but also getting them to use our excellent public transport network. To restore confidence, we contracted a professional Indigenous social enterprise company, Multhana Property Services, to do daily sanitisation of the entire bus fleet.
Public transport patronage is now at about 70% of normal levels as confidence that was lost due to the pandemic continues to grow.

My administration is forging ahead with game-changing infrastructure projects despite the impact of the pandemic. This includes the $1.2 billion Brisbane Metro project, the biggest public transport initiative ever delivered by Council.
Brisbane Metro will become a critical part of our city's transport network and will operate along dedicated busways from Eight Mile Plains in Brisbane's south to Roma Street in the city centre and Royal Brisbane and Women's Hospital in the north to the University of Queensland in the inner west.
The all-electric fleet of high-capacity Metro vehicles will connect 18 stations and offer turn up-and-go services to commuters, solving an existing congestion bottleneck and, importantly, making it much more attractive for workers and residents to travel on public transport.
We're also building new green bridges on the Brisbane River, including a much-anticipated pedestrian link from the city centre to Kangaroo Point. This 470-metre bridge, which will emerge from the corner of Alice Street and Edward Street in the Brisbane CBD and land at Scott Street in Kangaroo Point, will significantly improve the experience of working, living and visiting our inner city and will cater for thousands of bike, pedestrian and e-scooter movements a day.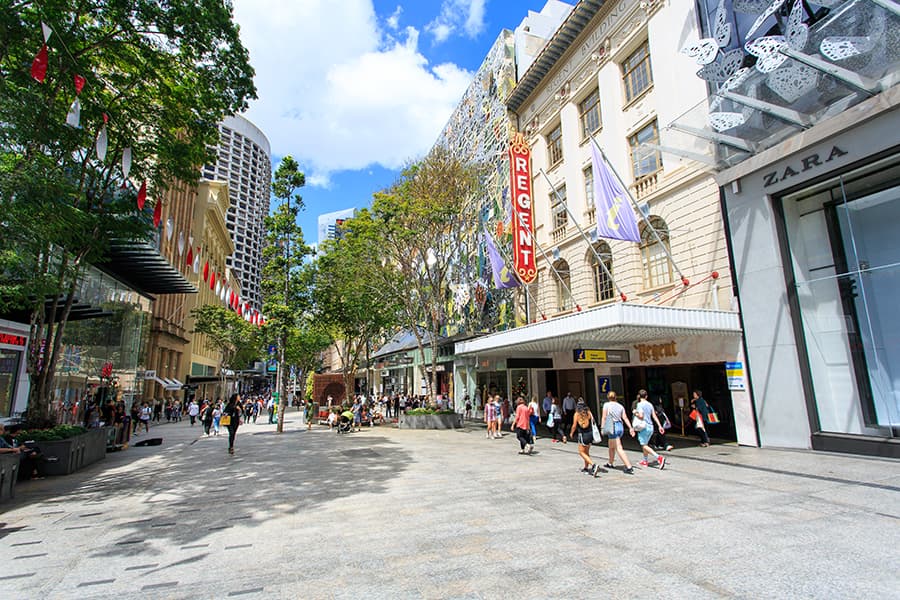 My administration is also transforming Victoria Park Golf Course at Herston into a 64-hectare inner-city sanctuary with a lake, wetlands and walking trails.
The huge park is just two kilometres from our city centre and we are restoring the site's original waterways and repopulating it with native species to provide new habitat for wildlife.
From outdoor adventures to peaceful places, our vision for Victoria Park will offer something for all ages and will add to the array of attractions that make our inner city a must-do for visitors.
Even better, there will be no need to take the car as Victoria Park will be serviced by two Brisbane Metro stations.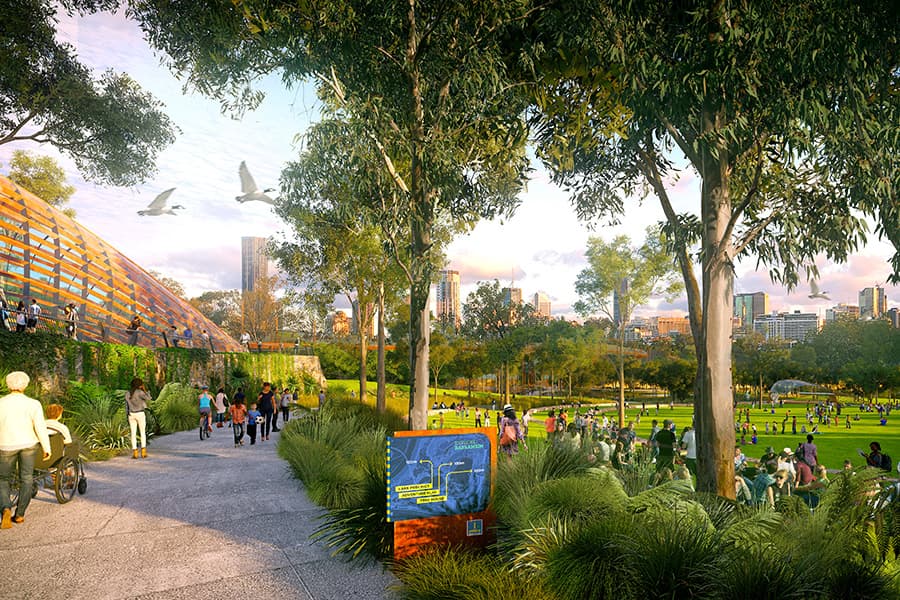 These critical infrastructure priorities are on top of the direct action my Council has taken to encourage people back to our CBD.
After cutting fees, rents and charges by $18.8 million at the height of the pandemic to help ease the burden, we have begun consulting with business and residents about the City Centre Interim Action Plan that my Council is developing and we are working on a City Centre Master Plan for the long term.
Both these important initiatives will develop new and innovative ways of bringing people back to our city to visit, shop and do business.
On the ground, we are also working directly with our inner-city traders through our new Business Hub and team of Business Liaison Officers who offer proactive and personalised advice by hitting the streets and door knocking businesses across the city.
I'm very confident that Brisbane's inner city will emerge from the COVID-19 pandemic much stronger.
The virus may have knocked us around, however the foundations we established remain firmly in place.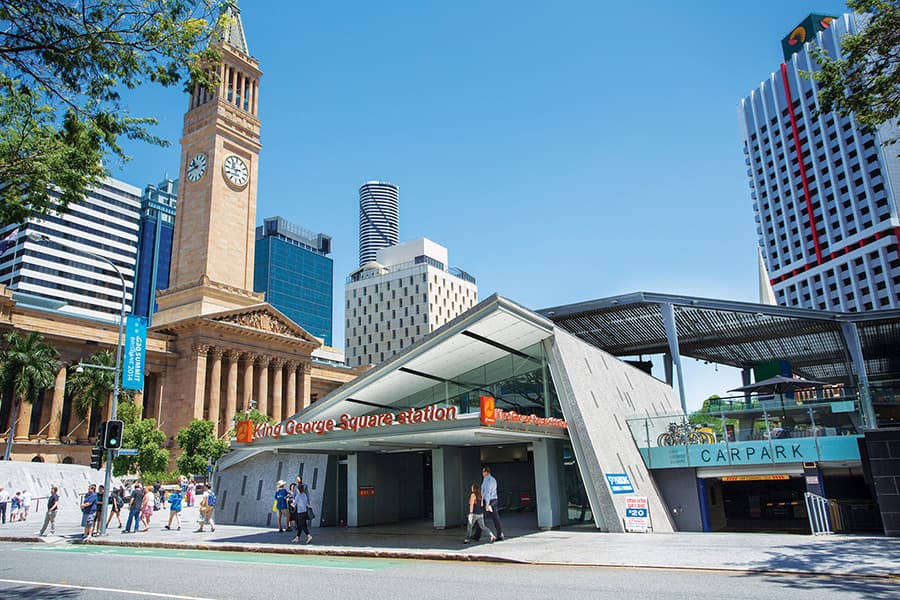 Our CBD will forge ahead through new private sector developments, like Queens Wharf, which will bring waves of new tourists when complete, and Council investment in key infrastructure, like Brisbane Metro and Green Bridges, will help people get around.
The prospect of hosting the Olympic Games in 2032 also presents a unique opportunity for the other levels of government to work collaboratively with Council on planning and building the next generation of infrastructure.
This is so much more than just gearing up for a few weeks of world-class sporting events right on our doorsteps.
It's about having an unshakeable sense of confidence in the future and building a better Brisbane, which is what my administration is all about.