'Motion Analytics' is a relatively new term to our industry. But if you think about it, the exercise is common sense! A too simple example; where to place a vending machine, a photo booth or an ATM? Give the operator the correct and substantiated data and you might get a higher rent! 
This article by John Rankin, COO of Skyfii was first published in SCN Vol. 39 no. 2 CBD Guns issue


A recent study conducted by McKinsey & Company outlined five actions retailers should focus on to build more resilience in their customer experience and to emerge even stronger in the pandemic recovery. One of these five actions is to reimagine the physical customer experience in order to create the retail environment of the future. Technology and data are essential elements needed to evolve the physical retail experience. New and evolving technology solutions are changing physical retail formats and creating a distinctive and efficient customer experience.
Motion analytics is one technology that can enable this retail digital transformation and reshape the customer experience. Analytics derived from optical sensor technology such as 3D cameras, LiDAR (which stands for light detection and ranging), motion sensors and CCTV can help us determine the flow of people, assets or objects within a space. An advantage of using these technologies for motion analytics is that personally identifiable information (PII) is not used and image data is not stored. Therefore, the privacy of people within a physical space is not compromised.
It is essential for the retailer to understand how customers behave in a physical retail environment in order to improve their experiences. For example, analytics from artificial intelligence (AI) enabled cameras can be used to determine patterns of customer behaviour and understand key trends needed to improve health and safety, reduce customer journey times, design complementary tenancy mixes, validate development project budgets and automate costly manual processes.
There are a number of broad areas where motion analytics can improve customer experience for both retail tenants and retail property managers. The following are some trends where this technology is revolutionising the shopper experience.
Inventory management
Motion analytics can be used to gain efficiencies from the delivery bay all the way to customers' shopping baskets. Camera technology can monitor the flow of goods into stores, on to shelves and through to the point of sale. Visibility of the entire supply and sale chain can help retail property managers and their tenants predictively manage product stock levels to meet variable customer demand.

Carpark automation
Manual customer parking operations are already being replaced with streamlined automated processes enabled by motion technology. The industry is aware of how motion technology can improve car park efficiency by detecting available parking spaces and directing drivers where to park. Intelligent motion technology can also take the concept of carpark automation even further. For example, motion technology can notify staff of the arrival and location of a Click & Collect customer to reduce the overall vehicle wait times, thereby serving more customers within a shorter timeframe.

Customer service asset utilisation
Data on the utilisation of customer service assets is extremely valuable when designing the location and layout of assets like digital kiosks, ticket machines, wayfinders and service desks. Analysis of customer interaction data relating to these assets can help plan asset locations or how to better resource those assets to deliver a cost-efficient and optimised customer experience.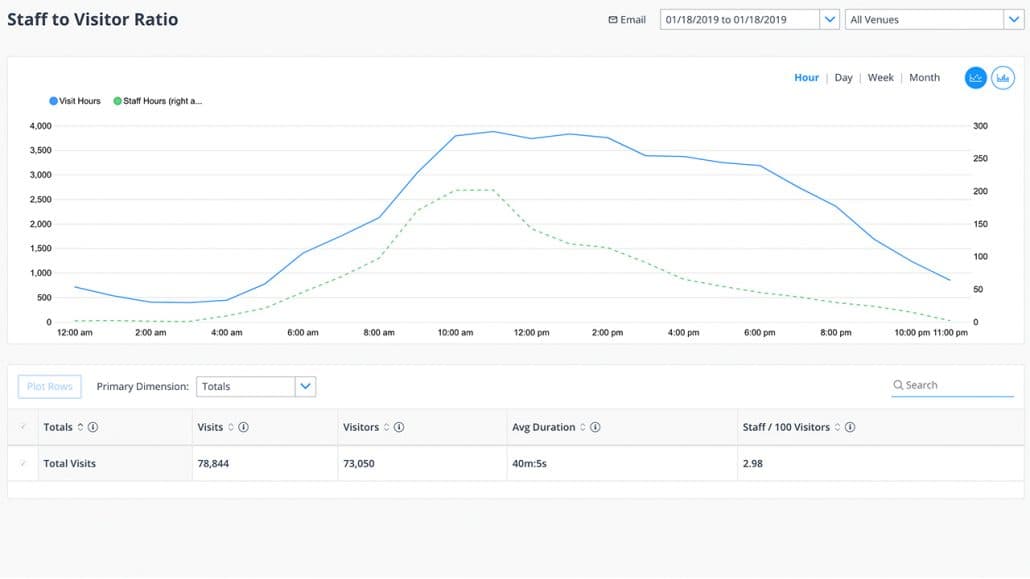 Staff optimisation
Motion analytics solutions can measure customer behaviours and patterns; these patterns can then be correlated with staff schedules. Knowing when and where the customer is likely to require assistance helps venue operators plan how to better service them.

Improved health and safety
The pandemic era has made us abundantly aware of how camera analytics can be used to monitor safe social distancing and occupancy levels. Under normal conditions, smart cameras can also aid in a number of other health and safety use cases, such as detecting fires, spills or falls. Emergency Services personnel can make use of real-time camera analytics to determine the location of people in need of help, the nature and size of an incident, and plan the most effective resolution to an incident.

Optimised tenancy mix
Motion analytics can help retail property managers understand the categories of retail that customers prefer or that are complementary to one another. Cameras capable of detecting object movement can observe popular customer travel paths within a shopping centre to help predictively model the most effective tenancy mix.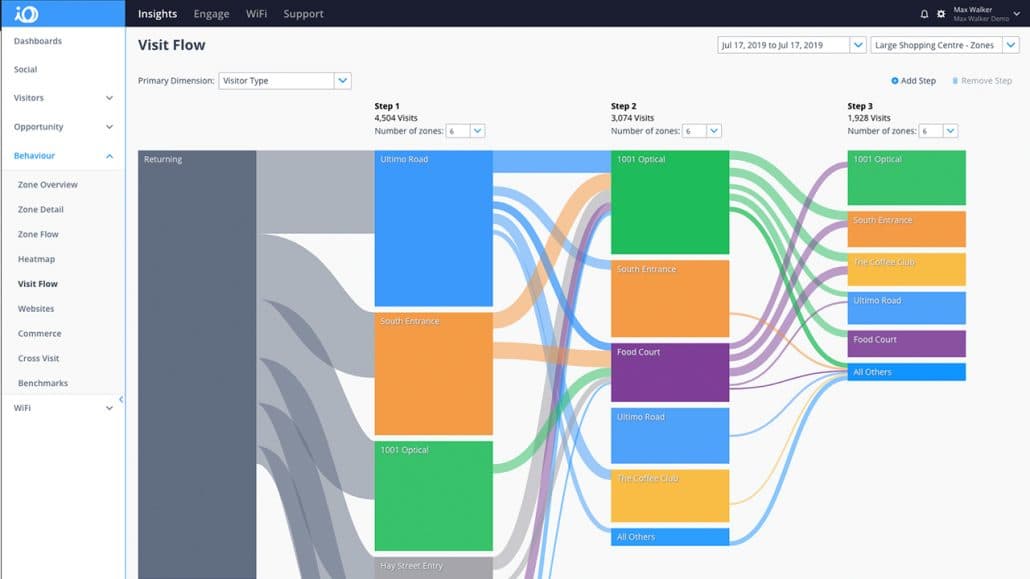 Queue management
Motion technology such as AI enabled cameras or LiDAR can be very effective at measuring queue times. The technology is even effective within congested spaces where multiple queues can intersect. Predicting likely queue times and lengths can be extremely useful. It allows centre management to design safe and efficient interaction spaces such as food courts, digital kiosks, ticket machines and experiential zones. Having an understanding of real-time queue wait times also aids in reacting to customer demand. For example, if queue times increase beyond an acceptable threshold, then staff can be notified to provide additional assistance and ensure the customer experience remains positive.
As the retail industry reimagines the physical venue, motion analytics provides numerous ways to drive improvements to the customer experience. 
Understanding customer behaviour enables us to create the differentiators that motivate customers to prefer physical retail experiences over digital. Retailers can harness motion analytics to design an environment where customers want to be by providing an experience they cannot get online. Insight from people and object movement provides the foundation to make informed decisions that improve operations, prioritise health and safety, and create the best possible customer experience. Above all, motion analytics technology allows us to do this in a way that respects the privacy of all people in all environments.