In this article, Titanium Food & Place's Suzee Brain crystal balls the F&B landscape across the major retail asset classes with some fascinating insights.
During COVID, 20% of families welcomed a new pet into the home, taking the percentage of homes with a pet to a staggering 69%. Just like 'helicopter parenting', we now have 'helicopter pet parenting' and, funnily enough, it's impacting our F&B precincts. With new pet owners reluctant to leave their furry friends unattended at home, the work-from-home choice is becoming pseudo-pet paternity leave, leading to a booming local café culture and a ghost town in our CBD food courts.
Big Guns
Food Courts and ELPs (Entertainment Leisure Precincts) boomed as we emerged from the pandemic. Spurred on by record household savings, pent-up demand and crazy inflation, almost all Big Guns reported F&B trading well above the pre-pandemic figures of 2019. Despite strong sales growth, profit margins for F&B operators have been annihilated. Significant factors eroding profit include deferred rent payments accrued during lockdown becoming due, energy prices spiralling out of control, floods and supply chain issues forcing up packaging costs, fruit and veg prices rising by 50-100% and labour shortages forcing up wages or limiting the hours retailers can man their stores.
The final straw was the 30% commission taken by third-party delivery platforms, along with relentless growth in demand from customers for home delivery.
While leasing rates and spreads are holding up, expect to see many F&B tenants look to downsize their GLA or exit on lease expiry and opt for dark kitchens. To combat this, large landlords need to continuously realign the tenancy mix to the highest and best use, while also developing precinct-wide digital ordering/delivery solutions and more programmed activations and place-making.
Little Guns
The time has come for Little Guns to disrupt the traditional shopping model. In the past, the lack of a department store kept them from competing with Big Guns, while the vanilla 'something for everyone' specialty mix lacked the personal appeal of the high street or Mini Guns. Work from home and the demise of the department store is a perfect moment for Little Guns to morph into being the 'living centres' of their trade areas. Big data can help hone in on the nuances of customers and find gaps to curate bespoke outwards-facing after-hours precincts. Removing mediocre food courts in Little Guns and instead creating a hybrid fast food/casual dining and entertainment precinct of between six to ten outlets supported by relevant kid/pet-friendly place-making is a gamechanger for adding value to these assets under a new breed of sub-regional asset owners whom are prepared to think differently.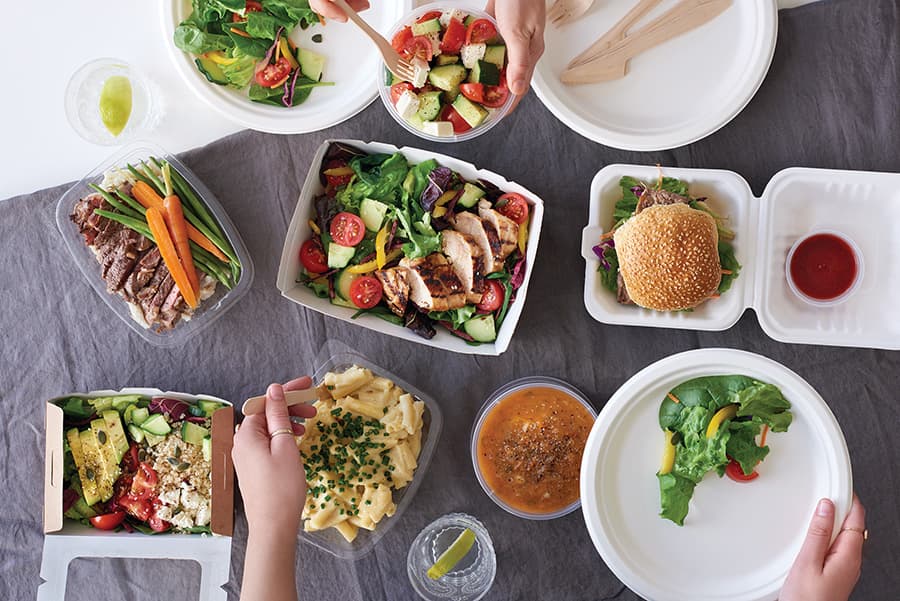 Mini Guns
Lockdowns and work from home have been the backbone of cementing the role of Mini Guns as localised and convenient places to shop. With sea and tree changers and work-from-home being much stronger the further away from the CBD you get, there is a significant opportunity for Mini Guns to tap into the local nighttime economy of their primary trade areas. Make sure to conduct sufficient research to identify the size of the economy 'prize' and understand the trade area demographics and competition to build a highly targeted F&B tenancy mix that includes local heroes and appealing 'place' – and Mini Guns can kick some serious goals in the coming years.
CBD Guns
Apart from airports and higher education, CBD F&B precincts have suffered the most in the past couple of years. The year 2022 saw a strong rebound for destinational dining precincts and venues as after-hours traffic into our CBDs returned to pre-pandemic levels. Now that international students and Chinese visitors are allowed back into the country, we expect to see record performance from F&B operators in the top waterfront and cultural precincts throughout Australia.
But it is the food courts and lobby café offerings that are really suffering. Almost three years of reduced patronage is pushing many operators to the brink as landlords claw back rent abatements and turnover rent provisions. In the multitude of sales and rent assessments we have conducted, there is a clear story emerging that the current number of fast/takeaway and café outlets in the frame and fringe sectors of Australian CBDs is unsustainable and needs to be recalibrated.
There is a direct correlation between building occupancy and building expenditure. Retaining 'amenity' for the reduced daily worker population means many lobby cafés have labour costs exceeding 40% of their sales. Coupled with skyrocketing costs of goods, a return to full rents is causing them to operate at a loss. It will be imperative to strike a balance between the range of offerings available pre-pandemic, in order to retain a viable and appropriate F&B tenancy mix. This can include utilising vacancies with pop-ups and other shorter-term activations.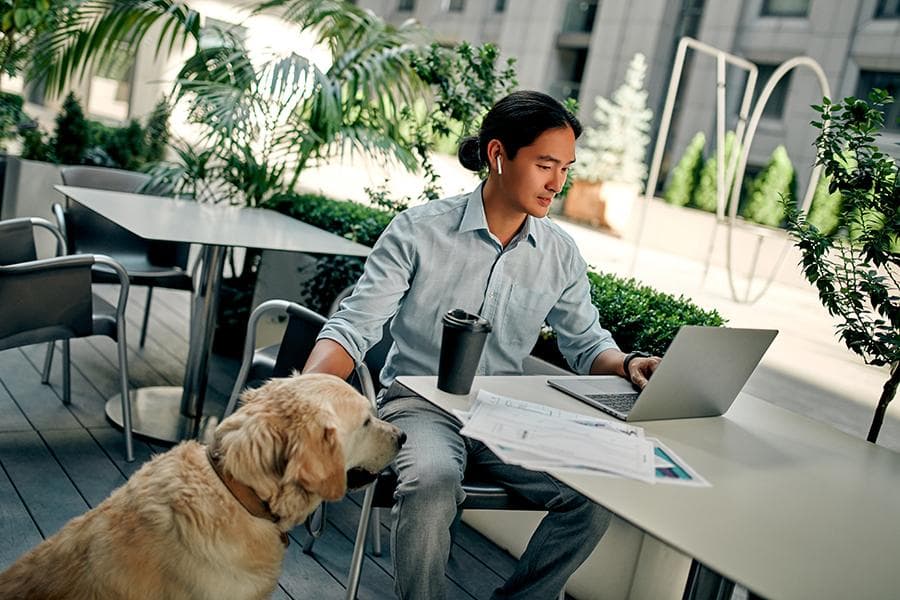 WHAT'S HOT, WHAT'S NOT
On top of these macro trends, there's plenty to watch at the micro level. A few areas we outline in our annual white paper to consider include:
Leasing – Rents are holding but supply chain issues are pushing out fitout times and extending rent-free periods
Cuisines – Burgers are still on the rise, Asian brands' interest in Australia is growing, with vegan/meat alternatives and non-alcoholic beverages all rising as standalone concepts
Innovation – Dark kitchens offer solutions for CBD vacancies, robotics and AI resolve staffing woes, order at the counter is a dying system
Design – Takeaway-only designs, self-serve bars, biophilic is still growing
ESG – Electrification of kitchens, fit-out/de-fit strategies to reduce carbon footprint, replacing disposable with re-useable packaging, combatting food waste.
2023 The Year of the Rabbit Dog
It might be the Year of The Rabbit under the Chinese calendar but for F&B in Australia/New Zealand, it is the year of the Dog! Let me know how many of you have read this article over a coffee at your local café on a workday while your furry friend is under the table panting from the walk!
This article by Suzee Brain features in SCN's 2023 Big Guns edition. Premium members can view the full digital magazine here.