Throughout the centuries, the basic principles of food and hospitality have remained the same. However, as we have all experienced over the past few weeks, the way these principles are realised has altered dramatically. Money is proving such a worry and stress to so many food business and the team at Future Food have been busy supporting small food retailers during these difficult trading times. In this first part of a two-part series, Francis Loughran examines the 'New World of Retail Food and Hospitality'.
The food service industry has had to think differently and become more creative in order to retain valued staff, service loyal customers and generate sales, using whatever it takes to survive these challenging times. The retail food and food service industries have been very creative worldwide.
The food and beverage industry has always been credited with being creative, in both good times and times of challenge. I am pleased to report that industry leaders, management, food operators and food retailers are all working hard to overcome the devastating effects of the global response to COVID-19 on their businesses, most of which are small businesses in shopping malls of all sizes, neighbourhood shopping strips, towns and villages across Australia.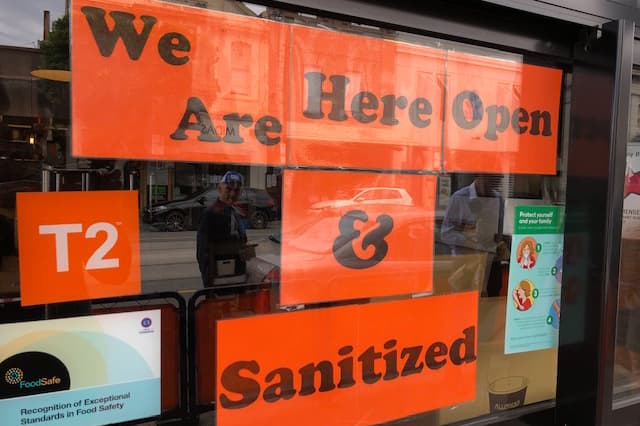 Individual foodies and management teams are sharing ideas and collaborating on ways to get through this unprecedented situation, because they will both need each other, and no more so, than when the COVID-19 lockdown passes. REIT's and their management companies are proactively engaging with their food operators, resulting in a series of practical sales-driven activities and marketing ideas that are generating sales and preserving employment for valued staff within a safe environment during these uncertain times.
It has been this creativity and agility in successfully servicing an evolving customer demand situation that is keeping our cherished food operators in business.
Below are some suggestions that may allow both landlords and food operators to minimise the detrimental effects and maximise their opportunities.
Landlords
Do not ignore food operators' requests for help – dialogue and empathy is the best partnership to adopt
Consider removing marketing levies as a way of showing food operators that any costs that can be reduced are being proactively applied.
Pro-actively promote on a daily basis via e-newsletters those food operators that are still open for delivery and takeaway

 

To be seen to be pro-active and to set up 'Innovation Groups' – Food, Fashion, Homeware, others
Focus on retailer survival and not rent maximisation
Build a 'team' relationship, considering each food retailer's business on an individual basis. Consider each food operators request on a case by case base for example 3, 6 or 12 months' rent free – with the approved duration added to the lease term
Act-now as a team and celebrate later – small acts of empathy, equals a big impact
Setting up food ordering portals such as Westfield Direct, a pre-order scheme with contactless drive-thru food pick up.
Support food tenants to operate a 'dark-kitchen' to maximise their delivery-sales through third-party delivery-operators.
Accept that many food and beverage businesses cannot reinvent themselves, their concept is very specific to their in-house experience. Operators that can save rent now may be able to retain a stronger position to relaunch their businesses in due course through proactive marketing, staff training and promotions.
Food operators
Maximise what you can do, ensure that you have take-away menus with a reduced menu and quick-cook, easily packaged popular dishes.
Offer a home catering menu, such as dinner or lunch packs to go
Set up your own delivery process, if you can work through the logistics you can save yourself a commission on sales (through third-party delivery services) and employ another person.
Eat-In Tonight. Retain your creativity and reduce menu-fatigue with your daily chef's specials give customers a reason to engage with you over your competition.
Remember that the market is very price sensitive at the moment. Many customers face uncertainty over their personal financial situations. Ensure that you have a value offer to lead your promotions with. ie. Roast cooked and ready for pick up $40 or price-point promotions value is a very marketable commodity right now.
Ensure that you show your customers that you care about them. Take your customer service above and beyond. Without customers there is no business.
Is this an opportunity for your business to transition? From florist to fruitier or café to dark kitchen, Italian restaurant to Italian food store / deli, can you meet the challenge of our times?
Value-add your promotional offers and leverage it through your existing marketing channels. For example, maximise a dinner spend by adding a bottle of wine or free delivery or develop a '$25 Meal Kit' with two entrees, two mains and bottle of wine – This was Marks & Spencer best ever food promotion.
Offer learn to cook YouTube videos and engage staff in selling your great dishes by promoting the deals etc
If you are in the "hibernating to weather the storm" mode, be ready to reload once the dust has settled. Using the down time to remodel, redesign menus, reconfigure and reset, to achieve maximum impact when you are in a position to reopen.
Small wins for big outcomes
There is only so much home cooking that one can do before menu-fatigue sets in. Necessity is the mother of invention and many food retailers and food operators can and have been using this situation as an opportunity to save or maintain a level of business.
Family owned businesses such as Gilson Restaurant in South Yarra, Melbourne are personally delivering cook to order food to their loyal customers' homes and businesses using their own vehicles. These same operators are also pro-actively promoting a pick-up menu offer. This is being viewed by customers as going well above the call of duty.
This level of personal service, often from the restaurant owner themselves, is generating much needed sales, additionally allowing operators to avoid the 30% delivery fee through third-party delivery-service providers.
Adam D'Sylva founder and chef at Coda and Tonka has been overwhelmed by the support he has received, particularly from Melbourne's Mornington Peninsula community where the opportunity to have a 'celebrity chef' hand-deliver during the isolation period has proven to be a great success.
Melbourne florist, Victoria Whitelaw's flower sales ceased overnight, after which she responsively adapted to meet the 'new normal'. In an effort to keep her business afloat and retain her staff of 23, she has reportedly adapted a florist business to include fresh fruit & veggie boxes in her portfolio of offers. Remaining relevant and finding new ways to provide service to your customer base is essential. A substantial social-media platform to leverage may provide an additional resource to ensure connection with your customers.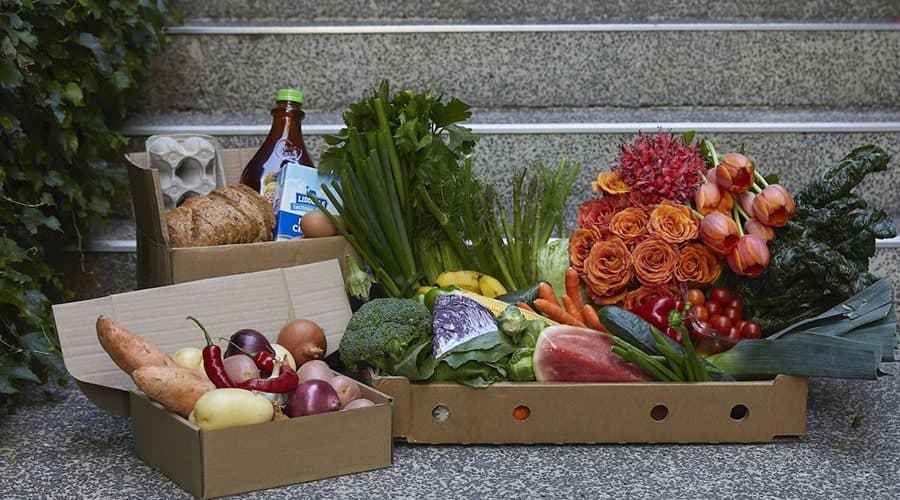 Responsive, pro-active and agile
The following is a summary of creative ideas, both practical and fiscal, that we see innovative food operators undertaking and that so far have proven to be successful in keeping their doors open and core staff employed.
Chefs and food operators around the world have pivoted their brands and business models to adapt and survive. Three notable trends are:
Many operators have decided that remaining open and servicing a takeaway/pick up menu is the way forward.
Proactive cafés such as Wombat Hill House Café in Daylesford, Victoria and Reuben Hills in Surry Hills, Sydney, are now offering food store and grocery lines. Even fast food giant McDonald's have evolved their business model and have announced they are now selling bread and milk via their drive-thru's as a way of better servicing their communities.
Scott Pickett has adopted this approach with his Matilda and Estelle venues in Melbourne, utilising an osteria-style format with a short, daily-changing menu that promotes customer engagement and frequency of visitation.
Thierry Galichet, owner of La Cache à Vin in Brisbane's Spring Hill has opted to remain in operation with a new approach. Thierry closed his much-loved bistro in March and has swiftly changed the business model to focus as a wineshop, enthusiastically advising customers on their wine purchase either in the store from 3-6pm daily, or on the phone out of hours.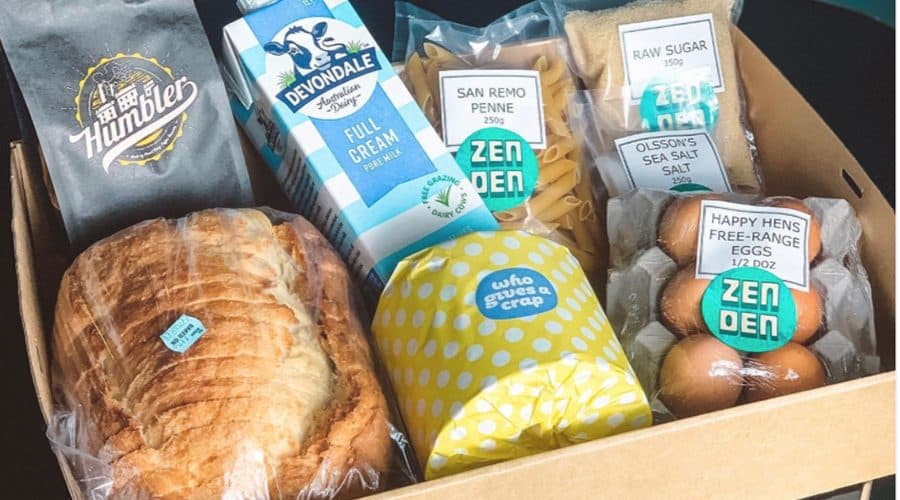 Collaborating with related businesses to fundamentally shift customer engagement strategies.
While Chris Lucas' Chin Chin is offering a pick -up menu at Chin Chin venues in Melbourne and Sydney, a daily 'Chin Chin Pickup Pack' is also available from sister venues in the Melbourne suburbs of Richmond and Carlton North, allowing locals to stay within their neighbourhood rather than travelling into the CBD.
Some operators are closing the physical doors and heading online instead, to host instructional workshops and maintain the relevance of their brands.
Michelin-starred chef Massimo Bottura of Osteria Francescana fame has just launched a new Instagram series called 'Kitchen Quarantine,' guiding viewers step-by-step through his basic recipes.
Mariano's in Chicago are featuring interactive classes and demonstrations from local chefs and sommeliers. Customers can learn tips and tricks for preparing meals and cocktails during this time of shelter in place and social distancing. Mariano's post the grocery list in advance of the cooking classes so customers can engage and learn how to prepare the dishes and drinks with the experts. Groceries can be ordered online for pickup or delivery.
Brian Campbell of Miann in Auckland and Christy Tania of Glacé Desserts in Melbourne are also offering free cooking classes on-line and sharing recipes.
Centre Management
The innovation doesn't stop with the operators. Many Centres are adopting a non-traditional approach to retailing in light of the current situation. Many of the more responsive REITs and management groups are taking a multi-tiered approach to asset management including advising food retailers on how best trade through and to participate in pre-order, pick-up and delivery services.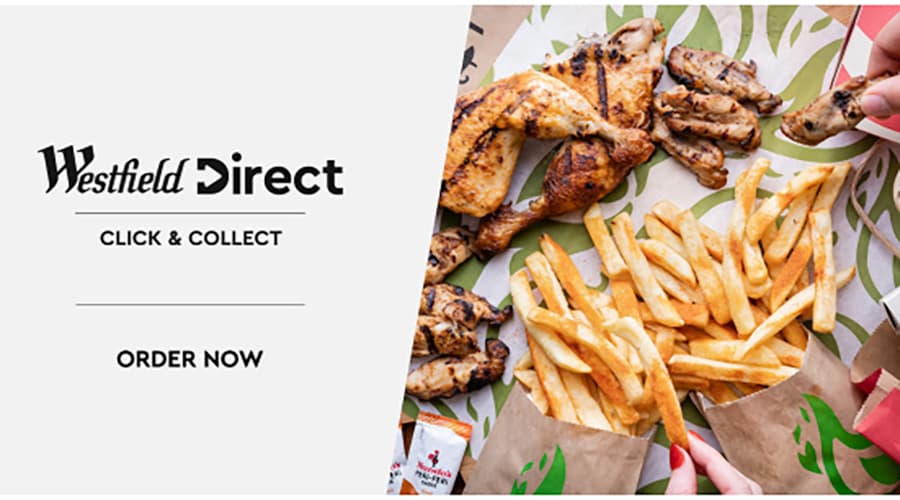 Westfield Direct is an initiative launched by Scentre Group here in Australia. Takeaway food can be ordered from favourite local restaurants, cafés and eateries, and subsequently be delivered to customers' cars by a staff member at designated drive-thru points, with no booking or delivery fee applied (well done Scentre Group). Customers can even purchase meals from multiple retailers in the same order! Westfield have announced that they will be expanding to other categories and retailers in the coming months.
Related Group's Hudson Yards in New York City has adopted multiple strategies in their response to the situation. Their focus on staying connected with their core customer base is led by their 'Hudson Yards@ Home' campaign through their social media channels. It features weekly recipes from the Hudson Yards chefs and restauranteurs, tips for working from home, activities to keep kids busy, spring fashion, cleaning tips amongst others.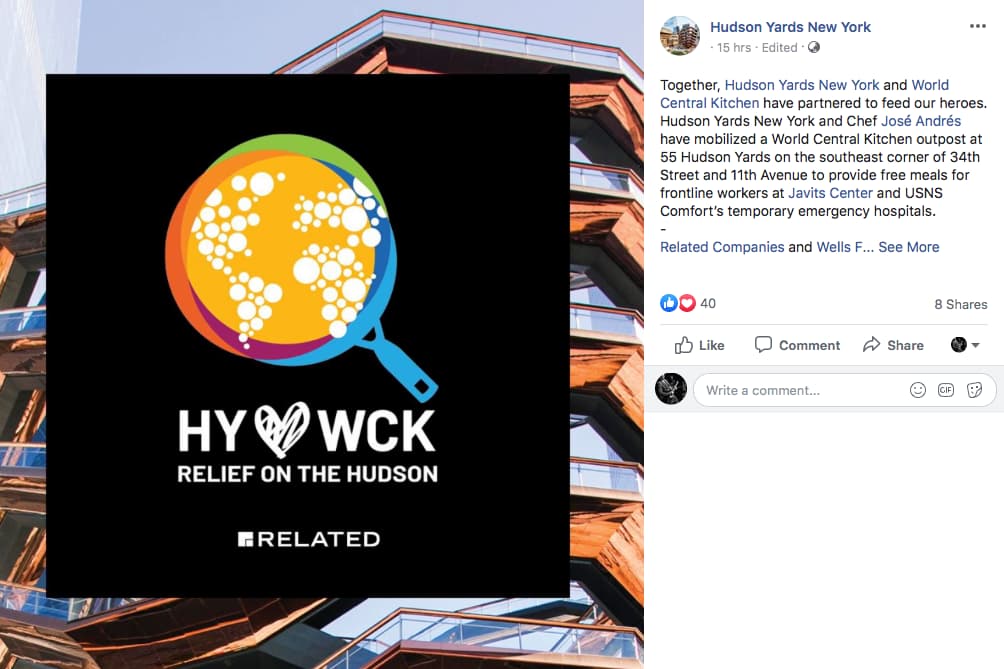 They have also demonstrated a substantial contribution to charity both through fiscal donation and through their partnership with Chef José Andrés by mobilising a 'World Central Kitchen outpost' to provide free meals for frontline workers at the Javits Center and USNS Comfort's temporary emergency hospitals.
This unprecedented global response to the virus is having significant effect on our lives in many aspects. In next week's 'part two' of this article we'll be exploring the initiatives that operators can take to mitigate the risks to their businesses. Just like everyone else, we don't have the right answers, but we can definitely stack the odds in our favour!
Be well, best wishes from the team at Future Food.