Prophets are widespread; predicting the future is easy, getting it right is the hard part! When it comes to F&B trends, Suzee Brain reckons she's in front. She gives us five past predictions that eventuated and five new ones for the future!
This article by Suzee Brain, Director, B&P, was first published in SCN's Big Guns 2022 edition.


There are many things about the future we are still uncertain about – will we ever really return to the office full time? When will we be able to travel safely without the threat of border closures? Will the curve ever truly be flattened both for COVID and our waistlines? But one thing we are sure of, with 94% of our predicted trends going mainstream within five years of appearing on our annual Food Trends White Paper, we can confidently say: "We have BIG ideas on food."
A snapshot of our top trends to come true in the past five years includes:
1. The Fresh & Dine revolution –Re-mixing of fresh food precincts to include demonstration kitchens, mezzanine cooking schools, extended CML offerings for local/seasonal/ethnically relevant produce.
2. Convenience & experience eating – The rise of delivery platforms like UberEats and Deliveroo will create dark kitchens to increase convenience eating. While to create experience dining, you need 10 reasons other than food to attract people to the restaurant. Think education, hands-on experience, sustainability, growing, tasting, listening, learning, participating, music and entertainment, (eg. The Grounds of Alexandria or adult entertainment F&B – paint bars and golf bars).
3. Technology – Robots and automated ordering and delivery, native apps specifically designed to allow you to showcase all the F&B, retail, and amenity at your location, meal kits, the fast-paced rise of home delivery!
4. Veganism – the rise of protein alternatives becoming mainstream, the plant-based revolution.
5. Food theme parks (yes, they do exist!) – Eataly World Bologna, Ichiba London.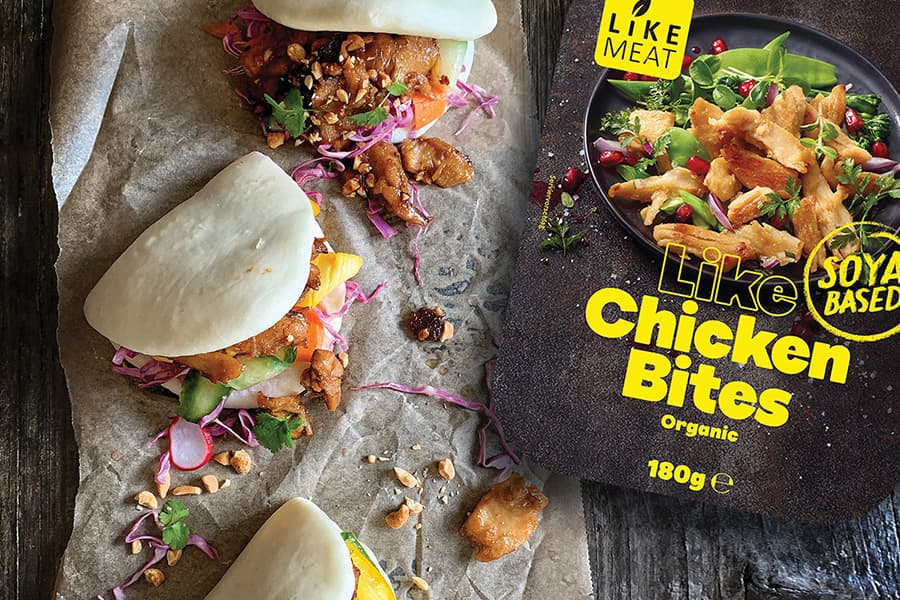 Bold opportunities exist for 2022
We're never afraid to run a microscope over the data and consider the psychology of human behaviour to provide insightful and timely recommendations on how to capitalise and increase asset values through embracing prudent and innovative food trends. Despite the turmoil of the past two years – this year is no different. Take a sneak peek at our top food trends for 2022.
1. Design goes Biofilicfresco
More green, light, air and nature, greater green spaces, and increased alfresco that can be enclosed when needed will be a strong focus for all F&B precincts post-pandemic.
If 2020/21 were the years of lockdowns, 2022 and beyond are the years for opening up. Following months of being cooped up at home, educated remotely, barred from restaurants, performance venues and meeting spaces, and sensibly shielded behind masks – just over half of us, anyway, according to a poll by the USC's Dornsife Center for Economic Aid and Social Research – are yearning for uncrowded spaces and the healing balm of nature.
Individual tenancies need to have their own designated seating areas with green access – the typical food court has died a slow death, expediated by COVID.
2. Tenancy mix theme: Tutti Frutti
Developments will no longer be defined food precincts such as fresh food, a food court, an ELP or defined stores on leases.
Think smaller hybrid F&B precincts incorporating convenience grocery, mixed with QSR and takeaway, chef-led food precincts, pop-ups and collaboration spaces with base and percentage rents.
The exodus of people to outer suburbs and to the countryside through COVID has seen a huge shift in how we shop and dine. The expectation to be able to get it all from a local hybrid centre is becoming a reality.
The flow-on effect of growth in the suburbs means a contraction in the city.
3. Tenants: the usual and unusual suspects
Global and local majors are still the most popular, but a move away from 'authentic' cuisines to 'expressive' menus is on the rise.
As the country grows increasingly more diverse – nearly half of Gen Z identifies as non-caucasian – the concept of 'authenticity' as it relates to food has changed. As a result, we're seeing a wave of new multi-ethnic, 'borderless' cuisines that embrace one person's unique identity, mixed-race parents, or reflect the diverse cultural influences of a given region. Check out Ethan Khoo or Gonzalo Luzarraga, whose food isn't Chinese or Italian but influenced by all the countries that make up their heritage or work experiences such as Africa, Spain, Sweden, New Zealand and South America
4. Technology: Virtual moves into reality
The advent of appealing, user-friendly apps and tech-enabled driver networks, coupled with changing consumer expectations, has unlocked ready-to-eat food delivery as a major category.
Lockdowns and physical-distancing requirements early on in the pandemic gave the category an enormous boost, with delivery becoming a lifeline for the hurting restaurant industry. Moving forward, it is poised to remain a permanent fixture in the dining landscape.
TikTok trends have become mainstream with top trending dishes available for dark kitchens to license the recipes and sell the dishes as a limited time offer.
Dark kitchens are no longer a novelty, but a necessity post-pandemic while staff shortages and wage growth pressure expedite robotics. Delivery costs are also expediting drones and autonomous delivery.
Since the start of lockdowns in March 2020, the growing food delivery business has spiked to new heights, up to four to seven times larger than they were in 2018! So don't be surprised if Dexter delivers your next UberEats!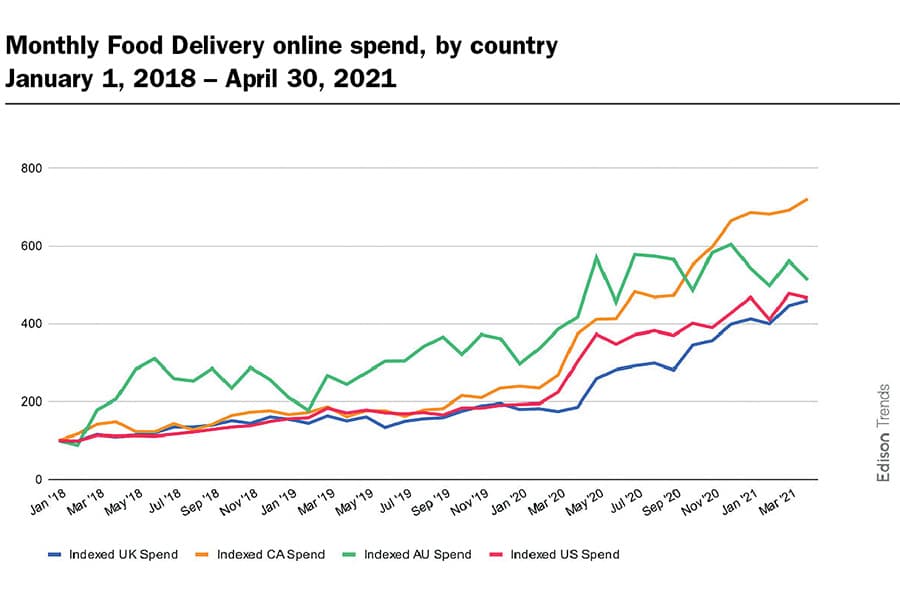 5. ESG
Reductionarianism – Electrification gathers momentum, QSR majors start to set targets as electrification of all 6-star Green Star food and beverage precincts is mandated by 2025.
However, wood fire cooking is still huge – smoking and cooking over coals conjures memories of familiar times.
Furthermore, moderation and acceptance will be a huge influencer, reducing the amount of meat, dairy and eggs to improve human health and protect the environment.
While flexitarians primarily eat plants with the occasional inclusion of meat, eggs and dairy, reducetarians mindfully and gradually reduce their consumption of these animal products with respect to their own diet and environment.
Be the trend
B&P have created white label app solutions for landlords to combat third-party rip-offs and we've developed tools to help educate retailers on the benefits of moving to an electrified kitchen, while our pop-up and activation packages are designed to help combat the decline in CBDs.
2022 is not the year to sit back and wait for the mounting rental arrears from F&B operators to be paid back.
Active asset management is required to reinvent food precincts for the post-pandemic customers while refreshing stale and outdated tenancy mixes and environments. Based on our track record, these trends should give you a market-moving advantage.