In this article, Allan Forsdick delves into practical strategies for shopping centres and F&B operators to consider, in order to meet the specific needs of different customer segments to maximise visitation frequency and spending in a time of escalating cost of living.
As the cost of living pressures continue to bite in Australia, consumers are becoming increasingly discerning about where, when and how much of their disposable income they spend on eating out. For shopping centre management and F&B operators, this scenario presents a partnership opportunity to plan and implement strategies to adapt to new consumer F&B spending patterns and continue to drive visitation, overall spend and maintain or increase asset value.
Highlighting the challenge
While not all cost of living pressures affect the consumer segments in the same way, the current range and depth of cost pressures across the Australian economy have started to make an impact on F&B spend, eating out and the sustainability of F&B businesses. Increases across the board on interest rates, petrol, energy (gas and electricity), and everyday groceries, coupled with stagnant wage growth, touch most consumer segments in one way or another. While most of the above can be moderated to a certain degree by consumers tightening their collective belts – interest rates are less controllable. Whether owning or renting, the combination of 12 interest rate increases since May 2022, looming fixed rate mortgage cliff and predictions of one more rate increase before year's-end – interest rate impacts will continue to dominate cost of living pressures.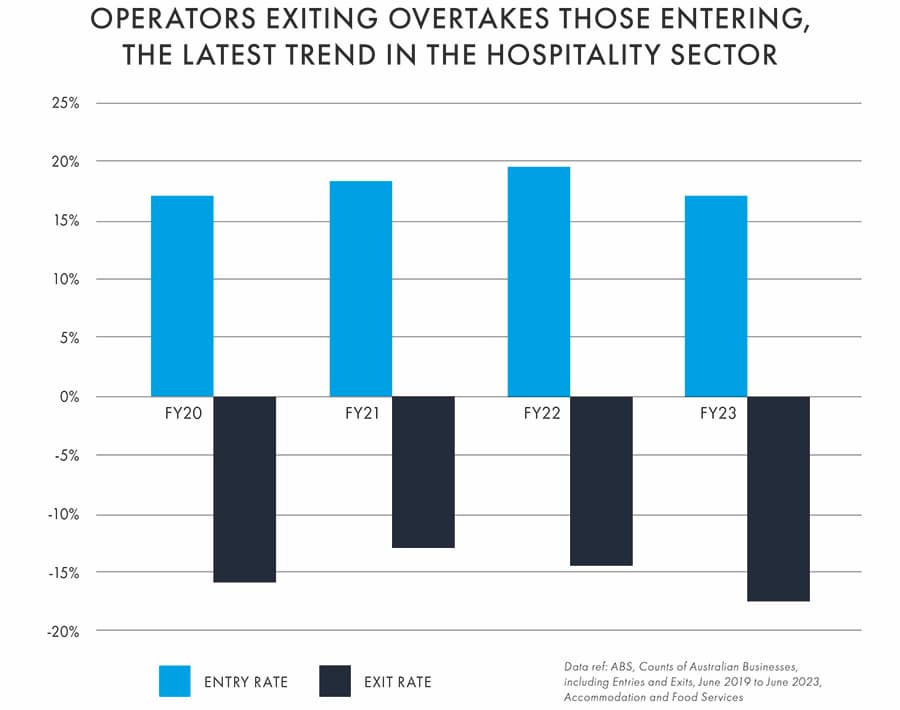 The sustainability of F&B businesses can be seen as an indicator of how the above cost of living pressures are realised. Current figures from ABS report a low point; from June 2022 to June 2023, there has been a 12.7% decline in the F&B business survival rate, the second highest of all sectors. Traditionally, this is met with a higher level of F&B business entering the marketplace to top up those not surviving, but for the first time in four years, the level of business entering is less, and the business exiting is higher.
F&B CPI has further fed into the business sustainability equation recently in driving F&B pricing higher, as the slow repricing response from F&B operators led to a game of catch-up in the last year. During the last year of the pandemic, costs grew faster than prices rose. This trend continued through to FY23 until prices rose faster (F&B CPI 6%, ABS) than costs in order for businesses to try to recoup losses from the previous two years.
Shopping centres driving initiatives
In the face of cost of living increases, shopping centre management has already stepped up to the challenge with strategies designed to enhance the visitor experience, drive increased foot traffic, connect with consumers and provide spending opportunities for F&B operators to capitalise on.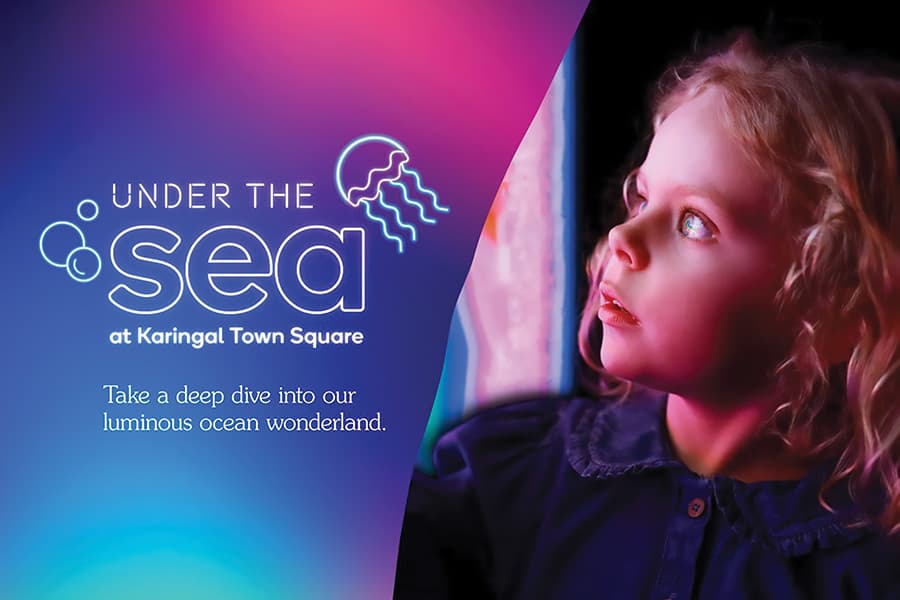 Amplifying experiences through events
Shopping centres are tapping into the power of events to create memorable experiences that keep visitors coming back. From themed art installations to live music concerts, these events provide an immersive and social experience that encourages repeat attendance.
Scentre Group and Live Nation Entertainment announced 20 free live in-centre concerts across Australia and New Zealand featuring prominent entertainers such as Jessica Mauboy, Thelma Plum, Stan Walker, Kate Ceberano and Amy Shark. Karingal Hub in Frankston launched a month-long, immersive under the sea themed art installation with three Melbourne artists through August (extended by another week due to popularity) and combined this with a promotion to win a share in $10,000 worth of vouchers. The event landing page directly connects F&B by mentioning the operators in Karingal Town Square to complete a holistic experience.
Community integration, connection and diversification
In an age where authenticity and connection matter, shopping centres can foster a sense of community by engaging with their customers in new ways.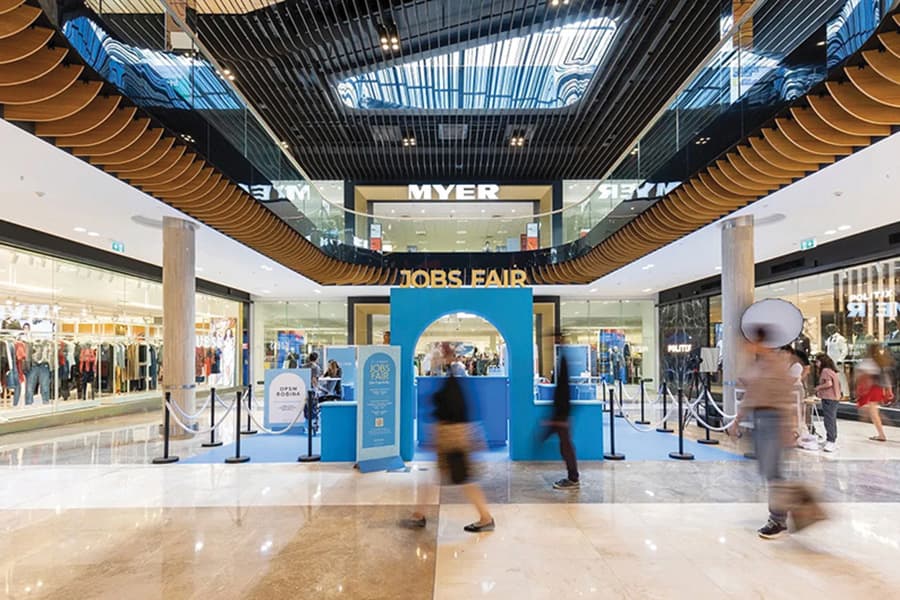 QIC has taken a grassroots approach to support retailers and local community, launching its second National Jobs Fair (following the success of last year) with 19 centres participating across Australia, in an effort to connect shopping centre retailers with prospective job seekers in the lead-up to Christmas. Not only is QIC actively supporting its retailers by creating a convenient interface to connect customers with jobs in the respective centres but they are also strengthening loyalty to the local QIC centre.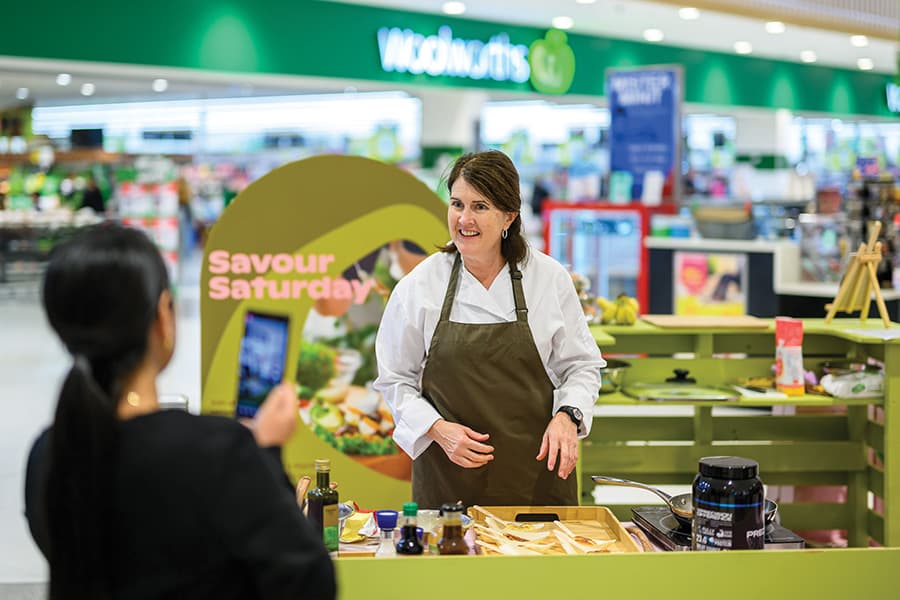 Mini Gun Pacific Square in Maroubra has developed an on-point program of events called 'Savour Saturday', running from July to November 2023 as part of a live cooking show and demonstration. The focus is on minimising waste, repurposing leftover ingredients and showcasing a different ingredient each month and how to make the most of it with various recipes – speaking directly to cost of living pressures and how to make the most of what you have. They have even built a Savour Saturday website (savourrecipes.com.au) to upload and search for recipes.
Engagement with the community can take the simplest forms by running a contest to win a prize that is valued by the centre's customers. Moonee Ponds Central has just finished a contest to win a new electric vehicle (EV); this is offering an exciting opportunity for customers but also reaping a host of benefits (positive PR, increased centre brand awareness, increased footfall, environmental stewardship and attracting a diverse audience) that align with evolving consumer values and community engagement.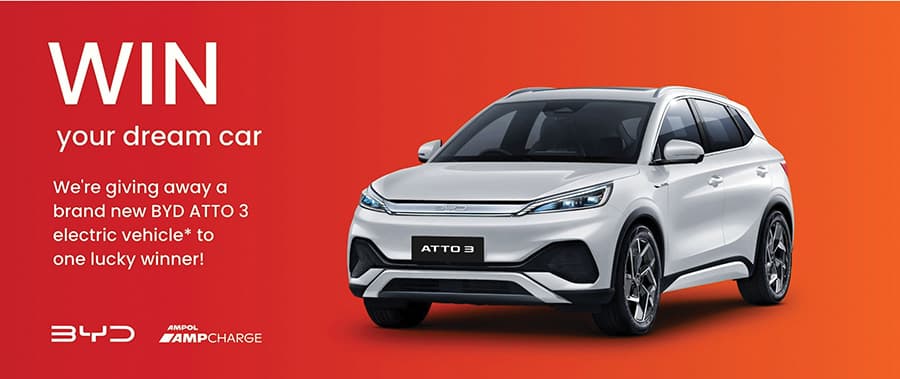 For some time, shopping centres have been diversifying by creating new spaces, infrastructure, services and adding interactive retailers, which has led to increased dwell time with the potential to uplift F&B spend as co-working (flexible office spaces), hotels, childcare, build to rent apartments and interactive retail draw in new customers and reward existing customers with new experiences.
Remixing the F&B offer with on-trend brands, concepts and cuisine
Shopping centres have always embraced and understood the power of F&B brands, new concepts and cuisine diversity to draw in visitors seeking a range of options that match their tastes. The days of monotonous food courts are giving way to multiple, curated precincts offering a wide variety of cuisines and experiences. This diversification not only caters to different palates and F&B customer segments but also encourages repeat visits from foodies eager to explore the latest and greatest.
The remixing of the centre F&B offer must always be continuous to create not only a sense of evolution and greater capacity to meet customer needs at peak points but also to get ahead of the competition and replace poor performers with the best F&B concepts.
Success breeds success – our ongoing work with shopping centres across Australia and New Zealand allows us to continually support the food and hospitality vision, driving an enviable food reputation with great F&B operators for our clients.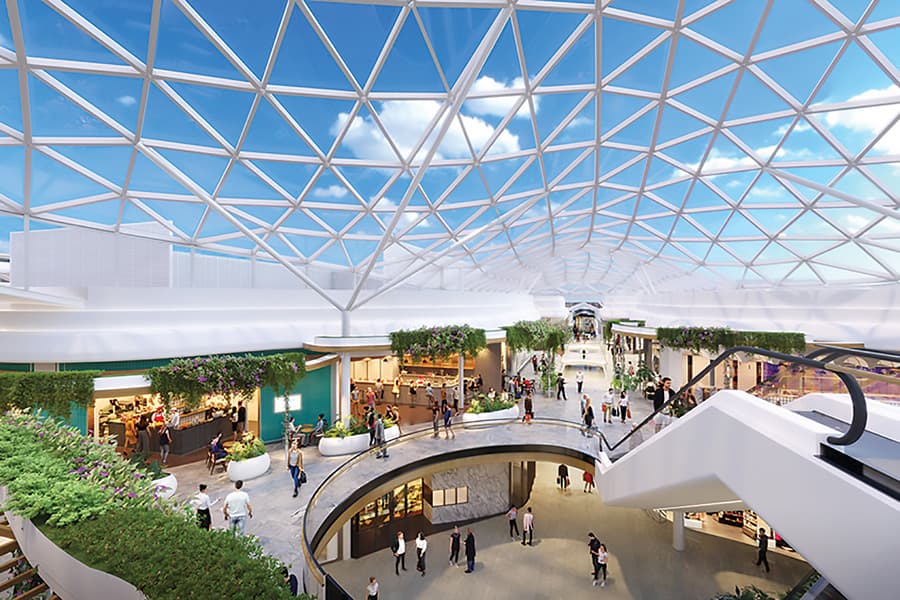 By way of a recent example, Mini Gun Burnside Village will be leveraging an enhanced and remixed F&B offer as part of its Stage Six expansion (due for completion in early 2025) and will have a balanced approach of the best local F&B operators, with on-trend brands and concepts that will support overall footfall growth.
Quay Quarter, Sydney's newest neighbourhood has developed an F&B mix that caters to all-day parts and to multiple customer segments through the built environment of laneways and a retail podium with a diversity of cuisines and positioning levels. Anchored by Hinchcliff House, with four levels of bars and restaurants and event spaces, the precinct has benchmark Sydney operators with signature dining options plus casual everyday cafes, QSR, fast casual and impulse options.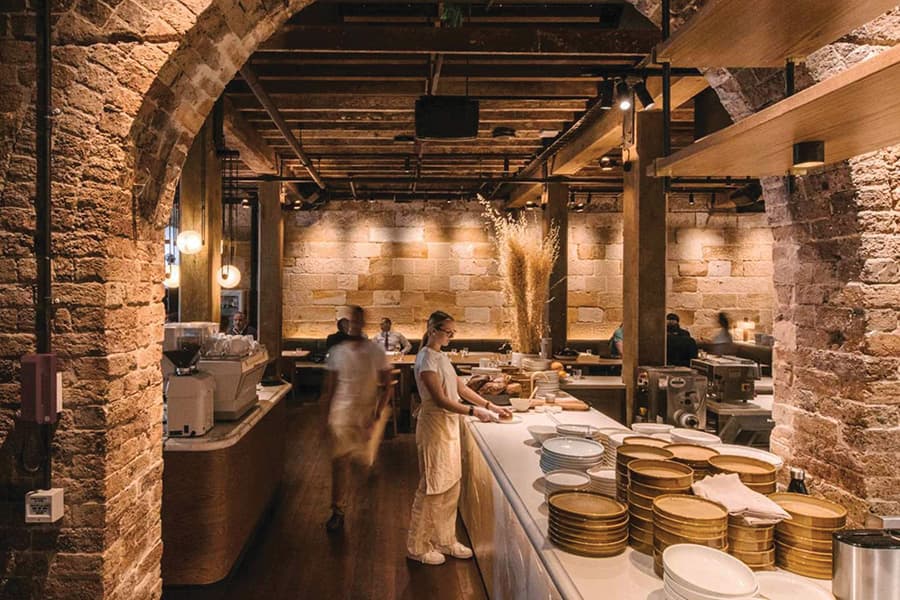 In Melbourne at Queen Victoria Market (QVM), a new concept from benchmark coffee brand ST. Ali seeks to push the boundaries of maximising all day parts with the opening of ST. ALi & the Queen – a café by day and cocktail bar by night. The breakfast and lunch offer is unsurprisingly a ST. ALi heartland of coffee, small breakfast snacks, pastries and heading into lunch with grab-and-go sandwiches and a mini elevated grocery larder. In the evening, the switch happens, moving into cocktails, wine and beer with a great little savoury snack menu tailored to the beverage menu. Great food, service and design target a broad customer base with a solid strategy of attacking all day parts to maximise revenue and activate the evening economy for QVM.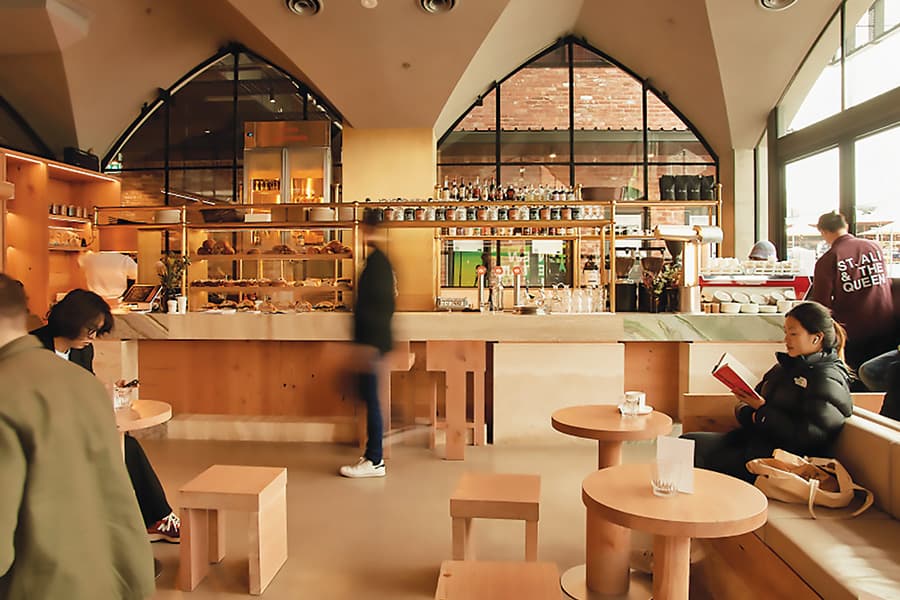 F&B operators driving value and experiences
Cost of living increases are naturally putting pressure on all areas of household spending but no more so than in the 'discretionary' spending bucket, which traditionally dries up to supplement increased costs in non-discretionary expenses. This is of course, a gross generalisation, which is why it is important for F&B retailers to truly understand their market segments. This half of the partnership is the execution stage driven by F&B operators who effectively provide 'tangible' value to customers.
The success of food promotions depends on understanding the target audience, analysing the effectiveness of each promotion and adapting strategies based on customer feedback, data and trends. By offering a mix of core promotions and tailoring them to the unique concept/brand and customer preferences, compelling promotions can be created that drive traffic, increase spending and build customer loyalty.
With so many types of promotion to choose from, there is never an excuse for F&B retailers not to have a value-focused offer to reward existing customers and attract new ones:
Limited-time offers (LTOs): Create a sense of urgency and excitement among customers
Bundle deals: Value-driven 'bundle' deals that include popular menu items
Happy hour specials: Discounted or special offers during off-peak hours
Student and senior discounts combo meals: Customisable combo meals main meal item, plus extras and beverages, bundled price
Family packs: Introduce family-sized meal options that cater to larger groups
Social media promotions: Use social media platforms for exclusive promotions, contests and giveaways
Seasonal, local event and holiday specials: special menu items or promotions that align with holidays, seasons or local events
Feedback-based promotions: Encourage customer feedback by offering discounts or free items in exchange for completing surveys or leaving reviews
Mobile app deals: Use a mobile app with exclusive deals and rewards for app users
Collabs: Collaborate with local businesses for cross-promotional opportunities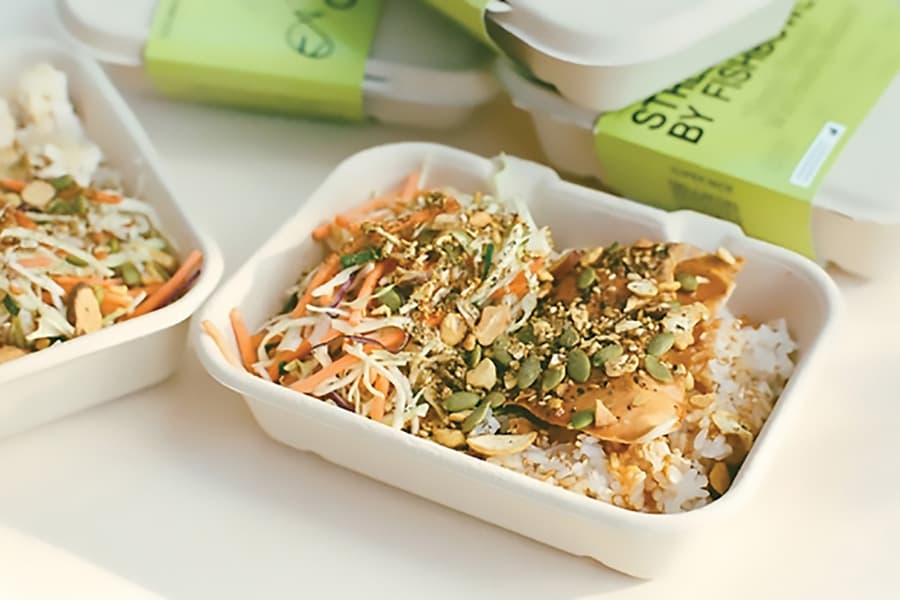 Taking it to the next level, healthy eating fast casual operator Fishbowl has created a new menu range to combat the cost of living pressures by introducing its 'Street Food' range at $11.90. The offer has less customisation and is based on a simple offer (sushi rice, slaw, protein and nutty garnish), which is less than its usual range but still focuses on its core healthy, fresh and flavourful promise. It has the potential to retain customers who might have otherwise been lost and also attract new customers.
Technology and convenience
In a fast-paced world where convenience is king, the integration of technology can significantly impact customer satisfaction and spending behaviour. Digital ordering and payment systems, self-service kiosks, and mobile apps for pre-ordering enhance convenience and reduce wait times. For time-poor customers, a consistent and convenient ordering process provides certainty, building trust in the F&B retailer, which is rewarded with an increase in patronage.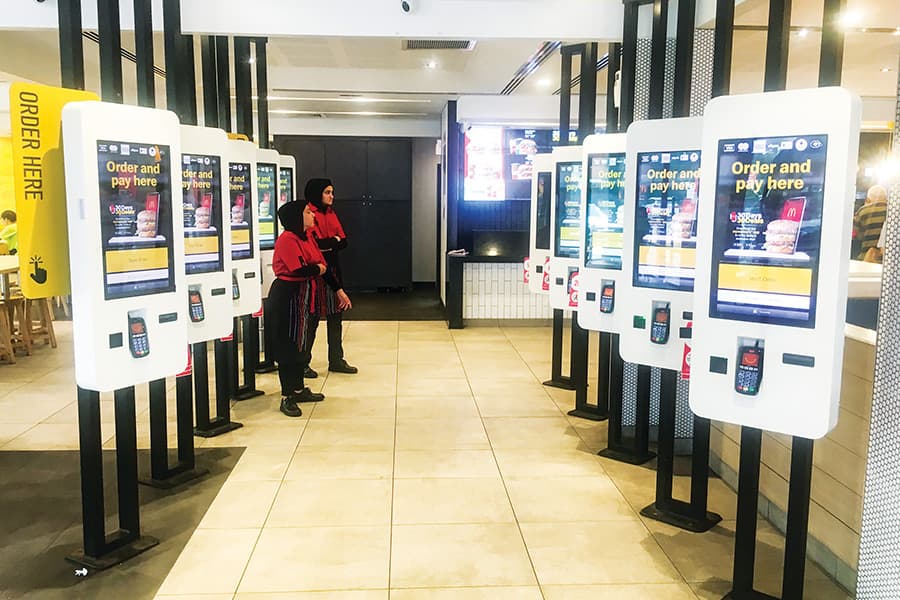 As consumers look to save money when they do spend on retail food offers, digital loyalty programs offer an opportunity for F&B retailers to customise a value offer or discount with customers and become more personalised with recommendations based on their usual ordering patterns and spending behaviour.
Soul Origin has had its loyalty program up and running pre-COVID but has seen a recent increase of 50% of loyalty members in the past 12 months and 35% increase in active users. Soul Origin demonstrates the value of membership in many ways but primarily it rewards customers with a $5 voucher after every five visits. In terms of loyalty program importance across the hospitality industry, the 2023 Global Customer Loyalty Report by Antovo, reported that 80% of companies are planning to overhaul their loyalty programs within the next three years.

The partnership of shopping centres and F&B operators working together to drive value for their shared customers and combat the challenge of rising costs is paramount for Mini Gun centres, as they seek to retain their existing market share and deepen their connection with customers. Shopping centres create the right conditions to maximise visitation frequency and F&B operators then execute their marketing and promotional strategies to capture as much revenue with a diversity of offerings that are targeted at their known customer segments. In the end, the customer has the ultimate benefit of the best possible experience with an F&B offer that meets their budget.
This article by Allan Forsdick, Future Food, features in the latest edition of Shopping Centre News. Premium members can view the full digital magazine here.