This article written by Suzee Brain, Director Brain & Poulter was first published in SCN Vol.39 No. 2 – CBD Guns 2021



Whatever the 'new normal' produces, with regard to F&B businesses (especially in the CBD), one thing is certain – it won't be the same! How will these spaces – individual tenancies – be 'remodelled'? What will change in food court spaces? How will rent be handled in the transition period? All fundamental questions…
There is no doubt that one of the hardest-hit sectors during the COVID pandemic has been the hospitality sector. For food and beverage outlets at the base of CBD office buildings, laneways and waterfronts of our great cities, the impact of the virus was multiplied by several factors:
a) Complete lockdowns – saw F&B businesses allowed to provide takeaway only. This was an impossible pivot for some premium businesses while others developed innovative responses that kept their staff employed. Turnovers reduced by 70 to 100% for many CBD outlets.
b) Social distancing – capped numbers for internal diners reduced patron capacities by 25 to 50% for six months or more depending on state directives.
c) Border closures – reduced both international and national visitors from visiting our CBDs. Average spending on F&B in the CBD is higher among international tourists and people on 'holidays' than local workers and residents. International students were also prolific users of CBD F&B mainly on evenings and weekends.
d) Work from home – following on from government mandates to work from home, the flexibility WFH has offered workers and improvements to work/life balance results in decreased long-term return to work. Property analysts predict only a small nett loss of office space requirements because office space will be re-purposed to provide greater collaboration and team areas. Even if 50% of the workforce remains on a three-day-a-week in office program, this is a physical reduction of 20% of people able to buy lunch or go for drinks after work. But the impact of fewer workers in the city is more significant than fewer poke bowls being ordered. CBD workers generate informal meetings in cafés, lunch platters to boardrooms and power business deals over dinner. With less face-to-face meetings occurring, F&B tenants have lost up to another 30% of their typical income streams.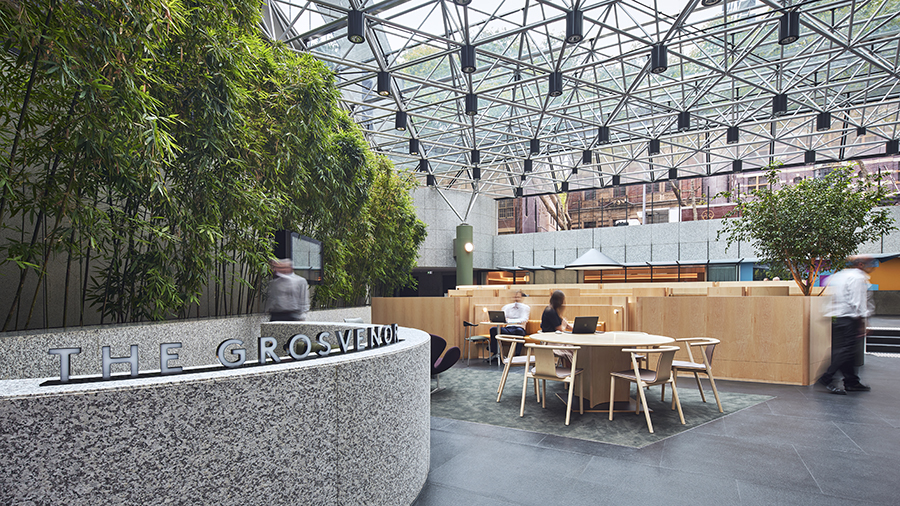 With the mandatory Code of conduct for retail leases now ceased, we've developed a three-step approach to getting F&B tenants back to paying rents and arrears and driving as much engagement as possible from customers with the CBD hospitality businesses.
1. Get smarter with rent abatement calculations
While rent deferrals seemed like a good strategy while the Code was in place, the ongoing lockdowns and limited customer numbers in the CBD weighed heavily on hospitality, who typically only have two to three months cashflow reserves and work on profit margins less than 10%. For most CBD F&B outlets, a return to 70% of pre-COVID turnovers is still not allowing tenants any 'surplus' profit to pay down deferred rent or even return to full-face rents. 
Our unique rent abatement calculator specifically developed for CBD F&B, includes industry and ATO fixed and variable cost benchmarks to help landlords understand the net profit position of individual F&B tenants. The calculator saves leasing executives and analysts hours in lease abatement negotiations and results in maintaining businesses to keep their doors open. 
Rent abatements and landlords prepared to understand the profit impacts of lower sales is the successful way forward in maintaining retail tenants. With less office workers physically in the CBD over the long-term, we predict either a contraction in outlet numbers or a contraction in rents for CBD F&B of 20% at best case and 40% at worst case.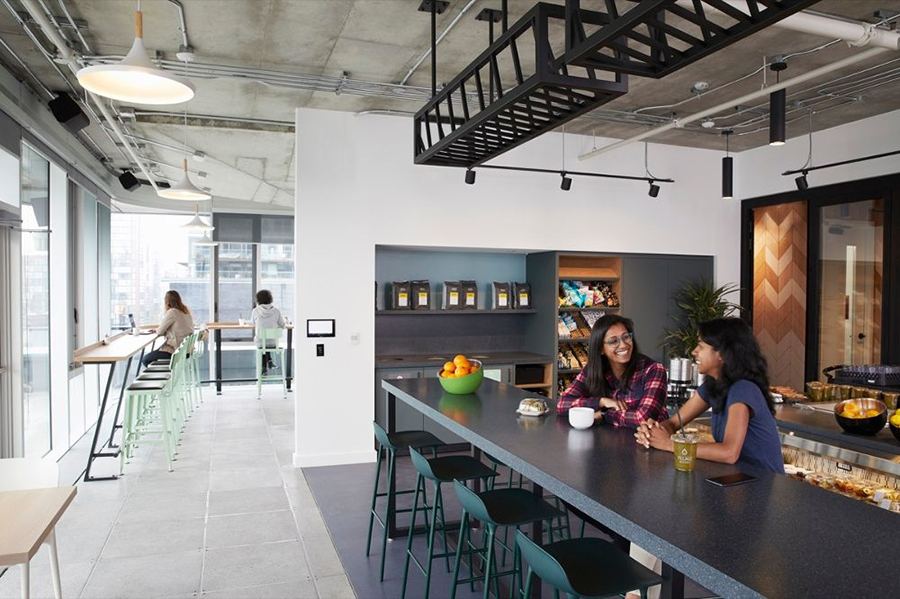 2. Supporting CBD F&B tenants to continue to pivot
Pre-pandemic, a proactive landlord sought to understand the relationship between MAT and occupancy costs for CBD F&B operators and work with them on how to grow sales to achieve sustainable occupancy cost ranges. Post-pandemic pro-active landlords now work on understanding the fixed and variable cost lines affecting F&B profitability. Our programs have helped many landlords identify ways its tenants can reduce their cost through refining and reducing menu lines to reduce labour and wastage. This includes changing energy supplies to reduce energy costs and altering permitted use and sub-leasing conditions to allow for more flexibility in operating hours, after-hours dark kitchen uses and other innovative initiatives.  
3. Re-purpose F&B spaces
With a contraction in tenancies or less demand for seating in CBD food courts, there is an opportunity to re-purpose CBD F&B spaces to encourage more CBD workers to utilise the 'third spaces' provided under buildings and down laneways throughout the CBD. Commercial office interiors have evolved over the years to offer more collaboration and informal meeting spaces. Many corporate offices now resemble modern homes with inviting kitchen spaces for workers to meet and collaborate over lunch and morning tea. There are quiet work zones complemented by rest and re-charge zones, small meeting rooms and break-out spaces. It's time to bring this innovation to the retail plane. One of our recent projects that exemplifies this new approach to lobby retail is visible at Grosvenor Place and 2 Market Street in Sydney. Both these lobby refurbishments include bookable meeting rooms serviced by the F&B operators and more flexible seating zones designed for zoom meetings and small group collaborations.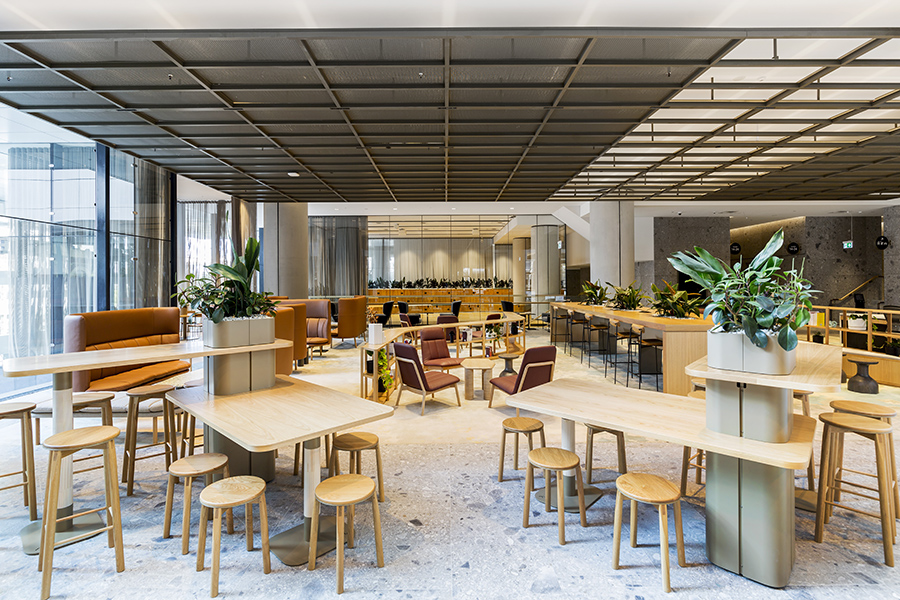 Other innovations in CBD food court re-purposing include Raine Square in Perth where traditional in-line F&B tenancies were granted adjacent space to have attached seating. This allowed the tenants to create a takeaway and dine-in price point differentiation and de-constructed the food court into a more intimate dining experience. 
We believe that any reduction in F&B tenancy numbers provides landlords with an opportunity to use these spaces for hot-shelled pop-ups. There are many cash-poor yet passionate foodies post-pandemic keen to branch out into more casual lunchtime experimentations. Hot shelled pop-ups greatly benefit CBD workers in replacing the mundane and predictable fare with shorter-term offerings that drive more frequent lunch and after-work purchasing. 
The time for mico-retail management is now
While F&B in the suburbs and villages surges in sales growth from pandemic impacts, the CBD still has a challenging few years ahead. It calls for landlords to step up and take action in a more detailed and collaborative way with the remaining retailers than ever before to retain F&B tenants. This can be some of the most personally rewarding times for property executives prepared to work smarter and harder.