Vicinity Centres and CIP Asset Management's vision to transform Bankstown into a vibrant mixed-use urban neighbourhood has taken a step forward, with a range of Development Applications approved by the City of Canterbury Bankstown.
The Stage One plans approved include 30,000m2 of A-grade office space across three buildings and ground floor retail incorporating a dining focused 'Eat Street'. 
Vicinity's Chief Development Officer Carolyn Viney said: "This is an important milestone for all involved and demonstrates an aligned vision between City of Canterbury Bankstown and Vicinity to transform the Bankstown CBD into a leading business and Health and Education Innovation Precinct. 
"The approval of our Stage One plans allows us to take the first vital steps in the revitalisation and renewal of the Bankstown CBD, attracting new business to the region and offering current and future residents the convenience of a contemporary retail offer, services and hospitality in one convenient location," Viney said.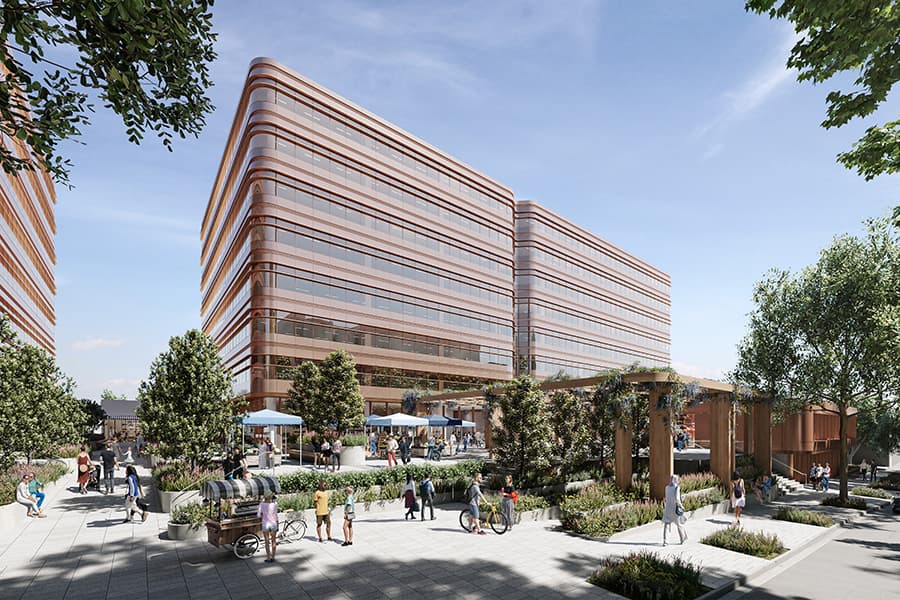 Within one of Australia's fastest-growing regions, the approved Stage One development of the Bankstown CBD supports adjacent major investment plans including the introduction of a Western Sydney University campus and a new Sydney Metro station to complement Bankstown Central's already enviable rail, bus and vehicle transport links. 
The proposed new buildings are expected to be delivered from 2024, in line with market demand. In addition to unparalleled public transport links and the benefits of interconnected office space, retail and related services, future tenants can take advantage of a bespoke commercial office solution, on-site parking, stability through long-term leases and strategic positioning in the heart of Sydney's growing south-west.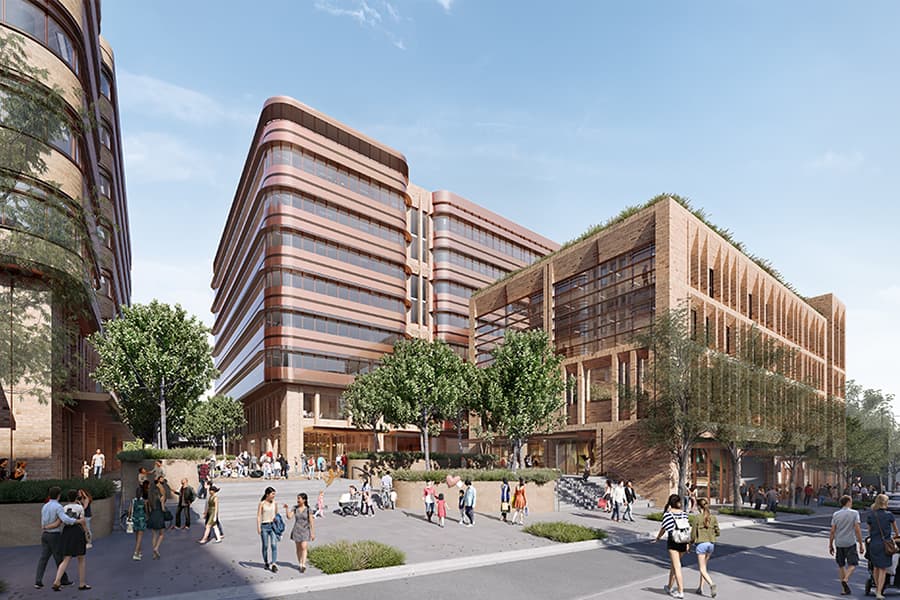 Colliers has been exclusively appointed as Vicinity's leasing agent, led by Robert Gishen, National Director Office Leasing, and Chris Baltussen, Associate Director Office Leasing, who can be contacted for all leasing enquiries for the project. 
Robert Gishen, Colliers National Director, Office Leasing said: "The approval of three A-Grade commercial office towers provides office occupiers with a rare opportunity to have a significant say in creating their bespoke office space. 
"Vicinity's proven record in delivering mixed-use assets combined with the strategic location of Bankstown Central, its public transport links and retail provides organisations, in the public, private and education sectors with an attractive solution to the growing trend of employees wanting to work closer to home" Gishen said. 
 The approved Stage One development will include: 
Two eight-level mixed-use commercial office buildings overlooking Jacobs Street and Rickard Road, including a ground floor mix of retail, wellness and food and beverage tenancies

 

A five-storey mixed-use commercial office building fronting Jacobs Street with ground level retail, food and beverage tenancies, and a private rooftop terrace

 

New 'Eat Street' with cafés and restaurants

 

New landscaped public open space including a garden boulevard and kids play area

 

Repositioning the existing bus interchange between The Mall and North Terrace and closer to the Bankstown train and future metro station.

 

New basement car park for 320 cars and 240 ground floor bicycle racks and end of trip facilities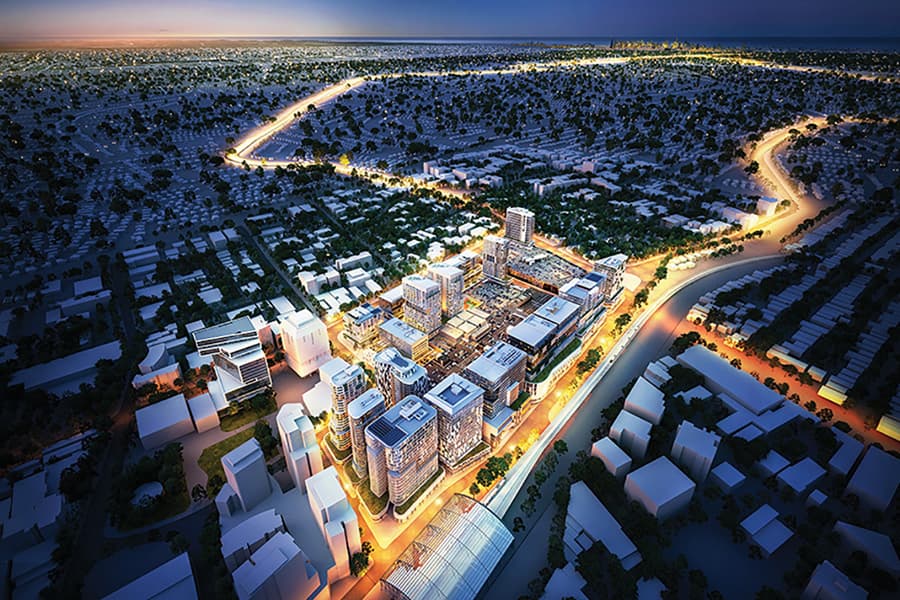 Vicinity and CIP Asset Management's Bankstown Central Vision: 
The completed vision for the centre would see over 300,000m2 of new, modern buildings added to Bankstown Central's existing footprint across 16 development sites, with staging aligned to meet market demand. 
"Our masterplan vision is all about leveraging Bankstown's strength as a key public transport hub with a major bus interchange onsite and the existing Bankstown train station, the future T3 metro station just 100 metres away and the community wanting a new and improved active town centre," Viney said.