Vicinity Centres has exchanged contracts to sell its 50% interest in Runaway Bay Centre in Queensland to Perth-based Greenpool Capital in partnership with Qualitas, for $132 million, while its acquisition of a 50% interest in Harbour Town Premium Outlets Gold Coast from Australian Prime Property Fund Retail (APPFR) for $358 million is now unconditional after co-owner Lewis Land Group waived its pre-emptive right to purchase the interest.
Grant Kelley, CEO and Managing Director, Vicinity Centres said: "Today, we have finalised agreements that strengthen our asset portfolio, having divested an asset at a significant premium to book value and invested in the fast-growing Outlet sector, where Vicinity is competitively advantaged and can extract additional value.
"We are also delighted to enter into a new strategic partnership with Lewis Land Group and confident that our collective expertise in retail property investment and management will drive sustainable, long-term returns for both parties."
"Additionally, with the appointment of David McNamara as Director of Funds Management, we are bolstering our capacity to support our current capital partners and to seek like-minded capital partners for new opportunities," said Kelley.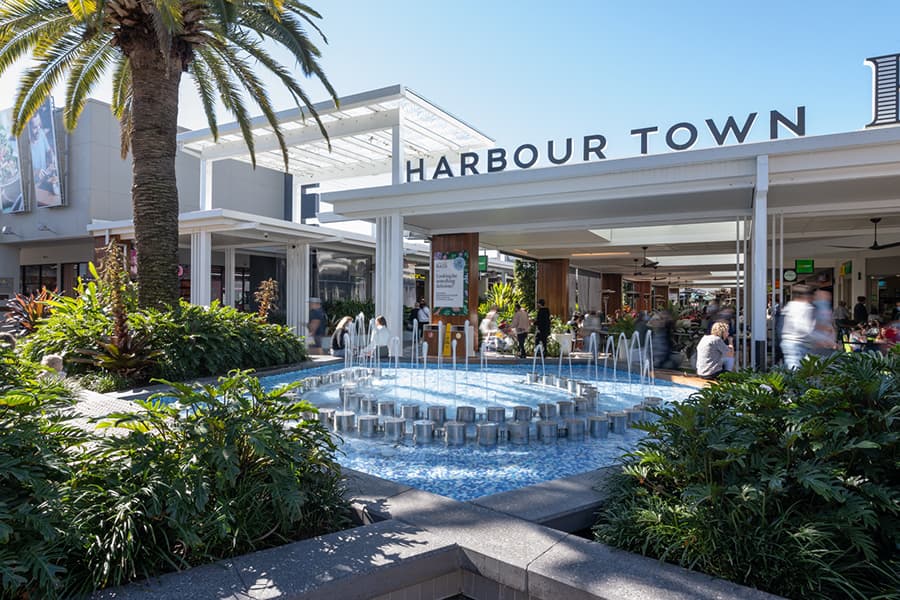 In relation to the sale of Runaway Bay, Kelley said, "While Runaway Bay has been a solid asset within our portfolio, this transaction reflects our willingness to recycle our capital into assets with better long-term growth prospects, in this case, in the same attractive catchment."
Last month, Greenpool Capital in partnership real estate investment firm Qualitas paid Perron Group $128 million for an initial 50% stake in Runaway Bay Centre. In quick succession, an off-market deal was struck to acquire the remaining stake from Vicinity Centres.
CBRE's Head of Retail Capital Markets – Pacific, Simon Rooney negotiated the two Runaway Bay transactions, with the combined $260 million purchase price boosting 2021 Queensland retail transactions close to $3 billion.
"Strategic off-market transactions such as Runaway Bay reinforce the ability for retail owners to secure competitive pricing and prompt transaction outcomes, with the deal being struck at a price above Vicinity's most recent publicly reported book value," Rooney said.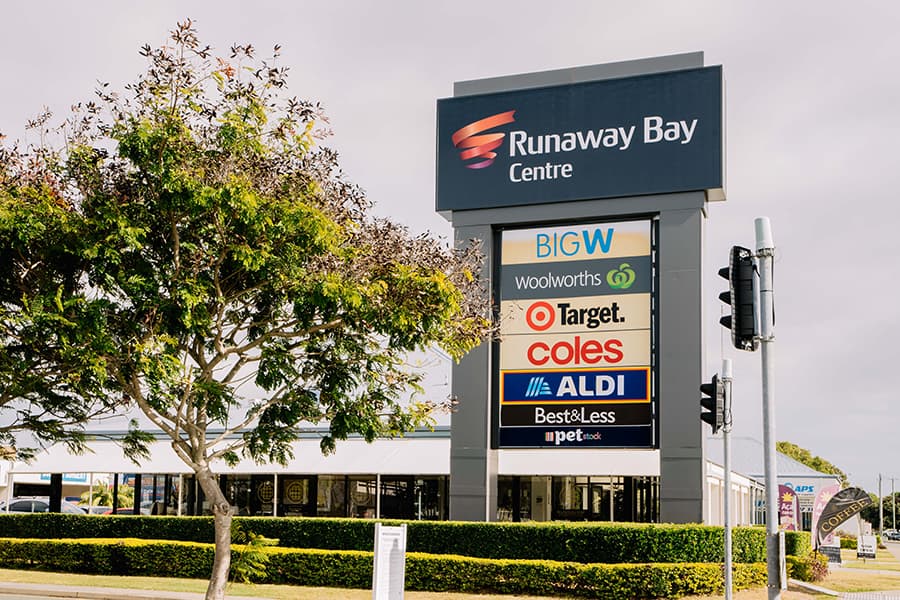 "By acquiring the residual 50% interest in the Runway Bay Centre, Greenpool Capital and Qualitas have strategically secured both management and development control of the centre, which occupies an under-utilised, 124,700m2 site and presents significant mixed-use development opportunities."
The Runway Bay deal represents the latest retail acquisition for Greenpool Capital, which was established in 2016 by Brad Osborne. It follows the group's 2020 acquisition of North Adelaide Village for $50 million, which was also a joint venture with Qualitas. The Runaway Bay sale is expected to settle by 30 June 2022.
The 42,862m2 Runaway Bay Centre presents as one of the premier sub-regional shopping centres in south-east Queensland, benefitting from a diverse tenancy mix and a focus on convenience, lifestyle, service and fresh food.
"Runaway Bay is an established, highly productive sub-regional centre, with major, national and chain tenants comprising 88% of the total GLA," Rooney said.
"Moving forward, the centre is well-positioned to benefit from significant food expenditure within the main trade area (MTA) of $901 million, accounting for 55% of retail spending."
Overall retail spending in the MTA is projected to increase from $4.1 billion to $5.5 billion by 2031, representing strong average annual growth of 2.9%, supported by an established, densely populated and growing trade area population of nearly 240,000 residents.
The asset is anchored by a triple supermarket offer of Woolworths, Coles and ALDI together with dual discount department stores in the form of Big W and Target.
Rooney noted that the key major tenants – Woolworths, Coles and Big W – all performed well above industry benchmarks. Specialty tenant performance is also robust, with productivity being 31% above the Urbis benchmark.
More than $500 million in additional Queensland retail deals are expected to be closed out prior to year's end across all major retail categories, with investor interest in Queensland being underpinned by strong retail expenditure and population growth.
The Harbour Town acquisition is expected to settle on 30 November 2021.