The Lendlease managed Australian Prime Property Fund Retail (APPF Retail) has reached conditional agreement on the sale of its 50% interest in Harbour Town Gold Coast to Vicinity Centres for $358 million. Lewis Land Group will retain its 50% interest in the asset and will continue to manage the property, while Vicinity will undertake all leasing activity.
A premium direct factory outlet with a total GLA of approximately 55,000m2, Harbour Town Gold Coast services a growing residential catchment, and in December 2018 it opened the redeveloped 'Harbour Town Eats' dining precinct.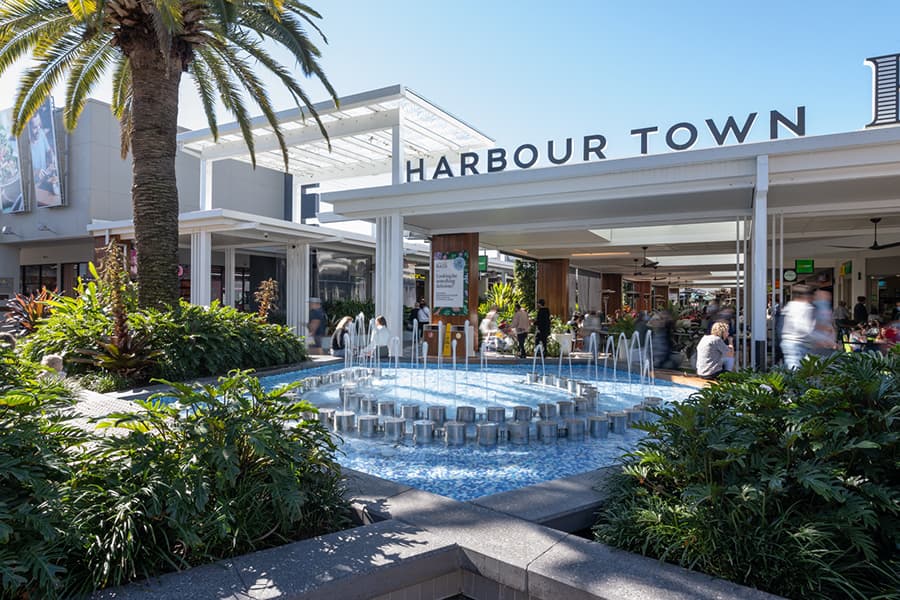 APPF Retail received strong interest from prospective buyers for its stake in Harbour Town Gold Coast, which was attractive due to the tightly held nature of the retail outlet mall sub-sector, surrounding population growth and tourist spend during normalised trading conditions.
Scott Mosely, Managing Director Investment Management, Lendlease: "This is a very good outcome for our investors and is in line with the Fund's capital management strategy that includes providing liquidity to our investors who have sought it.
"APPF Retail is focused on executing its urban growth centre strategy, incorporating mixed use placemaking to create vibrant precincts that support changing consumer needs around lifestyle, technology and shopping."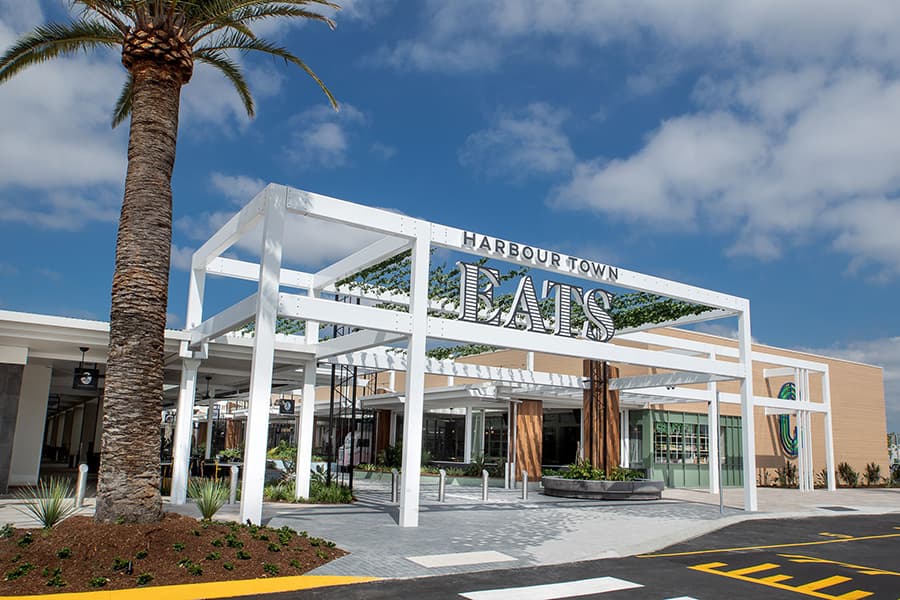 Vicinity was introduced to the transaction and was negotiated by CBRE's Simon Rooney, in conjunction with McVay Real Estate as joint agent.
"Harbour Town Premium Outlets represented an opportunity to acquire immediate scale in highly sought after but rarely traded sub-sector," Rooney said.
"The Expressions of Interest campaign was hotly contested, attracting domestic and offshore institutions, and syndicated investors.
"That underlines the demand for assets in Southeast Queensland across sub regional and other retail categories, and joint venture opportunities with major institutional owners, especially for sites offering future development upside."
The acquisition is conditional upon Lewis Land Group waiving their pre-emptive right to purchase as co-owner of Harbour Town.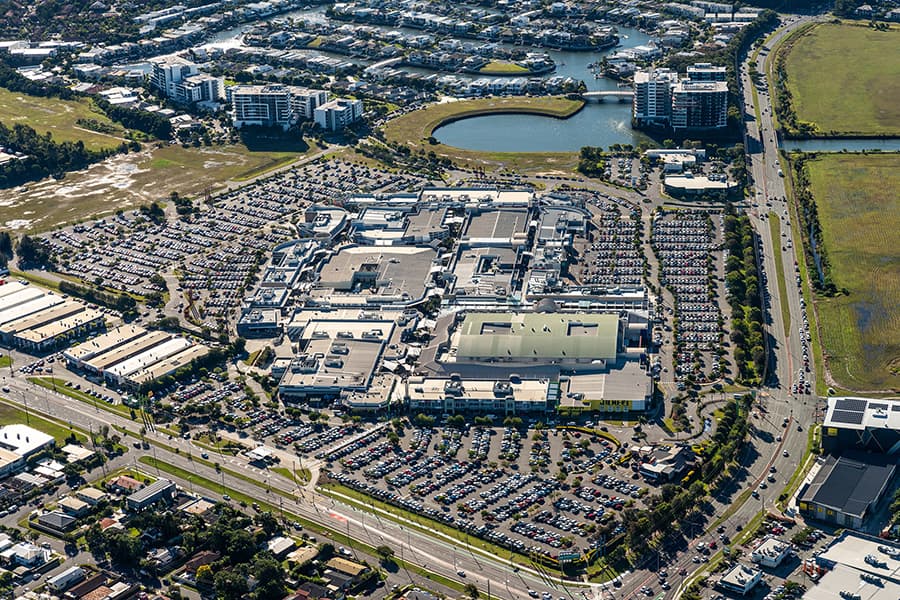 Vicinity Centres is one of Australia's leading retail property groups, with a fully integrated asset management platform and $22 billion in retail assets under management across 61 shopping centres. The business has extensive experience in outlet management as the owner and operator of the DFO portfolio.
Grant Kelley, CEO and Managing Director, Vicinity Centres said: "Today's announcement reflects our strategy to invest in premium retail assets where we can buy well and add value. Harbour Town is located in an attractive trade area and the centre's annual MAT is more than double the average MAT for Vicinity's current outlet portfolio and is expected to grow at more than 3% per annum to 2031."
"Harbour Town is an outstanding asset with significant growth opportunities. We are especially pleased to be entering into our first strategic partnership with Lewis Land Group and we are confident that our shared organisational values of enriching our communities and creating destinations where people love to work, shop and relax will deliver mutual value creation."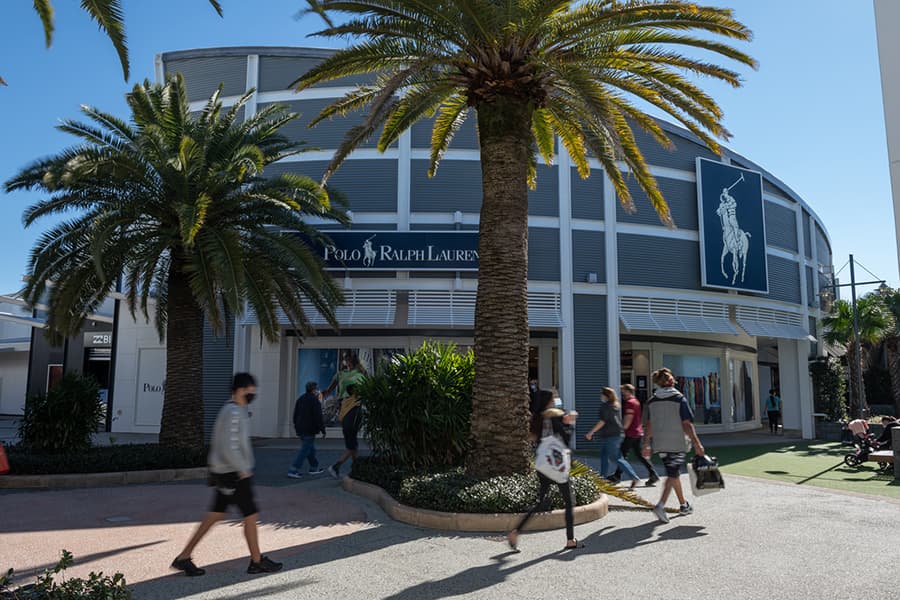 "We will continue to optimise our asset portfolio by actively considering acquisition opportunities where we can add value as well as divestment opportunities that make strong strategic and economic sense for Vicinity and its securityholders." said Kelley.
Private property developer, Lewis Land Group (LLG), is delighted to welcome Vicinity Centres as its new joint venture partner at Harbour Town Premium Outlets Gold Coast.
The centre is Australia's largest outdoor outlet shopping centre with more than 230 stores across 55,693m2, located in Biggera Waters on the Gold Coast. Originally developed by LLG and opened in 1999, the centre was the first outdoor outlet centre in Australia.
The sale comes at an exciting time for the surrounding precinct, as LLG moves to finalise the master plan for its adjacent landholdings. This is expected to bring growth opportunities and improved amenity to the centre and its tenants as well as the wider Gold Coast community.
Lewis Land Group CEO Matthew McCarron acknowledged Lendlease for their support in expanding the centre during their decade as a co-owner. "Lewis Land Group has enjoyed a long and successful partnership with Lendlease at Harbour Town Gold Coast, and we have valued our longstanding relationship," said McCarron.
"We are delighted that Vicinity Centres has decided to pick up the torch from here. The collaboration between two of the country's leading outlet operators will provide huge benefits to our customers and retailers, and we're very excited about the future of our partnership."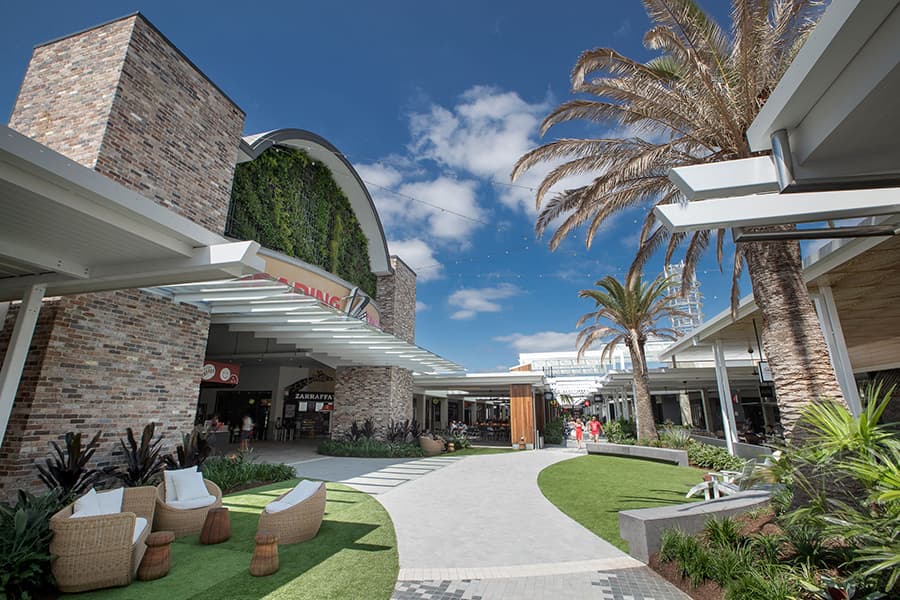 "Since building Harbour Town Gold Coast, Lewis Land Group have provided a unique shopping experience for Gold Coast locals, as well as domestic and international visitors. We are thrilled to partner with Vicinity Centres as we explore and realise new opportunities for this Gold Coast icon." said McCarron.
"After extended periods of lockdown and COVID-19 restrictions, Australians are excited to get back to real-life experiences and LLG believes this will see shoppers flood back to prime retail locations. While online shopping can satisfy the shopping urge from a practical sense, there's nothing like the sense of discovery and social interaction that outlet shopping can provide and this is a great time for Harbour Town Gold Coast and its owners to enter this exciting new phase."
Settlement is planned for 30 November 2021.