Celebrated WA street artist, Stormie Mills, will leave an enduring legacy for the people of Ellenbrook when he paints a large-scale mural on the façade of a brand new local shopping centre, which will be unveiled to the community in July.
Property investor and developer Primewest has secured the internationally acclaimed artist to create a 7.5m x 3.5m mural near the main entrance to its soon to be complete Brooklane Shopping Centre.
Due for completion in July, the 5,000m2 shopping centre has a modern, edgy aesthetic with an open-air mall and piazza that was ideally suited to Stormie Mills' unique artistic style.
The centre is anchored by a state-of-the-art Woolworths and BWS, with an additional 14 specialty stores and 273 car bays.
Primewest's Executive Chairman, John Bond, said Brooklane Shopping Centre would bring excitement and innovation to the Ellenbrook retail offering and cater for one of the fastest growing residential populations in Western Australia.
While Ellenbrook is located some 30km from the Perth CBD, Bond said it continued to go from strength to strength, providing exceptional lifestyle and amenity options such as schools, recreation facilities, shopping and the nearby Swan Valley.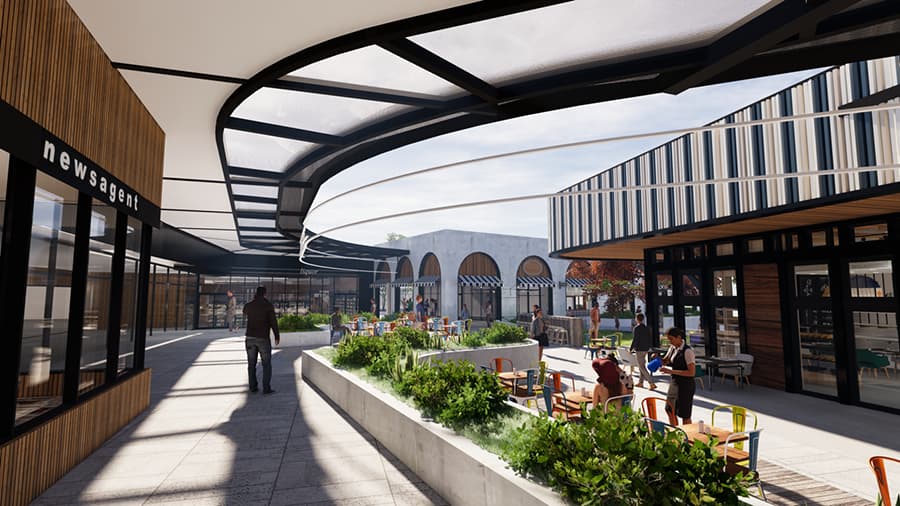 With the $100 million Metro Line connecting Ellenbrook to the Perth CBD due to be complete by 2024, travel time would be just 30 minutes and involve only five stops.
"We are extremely excited about Brooklane and the future of Ellenbrook and even more so now we have the involvement of such a renowned WA artist as Stormie Mills adding some creative flair," Bond said.
"Stormie was chosen for his distinctive style, which complements the edgy aesthetic of the centre and complements the design and build features such as raw concretes.
"He is best known for his whimsical style using a limited colour palette of just black, white, silver and grey, which again works with the look and feel of the new centre."