Amid strong ongoing demand for core CBD retail investment opportunities, a 100% interest in Melbourne's flagship St Collins Lane CBD shopping centre is being brought to market by Fund manager JPMorgan Asset.  
Opened in mid-2016, after a major $30 million redevelopment of the former Australia on Collins, the 9,301m2 centre comprises approximately 45 specialty tenants and includes a fast-casual dining precinct and a mix of prominent luxury fashion and lifestyle brands.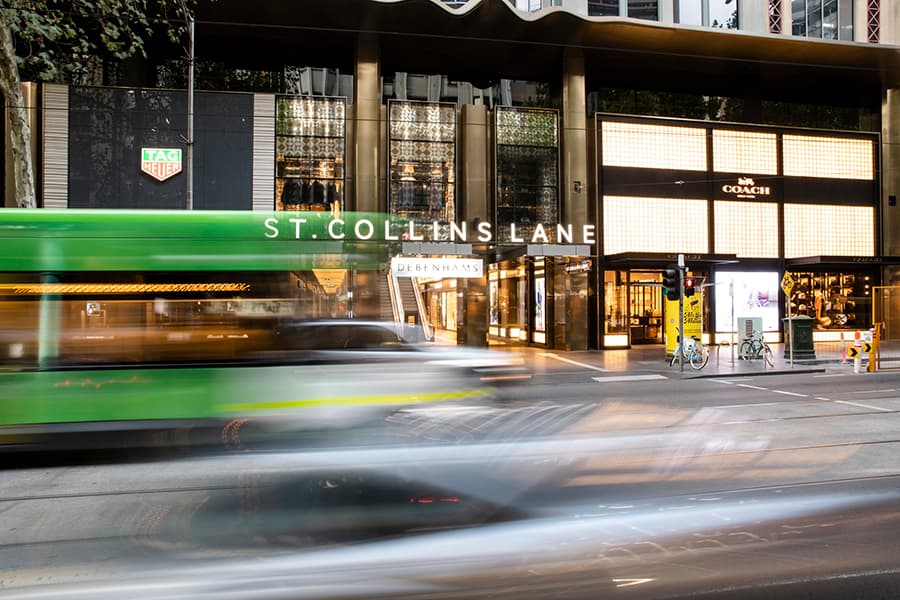 CBRE's Head of Retail Capital Markets – Pacific, Simon Rooney has been exclusively appointed to steer the international sale campaign, which is expected to generate significant interest from both local and offshore investors given the centre's renowned Collins Street address and significant value-add potential.
"St Collins Lane is situated within Melbourne's 'Golden Mile', which is one of the city's most trafficked retail destinations and one of the most sought-after shopping precincts in the country,"  Rooney said.
"Premium CBD retail assets are always tightly held, rarely traded and continue to be one of Australia's most pursued retail investment opportunities. We anticipate an extremely competitive domestic and international buyer pool for St Collins Lane, particularly in light of the unique opportunity to reposition the centre and undertake a highly strategic tenant re-mix following the recent departure of Debenhams."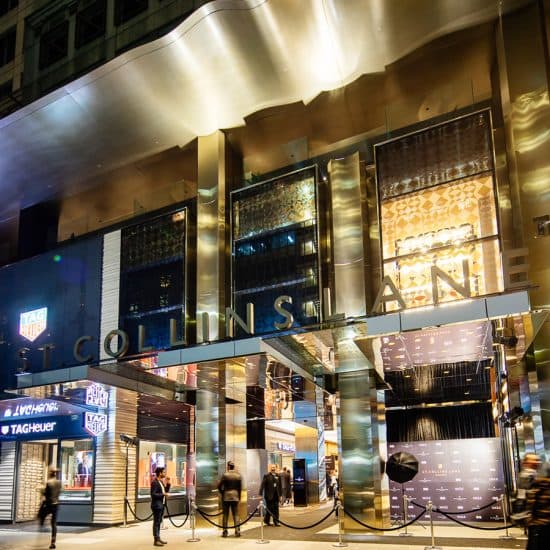 Rooney said Debenhams departure from the Australian retail market and its St Collins Lane tenancy provided significant upside potential for an incoming purchaser and the ability to undertake a planned and multi-faceted re-leasing strategy to capitalise on continued and significant demand from 'new entrant' retailers and the centre's high-profile location, linking through to Melbourne's Bourke Street Mall.
St Collins Lane draws from one of the largest retail catchments in Australia, with an annual retail expenditure pool of $67.9 billion, which is forecast to experience robust growth of 4.3% per annum to 2036.
This is underpinned a captive trade catchment of an affluent surrounding worker market, a bustling tourism market with 35.8 million visitors to Melbourne in the year to June 2019, providing retailers the opportunity to benefit from longer trader hours and diverse customer base.
Rooney said St Collins Lane's strong underlying retail fundamentals were supported by more than 240,000, predominantly white-collar workers within a one kilometre radius of the centre, together with strong retail expenditure per capita of $15,563, 6% above the Australian average.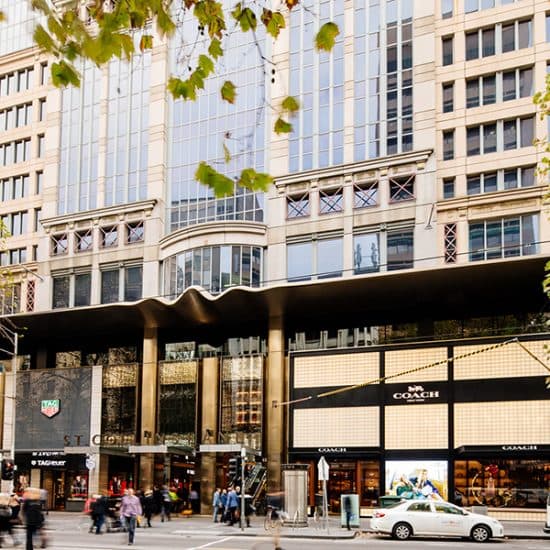 CBRE's new 2020 Market Outlook report, which examines the outlook for the key property sectors and geographies across Australia was also released this earlier this week. Key takeouts from the report include the outlook for new retail supply, with 408,000m2 of new space set to enter the Melbourne market in 2020 – an increase of 84% on 2019.
CBRE Associate Director, Research, Kate Bailey said most of the new space would involve neighbourhood projects (125,500m2) and large format centres (98,600m2), being developed as a direct result of strong population growth. At the same time, structural changes to the retail sector will drive the ongoing transformation of the shopping centre sector.
"2019 was a difficult year for the retail sector, with a several national retailers entering insolvency, particularly those with a limited online presence," Bailey said.
"As a result, a range of non-traditional retail uses have popped up, including Catch of the Day opening a physical retail presence in Target at Highpoint Shopping Centre and Australia's first Esports arena filling the vacated Topshop box at Emporium, offering more than 10 screens broadcasting live tournaments, 160 esport gaming PCs and a tavern. As retailers continue to rationalise their physical store footprint, it is expected 2020 will see more unique retail spaces open that will provide increased foot traffic, especially from younger, tech savvy consumers. Increased pressure on household incomes may see retailers reduce their reliance on food and beverage retailers and instead look to online retailer pop ups and entertainment, she said."