It's the industry event that easily might not have happened, but with restrictions eased, the Property Council of Australia's (PCA) NSW Retail Outlook breakfast went ahead this year bringing the industry together to network and hear from industry leaders. 
Despite a year of uncertainty and change, the retail industry demonstrated resilience and innovation. Experts from both sides – retailer and landlords – discussed future trends and their outlook, much of which has been accelerated by the effects of the pandemic.
Kelly Slessor, CEO of Shop You opened the event with a presentation outlining the enormous growth of online retail during the last year. While Australia's online market represents only 12-13% of total retail sales, in the UK it now represents 30% of sales. Amazon Australia has recently reached $1 billion of sales in Australia and there's more growth to come. Slessor's company Shop You, aims to bring the physical and digital world together and provide a seamless virtual shopping experience, she consults for both retailers and landlords, and believes personalised experiences are the new frontier.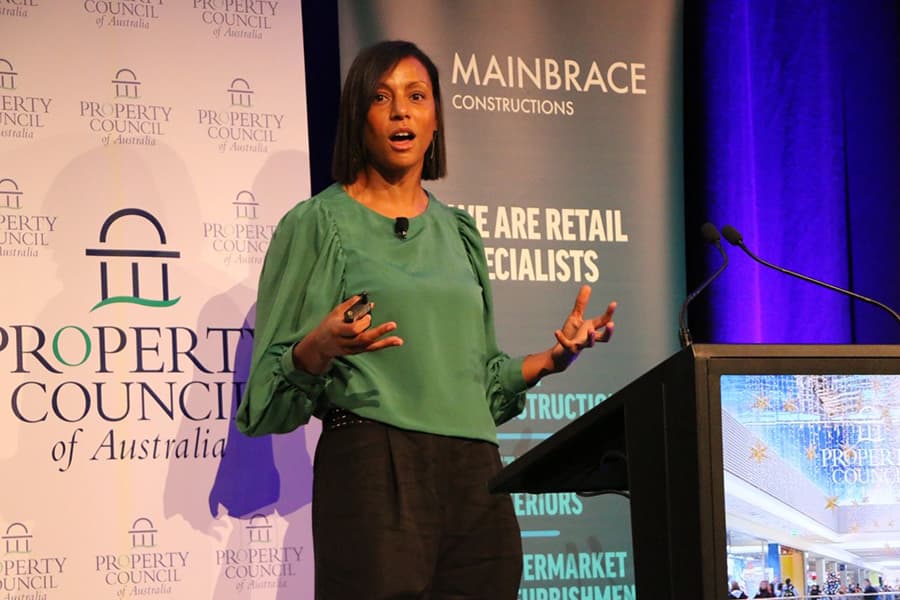 As a retail expert, with decades of experience, Slessor discussed how the pandemic accelerated the adoption of e-commerce for many Australian retailers, and those that managed an omni-channel strategy seemed to have fared better.
Slessor gave the example of Rebel Sport, where their 'click-and-collect' service now accounts for 49% of all online sales, demonstrating how the online and physical worlds collide to provide high value experience for customers.
Slessor discussed the importance of knowing more about the next generations of shoppers, their expectations and how they consume media. Video, personalised messaging and social commerce will all play a major part in retailers remaining competitive.
Shane Lenton, Chief Information and Digital Officer of Cue Clothing spoke about how e-commerce has moved on from a simple multichannel approach making sure they have presence on all channels, but now the competitive advantage is 'unified commerce', where customers can buy anywhere, and it is fulfilled anywhere given customers far more convenience when shopping online. Cue's online stores are able to tell the customers where particular items are in-store so the customers can choose to visit physical stores with the comfort of knowing the product is available.
Lenton described the high level of information customers now expect. Together with technology provider 'Ship It', Cue Clothing customers can track their deliveries in real-time, with a guarantee that their products will arrive on time.
The retailer continues to evolve customer service with shopper expectations such as the introduction of 30 minute click and collect, where customers can order and arrive in store to have their shopping ready to collect. The need for this increased as due to COVID-19 customers wanted a quicker experience to avoid lingering  around shopping centres for too long.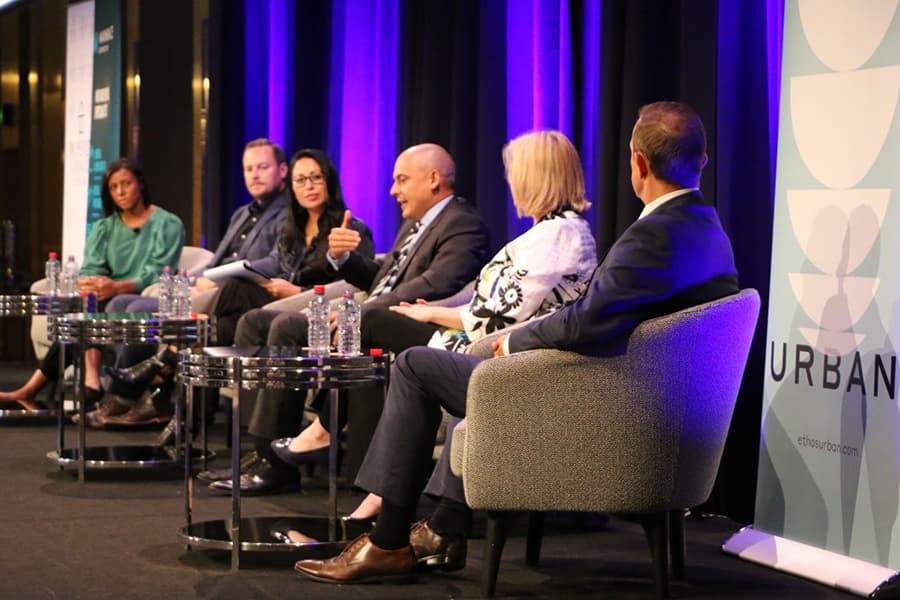 In the panel discussion facilitated by SCN's Managing Editor Leanne Liu, many important trends were discussed.
Michelle Abbey, Head of Retail at Stockland, described their strategy of curation, community and convenience helped the group to navigate the challenges of COVID-19. The pandemic has also accelerated the need to look at experience, both online and the physical space and how customers can experience shopping convenience on many levels.
Abbey also described Stockland's mixed-use developments as central to creating environments where people can meet – the human interaction will always prevail so the group has a large focus on the communities in which they operate in.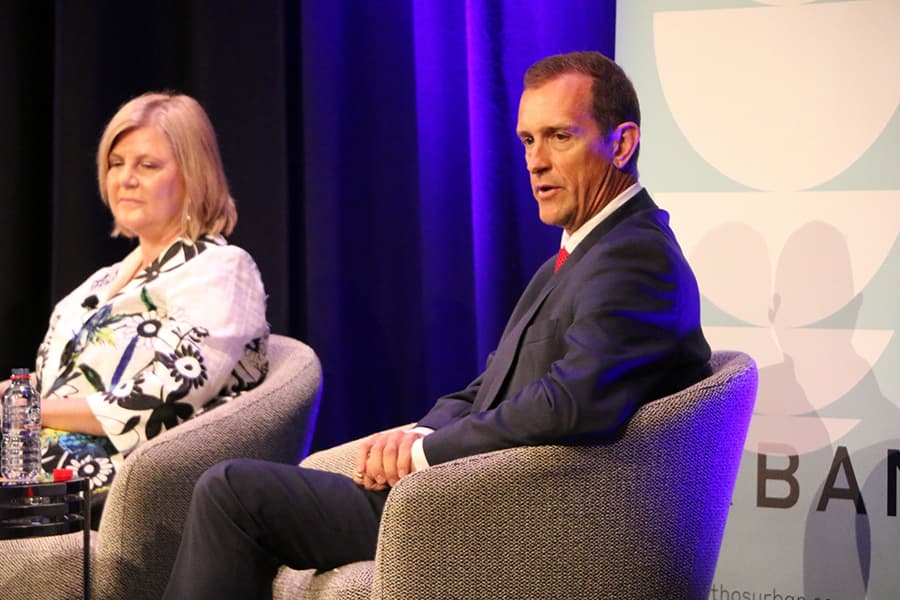 David McNamara, Head of Retail, Lendlease said that like many property players, they are focused on reaching net zero carbon. The group has set a deadline for converting to 100% renewable electricity before 2030. Most importantly, they'll be collaborating with supply chain partners and tenants to transition to zero carbon by 2040.
"It's not just consumers and workers, we're seeing increasing demand and interest among investors and stakeholders in highly sustainable companies and assets. For our sector, driving sustainability outcomes will protect and create value for retail assets." said McNamara.
Marco Ettore, Head of Retail and Investments at AMP Capital discussed the retail mix of the future and said the pandemic had heightened the need to focus on different usages in shopping centres. He announced that at Indooroopilly Shopping Centre in Brisbane, they will be opening the first automotive car yard concept in a shopping centre – AutoMall. The group also implemented Google Street View, letting customer navigate the shopping centre prior to arriving saving time for customers. Since launch, more than 100,000 customers have used the service.