Castle Towers Centre Manager, Eddie Paynter, has announced the Centre was preparing to imminently commence work on further Centre enhancement projects, as part of its continued evolution. Following the successful launch of the Metro Mall and Fresh Food Precinct in December, these enhancements will further elevate the design and ambience of Castle Towers, as part of the long-term vision to create a town centre that fulfils the ambitions of the local community.
Paynter confirmed that a refurbishment of the popular Piazza dining precinct will be undertaken this year, with preliminary works expected to commence this month.
"Our planned refresh of The Piazza, will see us elevate the already popular dining and entertainment precinct, enhancing its design and ambience to deliver an environment that encourages our community to enjoy, dwell and relax," Paynter said.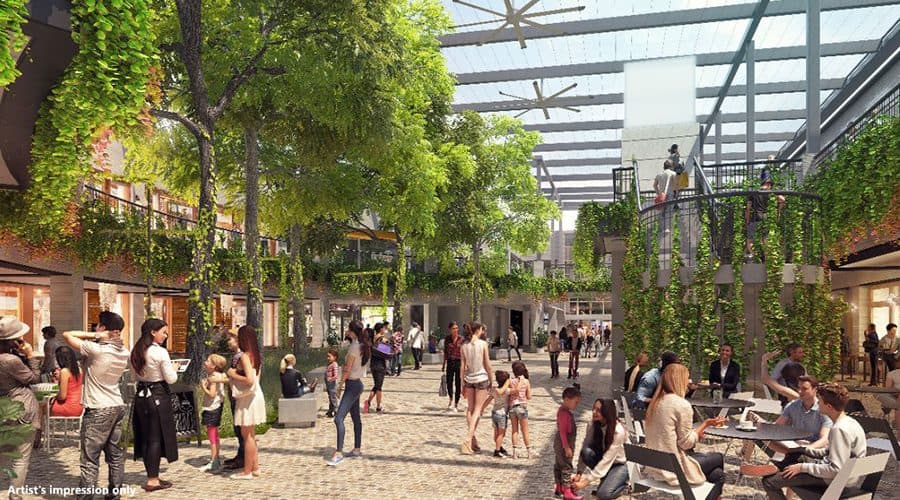 "Alongside upgrades to tiling, columns, lighting, and landscaping, we will also install year-round weather protection to extend the Piazza's appeal and further contribute to the night-time economy of the region.
"While it is still too early to confirm final timings, we expect to be able to unveil the Piazza's new look and feel in late 2020, in time for the busy holiday season."
Simultaneously, plans are also being finalised for the final phase of the Metro Mall and Fresh Food precinct project – the refurbishment of the common mall areas in and around the central void on Levels 2 and 3.
"We are pleased to be able to upgrade the spaces in close proximity to the new Metro Mall and Fresh Food precinct, extending the precinct's dynamic design and roof treatments to the upper levels, to complement the range of market-leading retailers who have recently opened," Paynter said.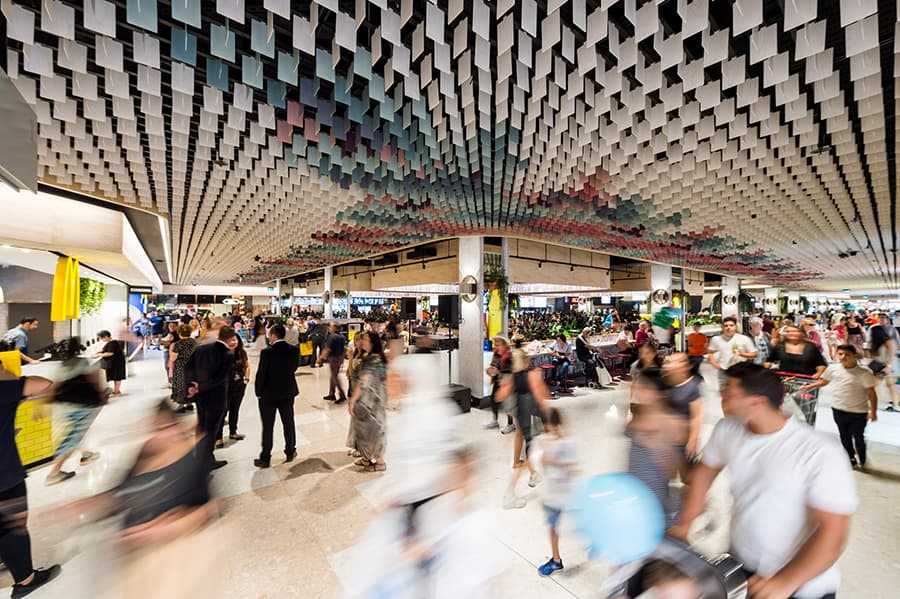 "Upgrades to the common mall ceilings, floors, lighting, balustrades and columns are expected to commence this month, and while we are unable to confirm exact timings at this stage, we hope to conclude these works in late 2020."
"This project builds on the success of our new Metro Mall and Fresh Food precinct, with over 260,000 customers visiting the precinct via the new built-for-purpose pedestrian link from the Castle Hill Metro station to Castle Towers since its launch in December. After considered planning, we are confident that we are equipped with the right plan to deliver these enhancement projects."
"We have determined a construction management plan that responsibly delivers these refurbishment projects in a manner that will minimise the impact to our community and retail partners, and we will work closely with our retail partners throughout the process, as appropriate."
Castle Towers will remain open for business throughout these works.