In a hotly contested process, a fund managed by Primewest has fought off a deep pool of cashed-up investors to purchase the Robina Home + Life large format retail centre from QIC for $66 million.
The 14,782m2 Robina Home + Life complex was originally developed by QIC in late 2017 and features 13 large format retail (LFR) tenancies and a café. Sitting on a 36,170m2 land parcel that features parking for 315 cars, the premium centre is anchored by Nick Scali and The Good Guys, with other traders including The Reject Shop, Super Cheap Auto and Petstock.
QIC divested the non-core asset via a formal Expressions of Interest sale process jointly managed by Peter Tyson, Jon Tyson and Steve Lerche of Savills Australia, with Jacob Swan, Sam Hatcher and Nick Willis of JLL.
With $4.9 billion in assets under management, Primewest is a significant owner in the LFR sector, with more than 18 large format assets under management totalling over 300,000m2 and another centre under development. The group's acquisition of the Robina centre will seed the new PW Large Format Retail Trust No.2 offering.
"The company remained very confident in the LFR sector and saw a clear opportunity for growth at Robina Home + Life," said John Bond, Primewest Executive Chairman. "Robina Home + Life is at the epicentre of the rapidly expanding Robina community, which will benefit from more than $17 billion worth of planned investment in the immediate Gold Coast vicinity.
"The centre will anchor our second LFR Trust with its excellent profile and trading history as well as blue chip tenants in place to provide significant capital growth as well as strong returns."
Bond said the large format retail sector was particularly appealing as it has shown significant growth during COVID-19 and continued to benefit from the strong national residential market.
"Primewest will draw on its deep tenant relationships and experience across its $1 billion large format retail portfolio to enhance Home + Life Robina's existing offering and expand the existing tenant mix," said Bond.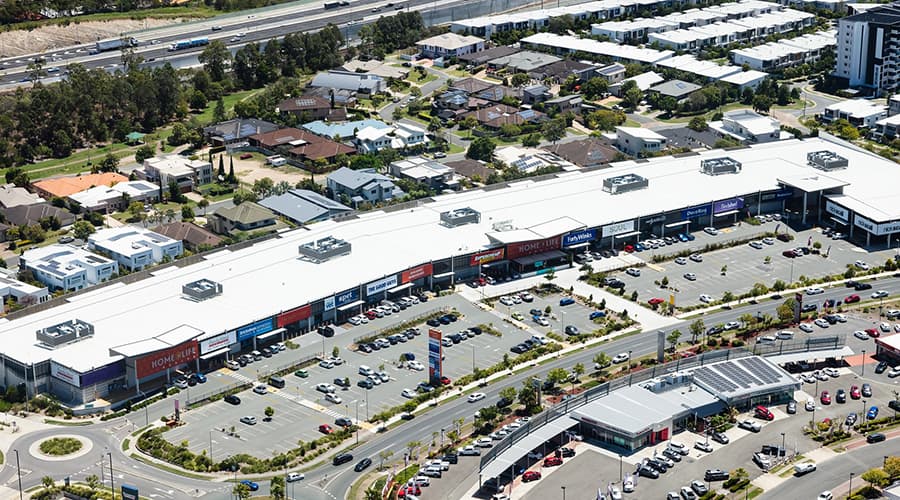 Savills' Peter Tyson, who negotiated the sale, explained: "Robina Home + Life is a high quality asset that attracted enormous interest from the market, with the sale process generating purchase offers from 16 separate groups.
"The campaign demonstrated significant investor demand for the large format retail sector, which is being driven by a combination of macro factors, including strong market demand for quality income streams, low cost of debt and the uplift in trading performance across the home improvements sector."
He went on to say that a significant driver has been monetary policy adjustments, which saw the RBA move to cut interest rates at three intervals through the year by 65bps to the lowest level in Australian history, setting the cash rate at 0.10% in November, with recent forecasts indicating the cash rate is likely to remain on hold until 2024 or longer.
"The combination of social distancing and wider travel restrictions coupled with the low cost of debt has driven an uplift in household spending in the home improvements sector," he stated.
Joint selling agent Jacob Swan of JLL commented: "Robina Home + Life provided investors the opportunity to acquire a near new building with a strong line up of national tenants, located in a dynamic retail precinct with a large trade area of more than 580,000 people. The centre is regarded as one of the premium large format retail destinations in the wider Gold Coast market."
The Robina Home + Life complex is situated at 550 Christine Avenue, in the Robina Town Centre precinct and adjoins Bunnings Warehouse, also divested by QIC in December 2020 for $28.05 million.