The Gold Coast's Runaway Bay Centre is set to undergo a modern makeover giving customers a new alfresco casual dining precinct and fresh food precinct, powered with the aid of a new 1.3MW rooftop solar energy system. 
The first stage of the exciting project will begin next month with the upgrade of the fresh food precinct. One of the most popular areas of Runaway Bay, the redesigned precinct will receive relaxed, coastal-inspired furniture, new flooring and ambient lighting, with work completed mid-year to welcome a selection of fresh produce and speciality ingredients retailers.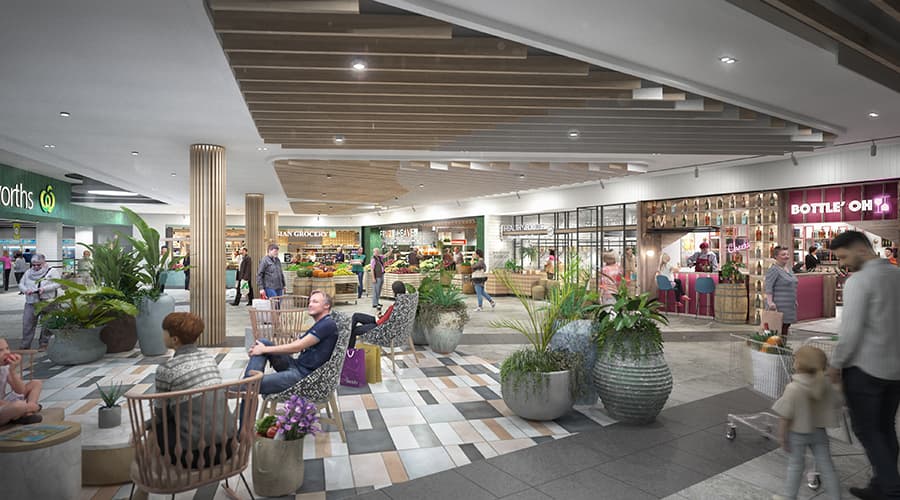 Regional General Manager of Development, Mark Kelley said: "Our new fresh food precinct is all about giving customers more convenience, choice and variety with fresh produce and specialty ingredients under one roof, complementing our current Aldi, Coles and Woolworths offer." 
Central to the project is the new indoor-outdoor casual dining precinct, which takes advantage of the centre's unique waterfront location, introducing a new expansive alfresco deck giving customers the chance to dine overlooking the water from Spring this year.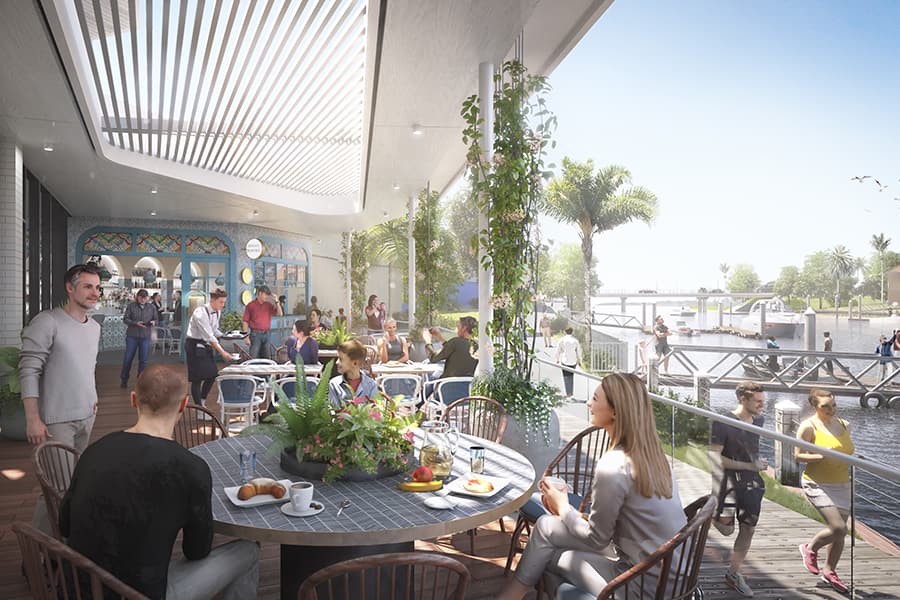 Kelley said the new casual dining precinct will be the perfect spot to enjoy a leisurely lunch, brunch or coffee with friends on the deck, during the week and on weekends. 
"Dining on the canal's edge with unbeatable views overlooking the water capitalises on Runaway Bay's unique location and aspect and this new precinct will be a convenient and picturesque meeting place for the local community," Kelley said. 
Runaway Bay is one of the only shopping centres in Australia where customers can arrive by boat with mooring available on the canal, and the new deck area will take full advantage of this.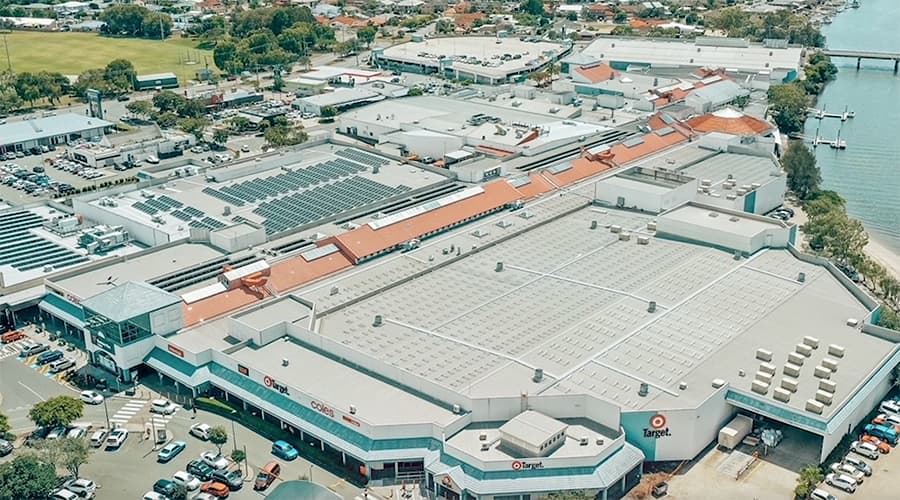 Centre Manager Sharon Gambrill said: "Our makeover is an exciting new chapter for Runaway Bay, and we can't wait to welcome locals and visitors when we progressively open the transformed Centre throughout 2021." 
The proposed works to the Centre will celebrate Queensland's coastal style with key design elements including soft timbers, oversized planters bursting with greenery and comfy lounge chairs to set the scene. 
Runaway Bay will also become more sustainable with a new 1.3MW solar energy system which will help power the centre with clean, renewable energy. 
Part of Vicinity Centres $75 million-dollar, industry-leading solar program, the new solar energy system will be installed on the roof of Runaway Bay and employ 20 local contractors to fit its 2,908 solar panels, generating enough energy to power 370 average Australian homes each year.