Mirvac Retail centres in Sydney and Brisbane are set to become members of community-based organisation 'Welcome Here' to focus staff and retailers on inclusion and diversity as they break out their rainbow celebrations, through fun and engaging Mardi Gras installations and activations.
Welcome Here, an offshoot of ACON – Australia's and NSW's leading LGBTIQ health organisation, was first founded in 1998. The project's aim, along with participating Mirvac centres, is to promote and create an environment that is visibly welcoming and inclusive of all people. Multiple centres have undertaken important steps to champion this safe space message by introducing rainbow 'Welcome Here' stickers at each of their entry points, along with having taken part in training programs which enhance understanding and inclusivity of the LGBTIQ community and provide practical advice and actions for promoting inclusive spaces.
Kelly Miller, General Manager, Retail at Mirvac said the Sydney Mardi Gras period was the perfect time to announce the partnership as the centres literally roll out the rainbow welcome, with family friendly activities being a central theme at their dynamic urban centres of Broadway Sydney, Tramsheds, East Village, MetCentre; and Toombul in Brisbane also joining the festivities.
Centres will feature rainbow escalators and decorations including a Giant M at the city MetCentre. Retailers are also getting onboard with rainbow juices and hot cross buns to rainbow manicures on offer. Miller said the program is designed to both celebrate with the LGBTQI community and to promote awareness and inclusion amongst the broader community.
"Mirvac has a longstanding dedication to supporting inclusivity and diversity in all aspects of our workplace; but the special place which our urban retail centres hold within each of their communities provides the perfect platform for us to take that commitment wider and celebrate with our LGBTQI communities. Our legacy is to contribute to a better, more liveable and connected community as part of our constant mantra to reimagine urban life. This partnership and celebration is exactly the way we can touch and enrich the lives of numerous Australians in our communities," Miller said.
To get shoppers into the party spirit, Broadway Sydney has curated a program of fun, fabulous and unique Mardi Gras events in collaboration with Trevor Ashley, one of Australia's most sought-after and successful LBGTQI performers. In a celebration of self-expression, insta-worthy installations will feature a neon sign shouting out 'EXPRESS YASSELF'.
Kicking off on 16 February with a stellar Fair Day extravaganza, multi-award-winning stand-up comedian Rhys Nicholson will deliver an exclusive opening sketch, plus LGBTQI DJs Victoria Anthony and Johnny Blue Boy will be spinning feel good tunes. Iconic Aussie queens including Pomara Fifth, Fran Giapanni, Ivy League and Vybe will be on hand to entertain shoppers throughout the day.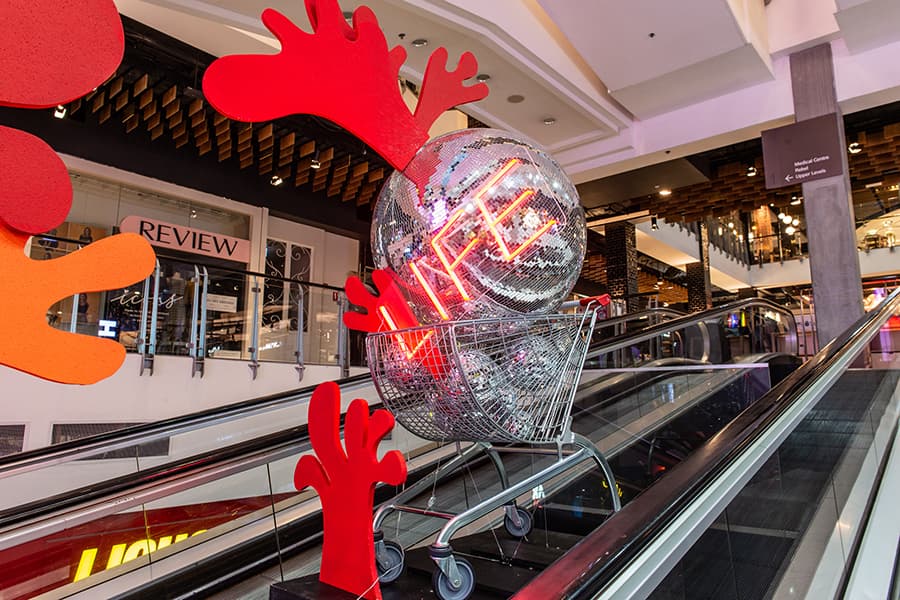 Speaking of diversity and inclusivity, Justine Saltmarsh, Centre Manager, Broadway Sydney says, "Being able to explore self-expression safely is important for the LGBTQI community. Shopping centres can be a safe haven, and Mirvac Retail centres, including Broadway Sydney recognise this. We are extremely proud to be involved in the project and look forward to welcoming shoppers to join in the centre's Mardi Gras celebrations."
As well as 'Welcome Here' decals on entry doors throughout the centre, a large floor decal will also be displayed at the main entrance to the centre on Bay Street.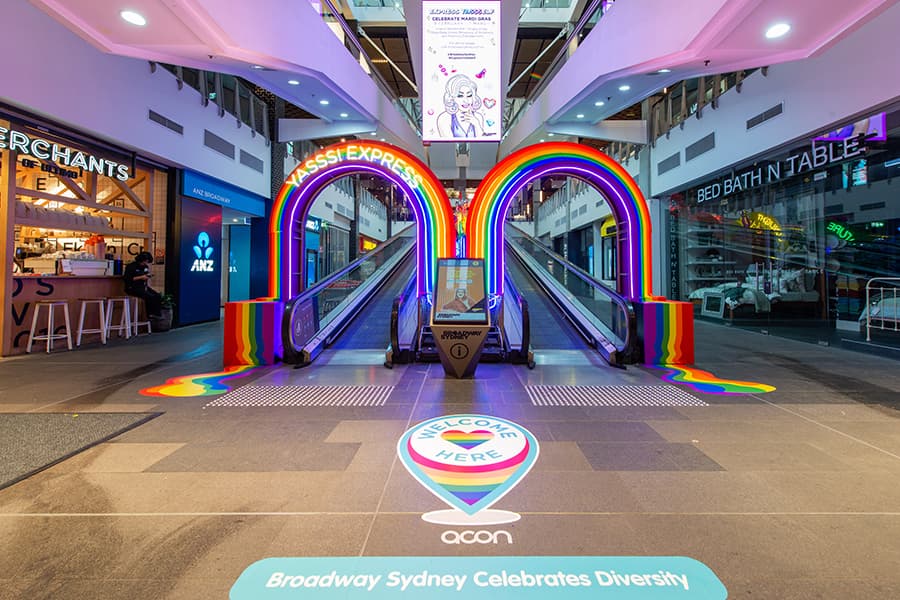 Shoppers will also experience a range of eye-catching Instagram-worthy installations, including a bespoke 'Yasss Express' rainbow arch at the Ground Floor travelators. A larger-than-life 20 metre ceiling installation on the Ground Floor will mix disco balls with fringing and streamers, and a stage area on Level Two with a giant love heart backdrop will feature a neon sign that says 'Express Yassself', for the perfect self-love selfie moment.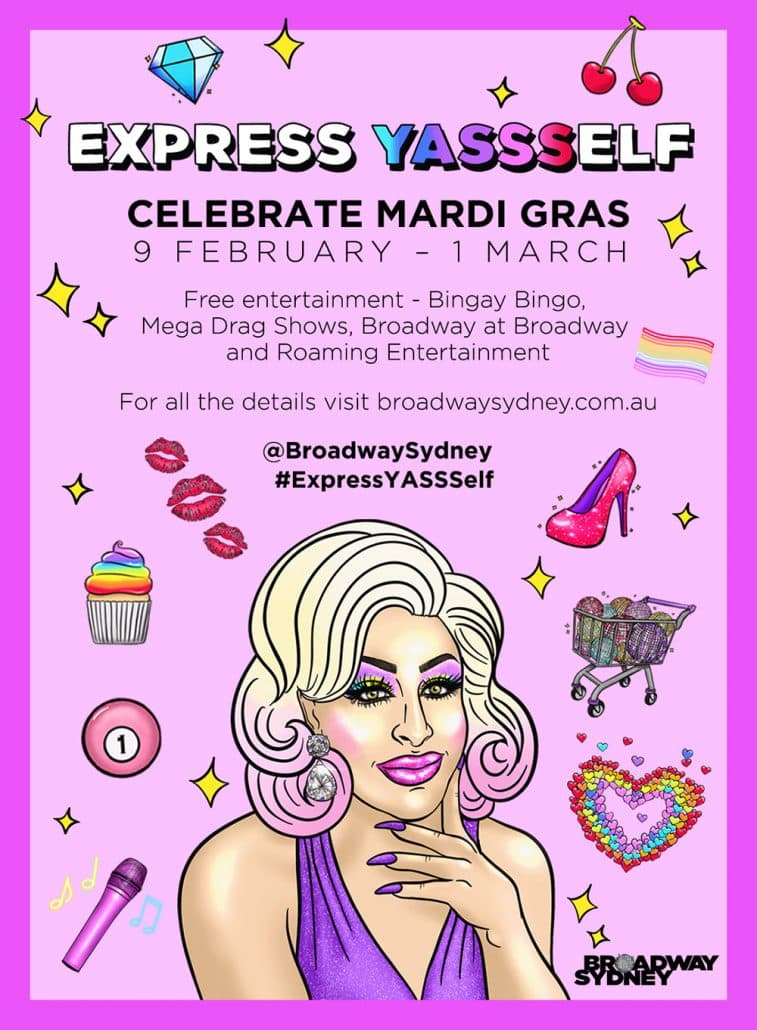 To celebrate Welcome Week, which coincides with the Mardi Gras festival, Broadway Sydney will offer students an exclusive $10 voucher to spend in centre, simply by attending one of the Mardi Gras events, shopping one of the centre's retailer student discounts or signing up for the $12 student parking offer.
Over at Tramsheds a floral take on the rainbow will cover the ceiling and a Welcome Arch and will also feature live music and a Glitter Bar. East Village is celebrating rainbow families with kids craft workshops complementing rainbow family photo booth, a disco lift that was the talk of the town last year and a Drag Queens dance party.
Toombul in Brisbane has billed it the season of love as celebrations for Valentine's Day and Mardi Gras are planned beneath a giant suspended neon love heart. The Welcome Here project will be a focus at entry points as the centre embraces instagrammable experiences.
Mardi Gras activities get underway from the 10 February and continue in most centres beyond Parade day on Saturday 29 February through to the 2 March.