This week, Victorian Premier, Daniel Andrews announced an easing of the State's restrictions allowing for an earlier reopening for 'non-essential' retailers for double vaccinated customers and staff.
From Friday, 29 October at 6pm, Victoria will move to the 80% vaccination settings outlined in its previous roadmap including the opening of non-essential retail for fully vaccinated customers and staff.
Andria Carniato, Regional General Manager Shopping Centres at Vicinity Centres said: "We're working with retailers to facilitate extended trading hours to midnight this Friday at Chadstone, Northland and Bayside. This is a unique opportunity for our customers and retailers to reconnect and enjoy all our centres have to offer. We're looking forward to welcoming everybody back and helping our retailers kick start their Spring trading."
More than 500 retailers are eager to swing open their doors on October 29 at Chadstone – The Fashion Capital. Melburnians will be welcomed back with a 6pm countdown on arrival to mark the occasion, while roving entertainment including a three-piece jazz band and a baby grand piano 'Warm Welcome Back' installation will offer visitors a chance to win a share of $2,000 in gift cards by snapping and sharing a picture in centre on Instagram.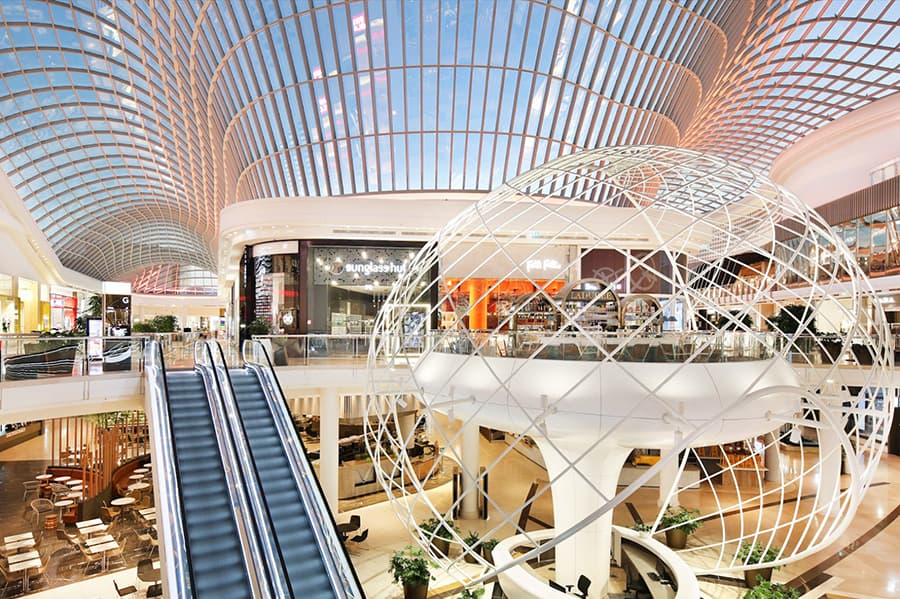 Chadstone shoppers will also return to the arrival of a number of new retailers and first-to-market pop-ups including one of Melbourne's leading premier cafes Au79, men's clothing label Academy Brand, luxury fashion house ACNE Studios, and lavish Swiss watchmaker Breitling set to open its door with more iconic brands due to arrive in 2022.
Throughout the pandemic, Chadstone visitors have returned eagerly post-lockdown with foot traffic reaching pre-COVID levels almost instantaneously.
Michael Whitehead, Regional General Manager – Chadstone said, "We expect to see the centre return to normal occupancy quite quickly and sales revert to pre-pandemic trends. We've seen a 20% increase in spend per visit throughout 2021 compared to 2019 which shows that customers are eager to shop particularly as we prepare for Black Friday Week and Christmas."
"We are excited to welcome visitors back to the centre and announce the arrival of a number of new retailers and first-to-market experiences as we continue to make Chadstone a place visitors can shop, dine and be entertained once more," continued Whitehead.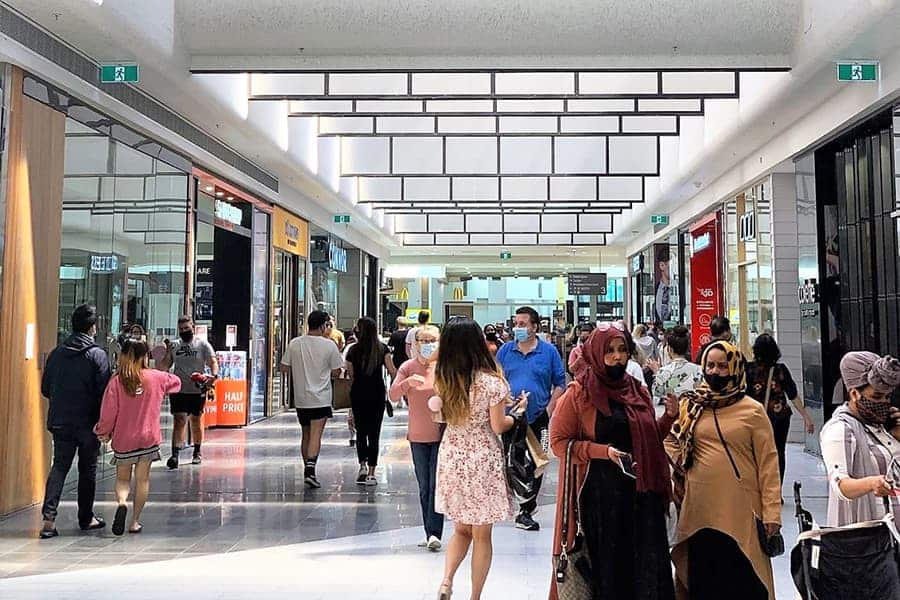 GPT's Highpoint Shopping Centre, is also preparing to welcome back shoppers. The centre is expecting eager shoppers to arrive before 6pm, counting down until retailers open their doors. The 450-store shopping centre will open its doors for general retail from 6pm on and remain open until midnight – catering for those eager to fill their shopping bags and enjoy the in-person bricks-and-mortar experience once again.
"We are thrilled to be opening Highpoint's doors on Friday with the extension of trading until midnight. The centre is ready and prepared to provide our loyal shoppers with an enjoyable, safe and sought-after experience as they return to Highpoint. There will be a very special feeling when you walk into Highpoint on Friday, as our retailers count down the minutes to re-opening and welcoming back customers," says Highpoint Regional Manager, Rachel Duggan.
Highpoint's major retailers will all open late including Myer, David Jones, Big W and Woolworths, along with mini majors and speciality stores Mecca, Zara, JD Sports, Cotton On, Platypus, JB HiFi and more.
Brand new centre retailers Calvin Klein, Dr Martens and Stylerunner will also open their doors for the first time on Friday from 6pm until late.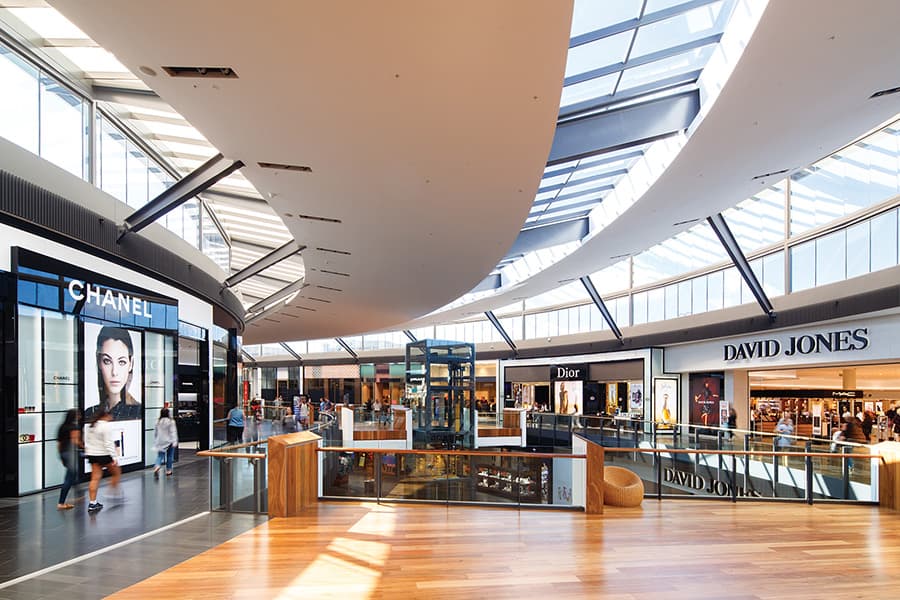 Melbourne's favourite laneway precincts will also celebrate retail re-openings with expanded dining offerings from this Friday 29 October.
Two of the CBD's most beloved laneway precincts – QV Melbourne and 80 Collins – are ready to welcome people back to the city for a summer like no other, following this week's easing of retail restrictions from the Victorian Government.
QV Melbourne is the city's laneway destination for shopping, dining and entertainment. Home to the CBD's largest Woolworths supermarket, as well as Big W, Dan Murphy's, Officeworks, Harvey Norman and Domayne, QV's diverse fashion and entertainment options are set to re-open with expanded seating on offer at dining and drinks venues.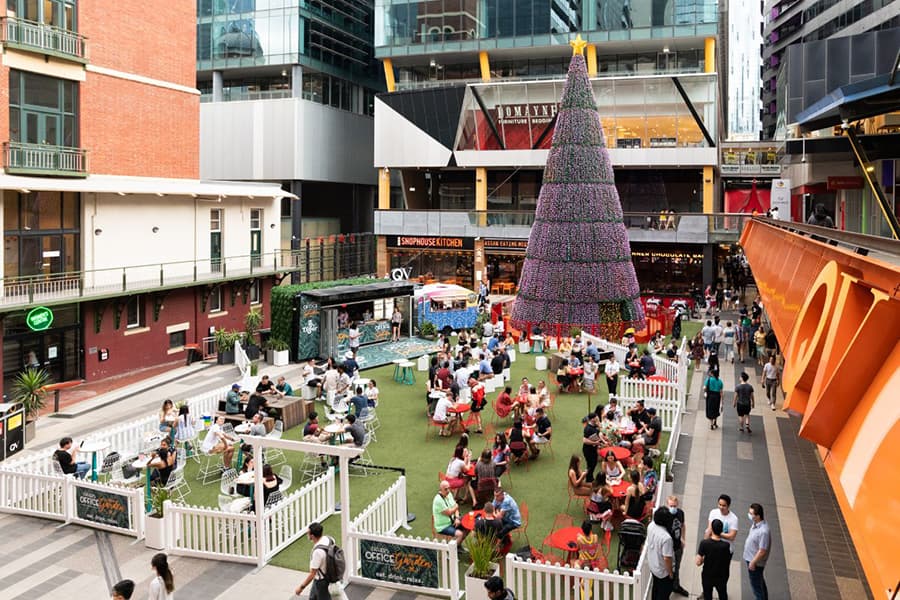 Visitors will discover different dining in the QV laneways, with distinct options showcasing some of Melbourne's most authentic Asian fare. Along the Artemis Lane restaurant precinct, contemporary Chinese food and drinks institution Old Beijing will re-open on Friday, joining already trading venues such as Thai Town, Sura Korean BBQ and Ippudo in welcoming back customers to re-experience dining in.
Along Swanston St, several of QV's biggest fashion stores will welcome back late-night CBD shopping, throwing open their doors from 6pm including Footlocker, Universal Store and Hype DC. Off-White and many other high-end fashion retailers including the much-loved Albert Coates Lane boutiques will re-open on Saturday 30 October.
QV Melbourne is working with retailers to program a summer in the city that makes everyday count. Special events, offers and entertainment will roll out, all the way to March. The summer program will launch on 8 November.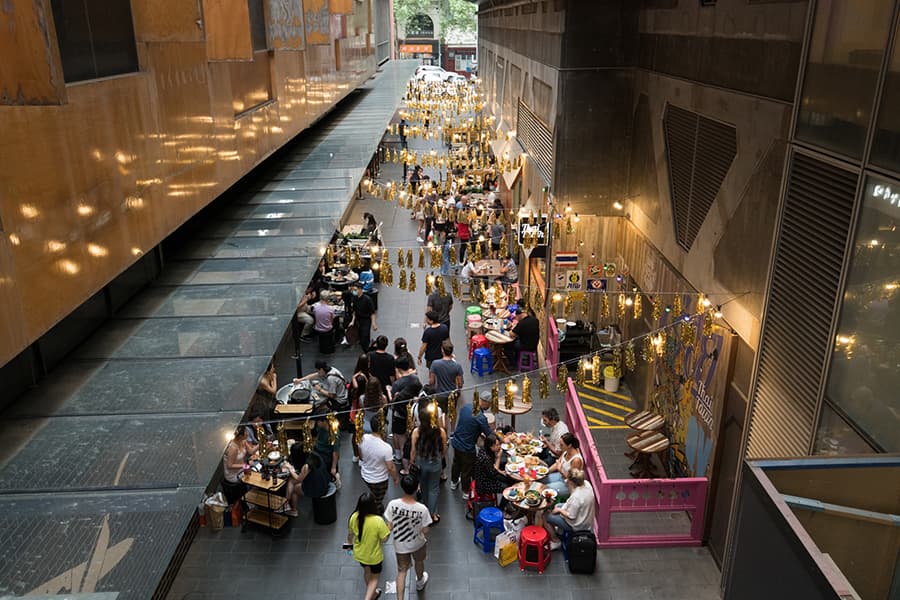 The 80 Collins precinct has reinvigorated the Paris end of Collins St, establishing itself as a new landmark for luxury retail and dining in the heart of the CBD. On 5 November, 80 Collins' newest resident will open its doors, Chris Lucas's Yakimono, further cementing the precinct's positioning as the city's premier dining and drinks destination. Lucas's Society will also reopen on 5 November, with reservations now open for both establishments.
Yakimono and Society join other 80 Collins tastemaker venues including Farmer's Daughters, Nick and Nora's and Handpicked Cellar Door to provide a full in-venue dining experience, just in time to celebrate the Cup Day long weekend. Melburnians and travellers who are seeking ultimate city escape can also check into Next Hotel Melbourne at 80 Collins, with bookings now open for stays from 5 November.
Across town, Galleria Melbourne retailers along Elizabeth St will commence re-opening, with Kathmandu scheduled to open on 30 October and Belles Hot Chicken now taking dine-in bookings for 5 November.
"We are thrilled to have reached this moment, where all our Melbourne precincts are reopening their doors. People are returning to the city in droves, while the much-anticipated opening of Yakimono is causing extra excitement at 80 Collins," says Dexus City Retail Centre Manager Arabella Richards.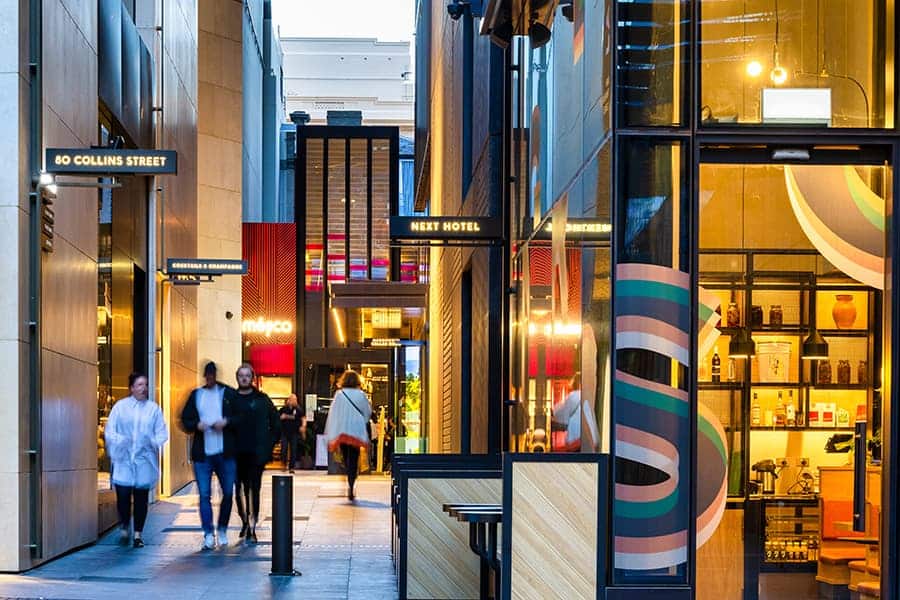 "QV Melbourne is going all out to welcome back our customers. Many of our retailers have programmed special offers and events, such as a Halloween Party at Hype DC on Friday 29 October and 30% off select items at Off-White on Saturday 30 October. It's all about fun, tactile and engaging experiences to enjoy with your favourite people, as our vibrant city celebrates its renaissance."
Customer health and safety will continue to be at the forefront across all retail precincts.
Capacity and density limits will be removed when 90% of the 12+ population is fully vaccinated, set to be in late November – which is a significant step towards a COVID-normal economy.