A legion of renowned Australian designers is set to join the new Karrinyup later this year as part of the $800 million development which AMP Capital is managing on behalf of UniSuper.
Slated to be one of Western Australia's largest collections of Australian designers under one roof, the carefully curated mix of new tenants will include the much-loved Scanlan Theodore, AJE, Viktoria & Woods, Morrison, Camilla, Sass & Bide, Assembly Label and RM Williams.
Assembly Label will be among a cohort of first-to-Perth fashion retailers making themselves at home at the new-look Karrinyup later this year. On completion, The Loop will include two levels of premium international and Australian fashion, home, beauty and lifestyle brands.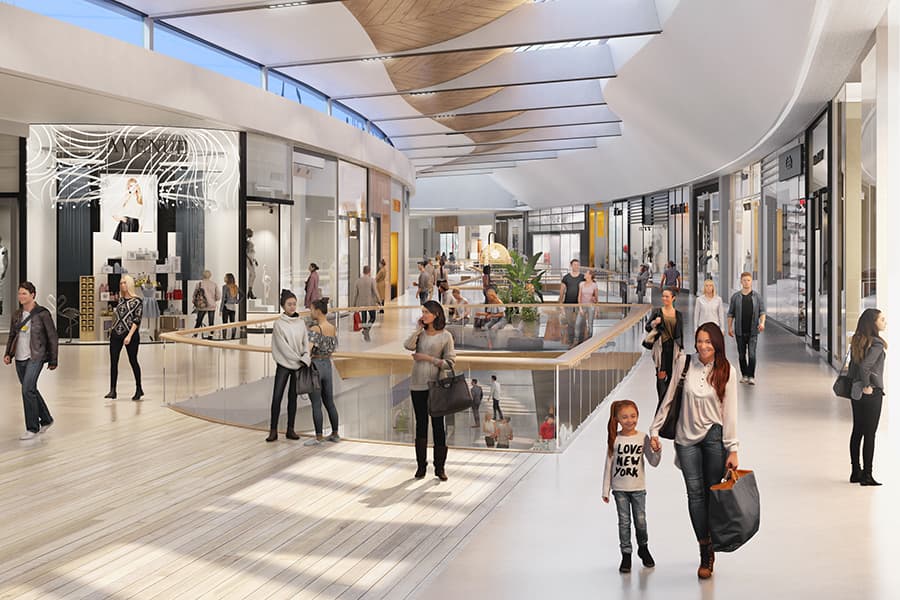 AMP Capital's Divisional Investment & Development Manager WA, Scott Nugent, said securing such a celebrated range of Australian designers was a major achievement for the centre and one that would set the tone for the fashion offering at the new-look Karrinyup.
"We're thrilled that some of Australia's favourite and most dynamic designers have embraced the opportunity to be a part of what is set to be Perth's leading fashion and lifestyle destination.
"On completion later this year, the new-look Karrinyup is set to be home to a curated blend of international heavy-weights such as Sephora and Zara alongside a string of high-quality fashion, lifestyle and food retailers.
"We know who our customers are, and they're looking for a retail experience they simply won't find anywhere else, so the curated blend of high-quality prestige retailers, combined with everyday convenience has been key to cementing Karrinyup as a retail destination of choice," said Nugent.
Karrinyup Shopping Centre has also welcomed H&M, UNIQLO and Mecca as part of the expanded fashion and beauty offering.
The $800 million development of Karrinyup Shopping Centre which commenced in November 2018, will see the centre almost double in size. Upon completion, Karrinyup will feature approximately 290 stores along with a brand-new entertainment and dining precinct.
The development is expected to boost the Western Australian economy and retail sector with the creation of approximately 2,500 jobs during construction and a further 2,500 new retail, support and management jobs once complete.
The leading Australian retailers including Scanlan Theodore, AJE, Viktoria & Woods, Morrison, Camilla, Sass & Bide, Assembly Label and RM Williams are set to open later this year in The Loop at Karrinyup.