Karrinyup is set to celebrate the opening of its brand-new Fresh Market and more than 60 new stores on July 29. This will be the first of a series of openings at Perth's leading fashion and lifestyle destination as the major $800 million development nears completion.
A new-look Woolworths will be revealed to customers this Thursday 10 June with a ribbon cutting ceremony at 7.30am. Karrinyup customers will notice an improved store layout with wider aisles and new signage for a better shopping experience.
Woolworths Karrinyup Store Manager Gordon Collins said: "Having been part of the Woolworths team for 26 years, I'm excited for the community to enjoy our new look store. The investment will make for a better shopping experience, plus some exciting firsts for Woolworths in WA, like freshly made flatbread in our new bakery and carvery with tender meats and delicious sides, ready for Lunch and Dinner.
"We're also excited to hire 15 new team members to our tight-knit team which is a great employment boost for the area. We appreciate customers' patience during the renewal construction and look forward to seeing you in store soon."
The Fresh Market will be a welcome addition for locals and gourmands alike as a bustling marketplace of fresh food and services to cater to daily needs, along with a selection of boutique purveyors and traditional artisan foods to explore.
AMP Capital's Divisional Investment and Development Manager in WA, Scott Nugent, said the new Fresh Market will offer customers both quality and extensive choice when it comes to purchasing their fresh produce, daily conveniences and sought-after artisanal products.
"The Fresh Market will see Coles and ALDI accompany Woolworths in a village-style marketplace, complete with 1,050 new convenient parking bays. With a unique range of West Australian brands, The Fresh Market will become your go-to for healthy food options and great produce," said Nugent.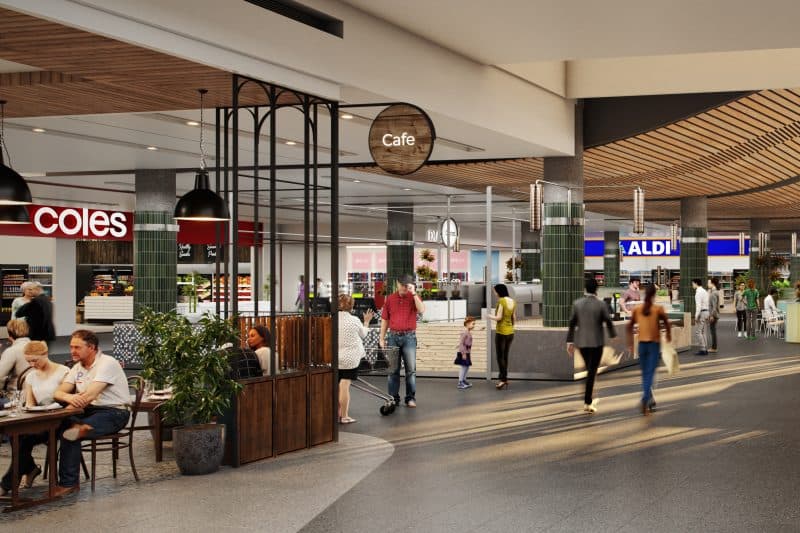 The ground level of The Loop will also open, providing an urban hub with sporting brands, streetwear and lifestyle retailers. Among the stores to expect will be Cotton On Mega, Rebel, Hype DC, Nike, adidas, Hurley, Boardriders and Platypus alongside a large format JB HiFi.
"We've seen the rise of athleisure and continued popularity streetwear in recent years, and this trend is expected to continue. The curated selection of brands and stores in The Loop respond to our customers' needs and the way we live our lives," said Nugent.
Last week, Karrinyup announced a legion of renowned Australian Designers set to join the mix later in the the year, while international heavyweight Sephora will also open its first WA store as part of level one of The Loop, joining the likes of Zara, H&M and UNIQLO.
The entertainment and dining precinct, The Café Terrace and The Loop are expected to open at Karrinyup by the end of the year in-line with the completion of the $800 million development.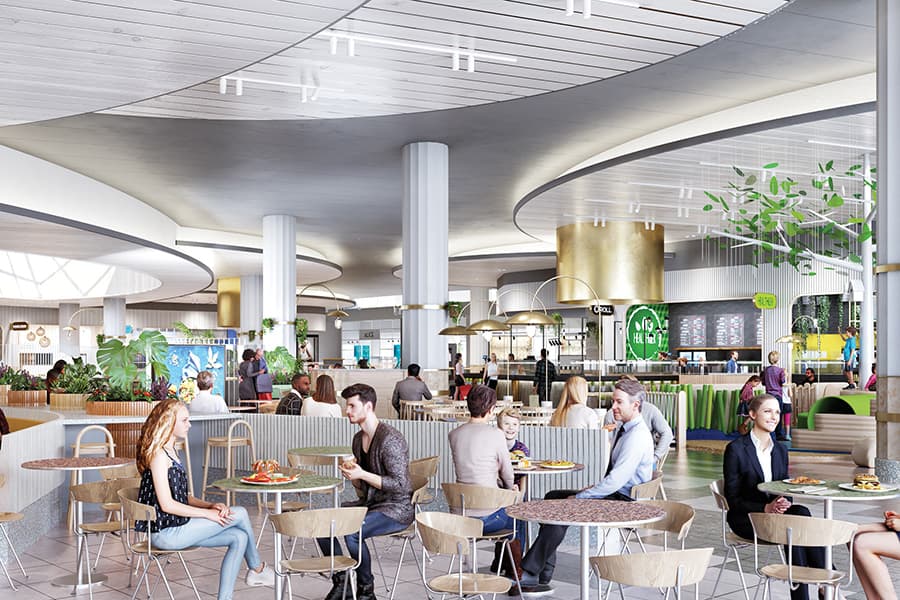 Managed by AMP Capital on behalf of UniSuper, the $800 million development of Karrinyup Shopping Centre commenced in late 2018 and will see the centre almost double in size, growing from 59,874m2 to 109,000m2. Once complete, the new-look Karrinyup will be one of Perth's leading fashion and lifestyle destinations, offering approximately 290 retailers.