Perth's first Sephora store, along with a huge line-up of hospitality venues, are set to launch this October at the new-look Karrinyup shopping centre. With more than 30 food and beverage establishments, the exciting new venues include some of Perth's most anticipated eateries by some of the state's leading publicans, chefs and hospitality operators.
The new Sephora store is set to open on 7 October, along with new hospitality venues at the dining precinct – The Café Terrace. New retailers will also be opening at fashion and lifestyle precinct The Loop, Level 1. Then from 28 October onwards, new dining and entertainment venues will open at The West Deck.
AMP Capital's Divisional Investment & Development Manager Scott Nugent said: "We are thrilled that Sephora will be opening Perth's first store at the new-look Karrinyup. We know our customers are looking for a retail experience they won't find anywhere else and welcoming Sephora has been key to cementing Karrinyup as a retail destination of choice."
Sephora Australia opened the doors of the country's first Flagship location on Sydney's iconic Pitt Street Mall in 2015. The Global beauty retailer has since expanded its network across New South Wales, Victoria, Queensland and South Australia, and welcomed Sephora New Zealand to the region. With 23 stores across Australia & New Zealand, there has been no more sought-after location than Perth, Western Australia.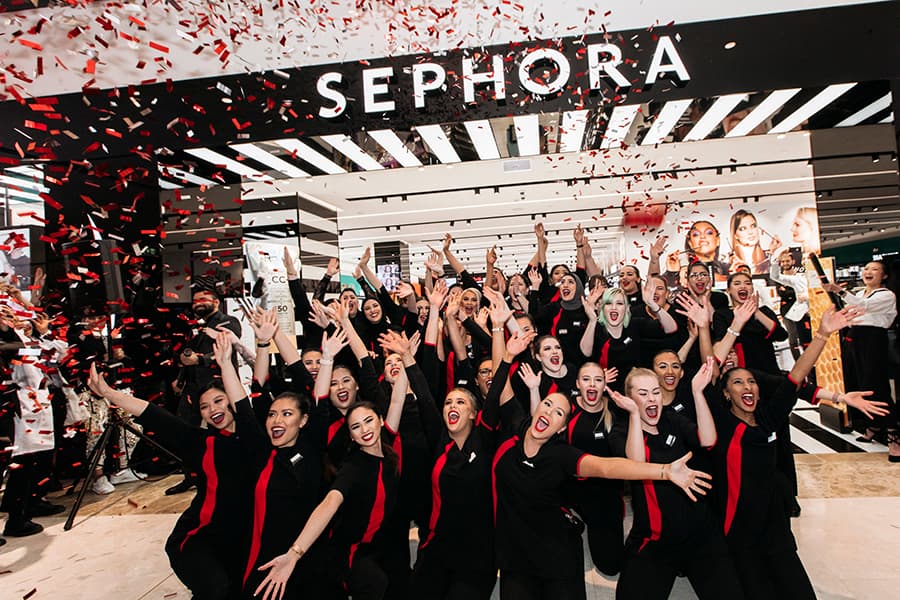 "This Sephora store opening has been years in the making, and by far our most requested location. Over the past six years we have been building up our beauty community in Perth, delivering the best brands and new launches via our e-commerce platform and searching for the perfect brick-and-mortar location, and this Karrinyup store is it. Until now our wonderful Perth clients have had to buy before they try, but not for much longer. We can't wait for them to experience life inside a Sephora store; for beauty services and self-discovery, for better brows and clean beauty, for the endless fun that is Sephora" said Beth Glancey, General Manager of Sephora Australia & New Zealand.
At The Café Terrace, there will be a host of local and international cuisine spanning the likes of Viet Hoa, Thuggs Burgers & Fried Chicken, Little Bites, The Cutting Board, Chaffic and Mad Mex. With its own internal kids play area and scenic views over Lake Gwelup and the Perth skyline, The Café Terrace will offer customers a place to recharge.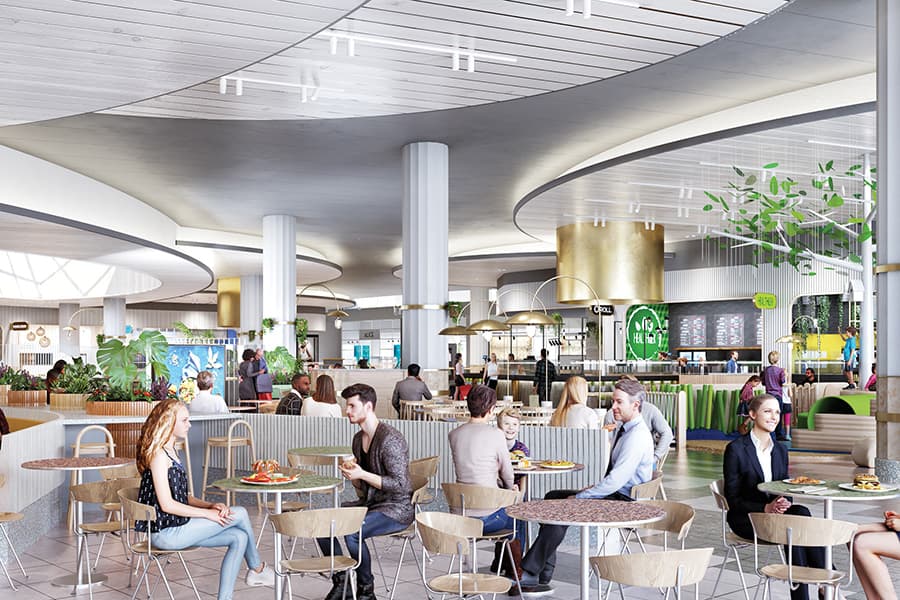 Nugent said that Karrinyup's leading mix of food and beverage operators reflects the evolution of shopping centres.
"The needs of customers have been changing for many years. Our customers have high expectations. They are looking for a unique destination where they can spend time with friends and family, whether its shopping for leading brands, dining at sophisticated venues, enjoying state-of-the-art entertainment, or simply having somewhere for the kids to play."
An assemblage of renowned international and Australian retailers, and first to WA brands will launch at the centre's The Loop, Level 1, spanning the likes of Sephora, Zara, Calvin Klein, polo Ralph Lauren, Tommy Hilfiger, Aje Athletica, Scanlan Theodore, Assembly Label, RM Williams, Coco Republic and Aesop.
"The new-look Karrinyup will be Perth's exclusive go-to hub for shopping, dining and leisure." said Nugent.
Outdoor entertainment and dining precinct; The West Deck, will deliver an exciting line-up of 18 new food and beverage venues.
Award-winning publican John Parker of The Standard, Halford, The Royal and fleur is set to launch his next bar and restaurant; Dandelion. Much-loved Melbourne and Perth based ice creamery Billy Van Creamy will open a new WA venue, while Three Pound Group of The Camfield, Stables Bar, The Reveley will launch new concept; Good Company.
The team behind Bar Lafeyette and W Churchill will open Laksarama, Vietnamese street food café Baguette Me Not will shift its base from Subiaco to Karrinyup, while Thai eatery Spice Market, express sushi train Super Tetsudo and cult Northbridge establishment Authentic Bites Dumpling House will all open second Perth venues.
The West Deck's food and beverage offering is in addition to its comprehensive entertainment options which include Archie Brothers Circus, Holey Moley, Strike Bowling. The venue will bring the latest and greatest amusement games and leading technology to Karrinyup. In addition to extensive open grass and external playground area, a new West Australian flagship HOYTS will launch bring the HOYTS Lux experience as well as The Lux Bar offering panoramic city to beach views.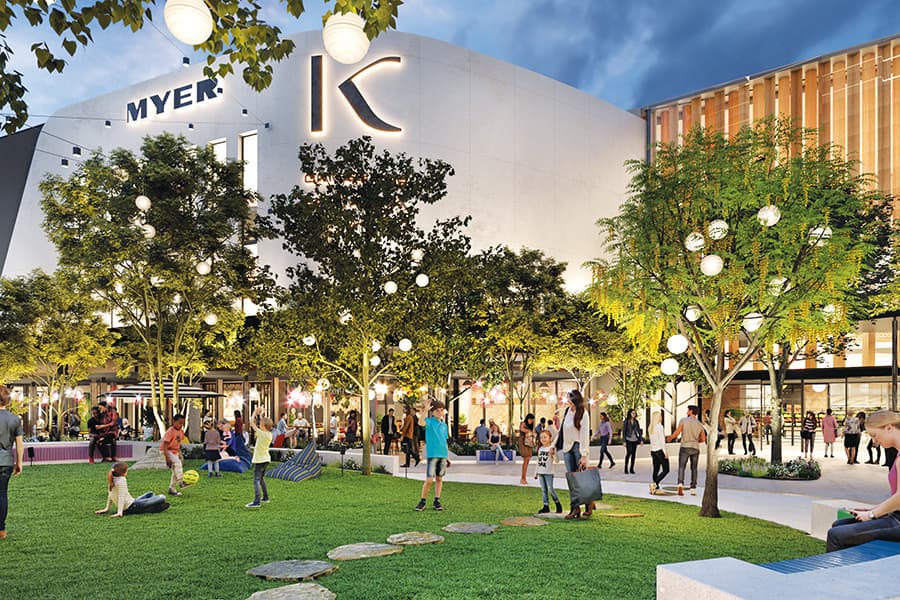 Karrinyup will also welcome a range of brand new, first-class services to complement the shopping experience spanning the likes of hands-free shopping, personal styling with Karrinyup's own stylists; Bridget Hudson, Liz Biggs, and Marcia Ball, valet services and car washing, and Book-your-Bay parking as well as electric vehicle charging stations. In July, the centre launched Perth's first Tesla Supercharger stations.
The launch of The West Deck, The Café Terrace and The Loop, Level 1, in October follows a series of events on 29 July which celebrated the opening of over 60 new sporting, streetwear and lifestyle retail stores at The Loop, Ground Level, and as part of the brand-new Fresh Market.
The $800 million development of Karrinyup, which AMP Capital is managing on behalf of UniSuper, has been Perth's largest commercial construction project since development began in November 2018. The centre has almost doubled in size, expanding from 59,874m2 to 109,000m2, bringing the total of number of stores and venues at the centre to 290.
Multiplex is the builder for the development, with JV Architects Hames Sharley and Taylor Robinson Chaney Broderick (TRCB).
The development has boosted the Western Australian economy and retail sector with the creation of approximately 2,500 jobs during construction with a further 2,500 new retail, support and management jobs expected once complete.