Shopper Media's latest Back to School Shopper Study reveals that half (50%) of all Australian shoppers are planning to purchase many back-to-school necessities from their local supermarkets. Karissa Fletcher, Head of Marketing at Shopper Media shares some interesting insights from the recent study of 955 parents aged 25+ with school aged children.
The Back to School Shopper Study indicates that shoppers remain financially cautious due to the economic impact of COVID-19, with 48% of shoppers nominating price as the key consideration when it comes to back-to-school purchases. This is followed by convenience (28%) and availability of products (23%), both of which were key purchasing drivers during the COVID-19 lockdown.
Throughout COVID-19, local shopping centres have remained important destinations for essential retail for Australian consumers, so it's not surprising that they're now turning to supermarkets for basic school stationery items, lunchboxes and food and drinks. But when it comes to clothing and footwear, school bags and technology, DDS outlets like Kmart, Big W and Target feature in the mix.
Leading the way is Kmart (36%), followed by Big W (34%) and Target (24%). Officeworks is at 16%, and buying directly from school ranks at 14%, with textbook and stationery distributor services like Campion further down the list. This reaffirms the importance of price as Kmart, Big W and Target all offer access to budget brands.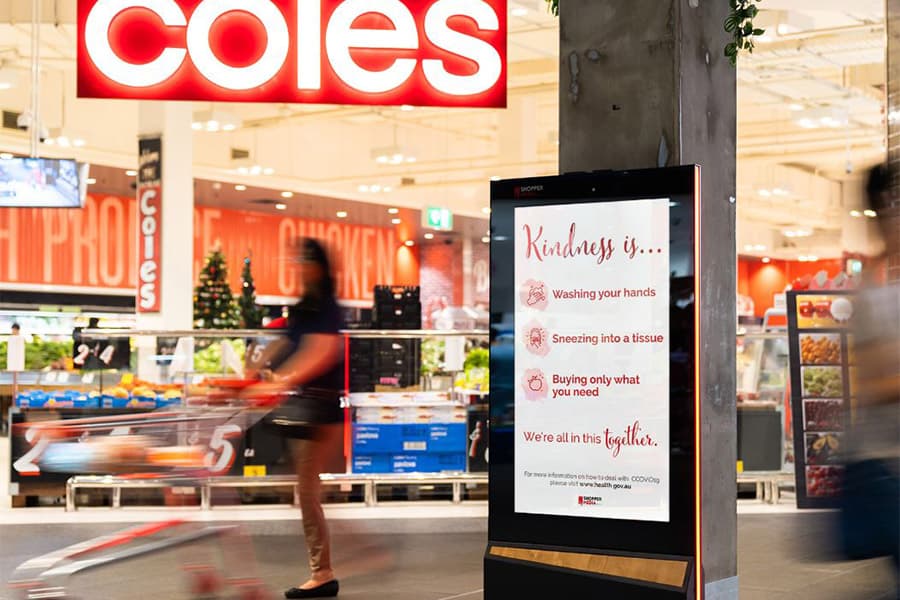 With the return to school on the horizon, so too is the challenge of making lunches for many Australian families. However, thanks to COVID-19, more Australians are set to pack homemade meals in lunchboxes. Australians are showing an increased desire to cook meals at home compared to pre-pandemic, with 46% creating meals from scratch.
School lunches are soon to be top of mind again, and even with the new-found love of home cooking, 35% of parents admit they will be looking for fresh inspiration and new ideas in the lead up to the return to school. 33% of Australian families say they work to a weekly lunchbox meal plan, while 22% have a repertoire of lunch ideas they alternate between to stave off lunch complaints from their children.
Tried-and-true lunchbox staples remain, with muesli bars, muffins or baked goods on the list for shoppers (47%), followed by homemade meals such as rice dishes and pasta (29%), sandwiches or wraps (24%) and fresh produce – fruit, salad, veg or eggs (23%) and diary snack or yoghurts (22%). Snacks like dips and crackers are on the list for 17% of shoppers, followed by chips, popcorn or pretzels at 14% and sweet treats, also at 14%.
With 41% of shoppers admitting they are heavily influenced by brands, and 37% admitting they alternate between generic and name brands, there is a genuine opportunity to remind shoppers of the benefits and emotional connection they have with a brand on their shopping journey. Retail out-of-home advertising is well placed to provide both a reminder and the opportunity to convert during the shopping journey.
COVID-19 has influenced the way we shop, with Australians taking a back-to basics and price sensitive approach, combined with convenience and ease of access. This means brands in our local shopping centres are presented with the opportunity to engage with Australian families' and stay on their shopping list throughout the school year.
Shopper Media Group boasts a portfolio of more than 375 shopping centres. Their market-leading technology and data ecosystem, coupled with our Shopper Study capability, allows us to survey shoppers in real time and better understand the behaviours and attitude of shoppers to help advertisers target parents of school-aged children and help build brand consideration during their visit to the local shopping centre.