One of Australia's largest retail destinations, Highpoint Shopping Centre in Melbourne's west, is preparing for a much-anticipated increase in foot traffic from eager Melburnian shoppers, now that the Victorian Government has eased retail restrictions.
Highpoint is ensuring health and safety is its primary focus for the new era in bricks-and-mortar shopping by implementing the following safety measures and new shopping experiences:
Extended trading hours: Customers will have more time to shop over peak times in November and December. Trading hours will increase from Friday 27 November (Black Friday), with the below to take place in November:
8am – 11pm, Friday 27 November
8am – 11pm, Saturday 28 November
9am – 7pm, Sunday 29 November
9am – 7pm, Monday 30 November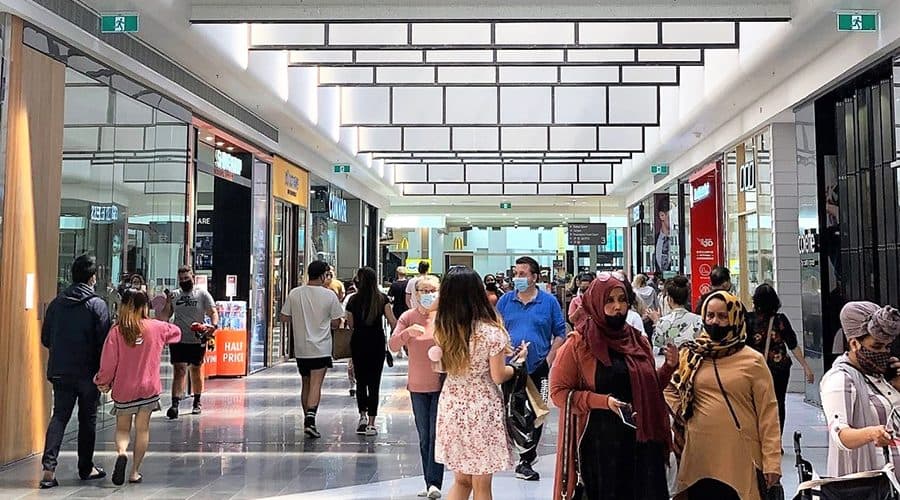 Highpoint will also be trading a total of 8.5 additional hours over November and December to provide customers with more time to shop.
Assisted queuing: Highpoint will assist its retailers in managing social distancing this festive season using Social Queue, an online booking tool. With 'store capacity' limits in place, Social Queue will allow customers to shop safely by booking in a time to visit a selection of Highpoint retailers.
Skyfii technology: Skyfii heat-mapping technology will be used by he Guest Services team to predict, monitor and respond to peak foot traffic periods in-centre to ensure social distancing, and increased cleaning in peak times. Customers that are registered on Highpoint's wi-fi will receive an SMS reminder upon entering the centre, with a link to COVID-safe shopping tips and hygiene measures in-centre as a reminder to wear a mask, sanitise and maintain social distancing. Other health and safety measures include: free hand sanitiser stations, increased surface cleaning during peak times, monthly centre surface fogging in high traffic areas and the implementation of COVID-safe marshals to assist visitors to shop safely.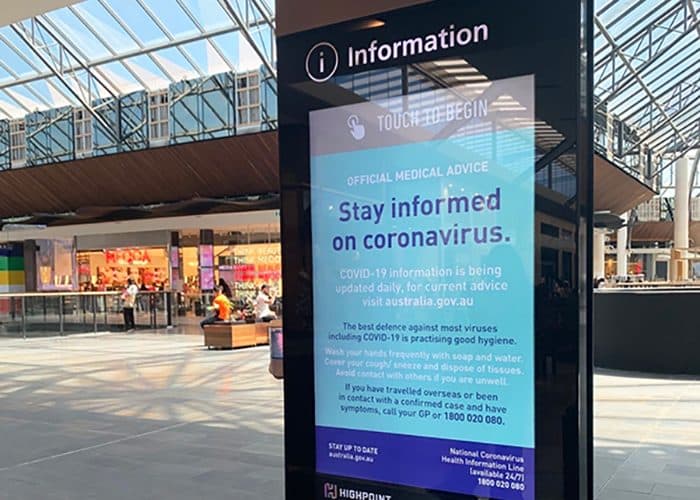 GPT Group, which owns Highpoint Shopping Centre, recently stated that while its shopping centres in Victoria remain impacted by restrictions, outside of Victoria trading conditions have improved with 97.4% of retail stores now open. Excluding assets located in Victoria, GPT announced that Combined Specialty sales for the quarter were up 0.8% on the prior corresponding period, while Total Centre Sales were down 4.3%, adding that signs of recovery were evident with several categories showing positive momentum, with solid sales growth in General Retail, Leisure and Fashion, Discount Department Stores and Supermarkets.
Meanwhile, foot traffic across GPT centres (excluding Victorian assets) in September was 91% of September 2019 levels. With restrictions recently eased in Victoria, GPT anticipates a strong rebound in foot traffic and sales across its shopping centres given the pent up demand, particularly in the lead up to the key sales periods of Black Friday and Christmas.
"It was encouraging to see retail activity rebound in our shopping centres that had reopened after COVID-19 restrictions were eased," said Bob Johnston, GPT Chief Executive Officer. The lead in to Christmas is extremely important for our retail partners and also the broader economy."