Funlab, Australia's leading Australian out-of-home entertainment business, is looking to double its footprint as the company sees strong demand for its industry-leading entertainment concepts. The company is currently seeking more than 40,000m2 of additional real estate space to support its rapid growth.
Funlab is an experience-led family of concepts that currently includes Strike Bowling, Holey Moley, Archie Brothers Cirque Electriq, B. Lucky & Sons, plus its newest brands, Juke's Karaoke and Red Herring Escape Rooms. These concepts combine entertainment experiences with high-quality and bespoke food and beverage offerings, tailored for each concept.
Funlab has a wide range of entertainment experiences that can be combined into entertainment precincts to provide multi-proposition offerings. These new high-quality precincts, offering premium unique experiences with instagrammable designs, appeal to a greater range of consumers and are taking market share from traditional entertainment centres and food and beverage players.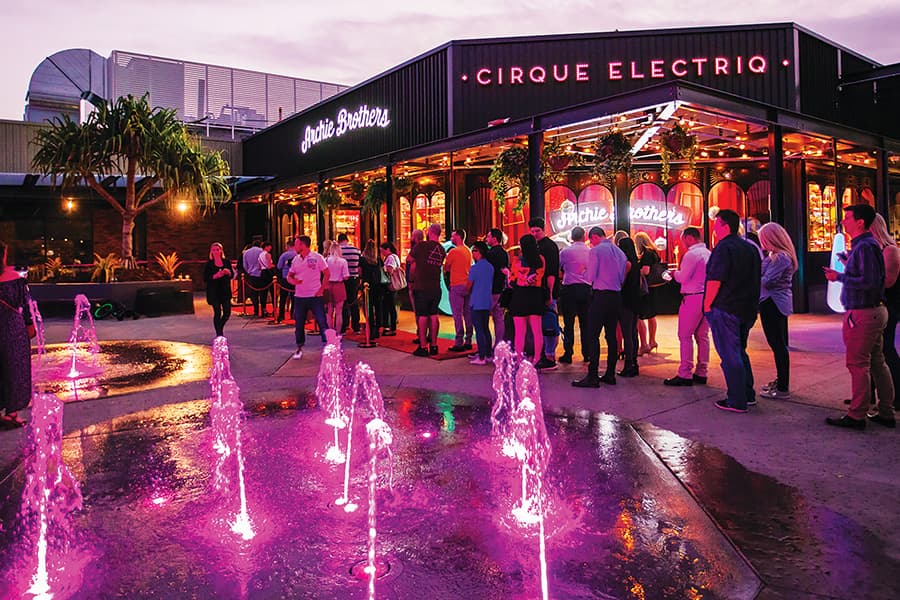 Funlab was recently acquired by global private equity firm TPG Capital, which has partnered with the company to help it achieve its growth ambitions.
Michael Schrieber, CEO of Funlab said: "As the shift to online retail continues to accelerate, traditional retailers are shrinking their bricks-and-mortar requirements. This trend is fuelling demand for consume-on-site experiences and we see an exciting opportunity to capitalise on this growth. This could take the form of bringing our experiences to Entertainment and Leisure Precincts (ELPs) or strip and stand-alone destinations.
"We know that Funlab can play a huge role in these new developments, with Funlab brands driving customer demand for exciting and engaging fun experiences. Our brands are not only destinations in their own right but can also deliver repeat visitation across a variety of demographics."
As traditional retailers reduce their footprint, Funlab appeals to landlords because of its ability to generate strong, consistent foot traffic at all hours of the day by offering experience-led propositions.
Upcoming developments at Forrest Chase and Karrinyup showcase this exciting new precinct-based direction. Forrest Chase will see Strike Bowling and B.Lucky & Sons co-locate under the same roof for the first time. Karrinyup will house Archie Brothers Cirque Electriq, Strike Bowling and a Holey Moley Golf Club in a combined offering that appeals to a broad demographic of consumers.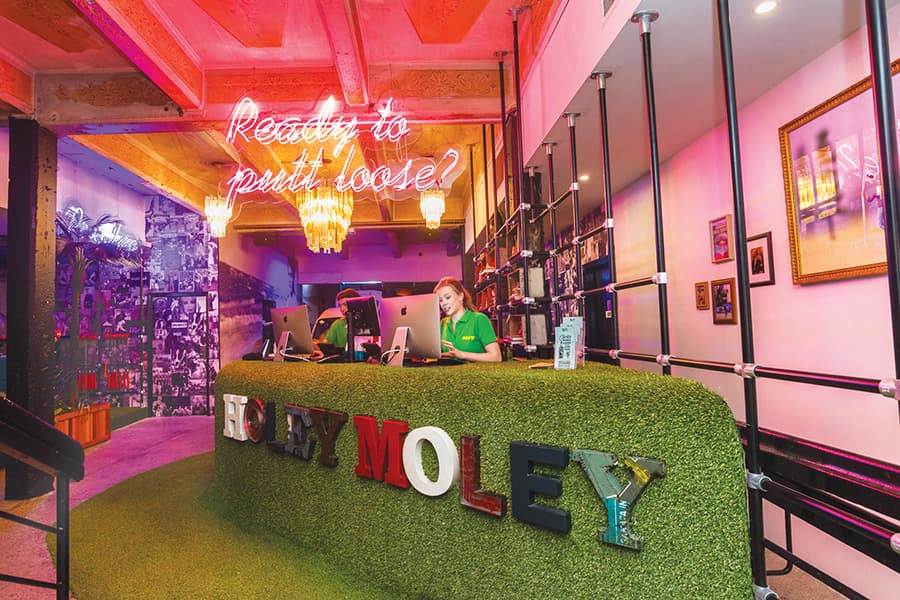 Schrieber added: "Co-locating established destination brands has an amplifying effect on visitations and spend. We see Funlab's ability to deliver these precincts will provide solutions for large format spaces that are coming back to market and bring us a strong pipeline of opportunities.
"Alongside our new private equity partners, TPG Capital, we're excited to look to at least double our foot-print by at least 40,000m2 across our brands in a variety of exciting locations both nationally and internationally."
Funlab currently hosts millions of customers a year at its 37 locations in Australia, New Zealand and Singapore. Since 2016, the company has more than trebled revenue, with the majority of this growth being driven by new concepts Holey Moley and Archie Brothers, which have proved popular with corporates, young families and Millennials alike.
Recent research shows that two-thirds of respondents prefer experiences to products. This is particularly true of the Millennial and Gen Z cohort, whom show a preference for spending on experiences over possessions and are more likely to visit venues for an experiential offering.
Funlab believes it is uniquely positioned to help landlords make their centres relevant amid a changing retail landscape, and to support growth in customers across all age groups coming to its centres. Importantly, unlike other traditional retailers or entertainment providers, Funlab drives consistent footfall throughout the day and late into the evening, given the broad appeal of its concepts to all ages.