Anaconda, Officeworks and McDonald's have been confirmed as the new major tenants in Stage 2 of the award-winning shopping, dining and entertainment destination, Eastern Creek Quarter (ECQ). Frasers Property Australia anticipates launching the large format retail and showroom precinct by early 2022.
Tim Moore, General Manager Retail Leasing, Frasers Property Australia says the high calibre of the new retailers at ECQ highlights the opportunity on offer.
"We're pleased to be welcoming Anaconda, Officeworks and McDonald's to Eastern Creek Quarter soon. These well-known, market-leading brands provide a glimpse of what's planned for the new large format retail and showroom precinct," Moore says.
"To complement these fantastic retailers, we are on the lookout for homewares, electrical goods, automotive, recreational, outdoor, pet and baby goods operators. There are also potential opportunities for indoor children's recreation centres and swim schools.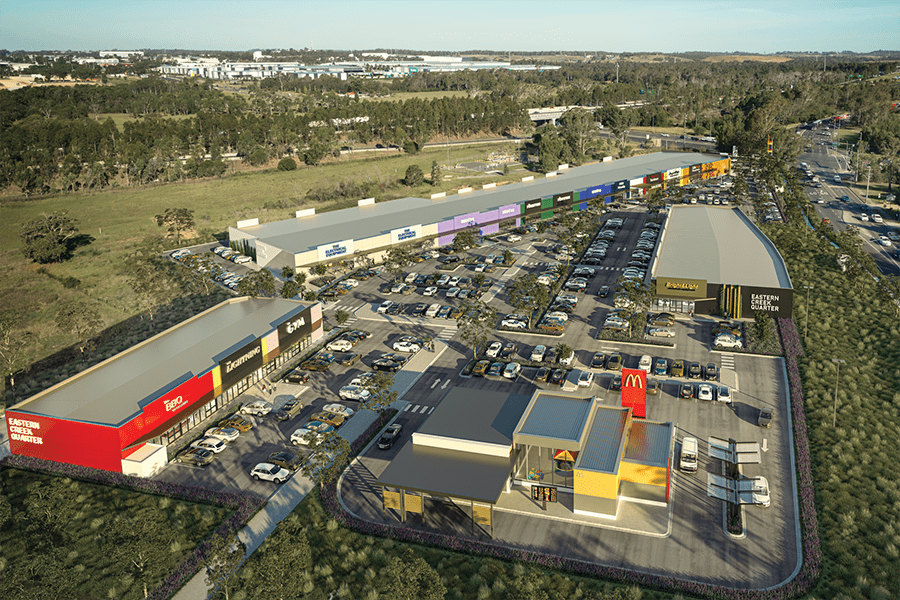 "Eastern Creek Quarter already stands alone in the western Sydney retail landscape for its dining choices and entertainment focus. These points of difference will be complemented by the new large format precinct coming soon.
"The location benefits from convenient accessibility and very high exposure, with 11.2 million vehicles travelling along the Great Western Highway annually, and the population in the main trade area is undergoing significant growth.
"It adds up to a unique opportunity for quality retailers interested in establishing a presence in a centre that's convenient to access, beautiful in appearance, comfortable to visit and already a fixture in a diverse and growing local community," Moore says.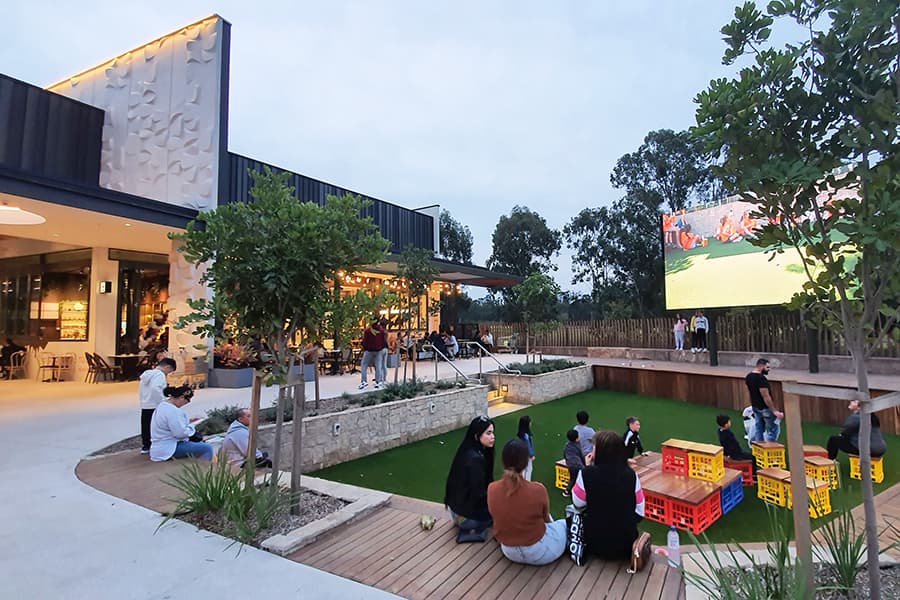 Leading outdoor adventure and sporting goods retailer Anaconda has committed to a new 1,900m2 tenancy at ECQ as part of its national expansion plans. The new store will complement the existing Anaconda network in western Sydney which includes stores at Marsden Park, Lidcombe and Penrith.
Joining Anaconda soon at ECQ is a new, full-line 1,700m2 Officeworks store, to serve the growing local residential and business community in Eastern Creek and its surrounds.
Finally, McDonald's plans to open a restaurant and drive-thru outlet on a separate site integrated with ECQ Stage 2, which is subject to council approval.
ECQ Stage 2 will comprise approximately 11,300m2 of large format retail space featuring up to 20 stores ranging in size from 200m2 to 2,000m2. It will also deliver an additional 340 on-grade parking spaces.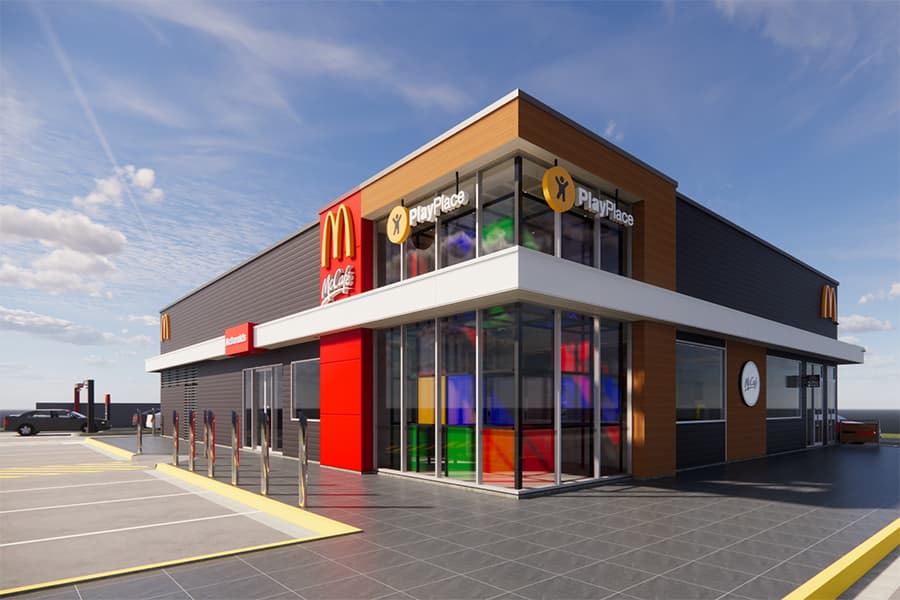 A 5 Star Green Star Design & As Built rating is being targeted for Stage 2, in keeping with the centre's sustainable identity, with plans for a major 400kW solar system to generate energy for use in the precinct. 
Large format retail leasing specialist Retail Projex has been appointed to coordinate the leasing campaign for ECQ Stage 2. 
According to LocationIQ, the trade area for ECQ is forecast to spend around $13.1 billion in 2019, a number anticipated to grow to $23.6 billion by 2036. The area is categorised by younger, larger than average families with household income levels around 20% higher than the Australian benchmark of around $98,500. 
ECQ will serve a large and growing catchment. It is within a 15-minute drive for 330,000 people and a 30-minute drive for 1.2 million people. 
"The new precinct is a prime opportunity for large format retailers and showrooms who want to be part of a centre which has set a new benchmark in entertainment, dining, sustainability and convenience for western Sydney," Moore says.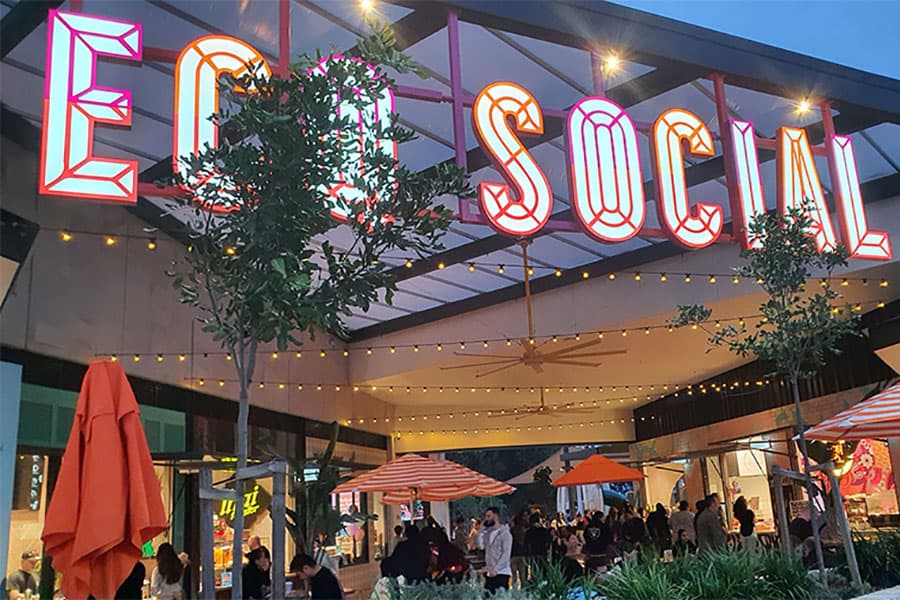 With a full-line Woolworths supermarket, Stage 1 of ECQ houses a mix of local concepts, quality brands and the unique ECQ Social precinct, with its covered and alfresco seating, outdoor deck, kids play area and large format outdoor digital screen. 
Stage 1 of ECQ has been awarded a 6 Star Green Star Design & As Built rating by the Green Building Council of Australia and features 1MW of solar panels, a 200kL onsite rainwater tank, extensive landscaping and trees in the external carpark area, and bicycle parking facilities, making it a world leader in sustainability.