Dexus (ASX:DXS) has announced its 2020 annual results – the group's net profit after tax was $983.0 million, down 23.3% on the prior year. This movement was primarily driven by net revaluation gains of investment properties of $612.4 million, which were $160.7 million lower than FY19. Rent collections for the Dexus portfolio were strong at 98% in FY20, with 92% collected in the fourth quarter of FY20. 
Dexus Chief Executive Officer, Darren Steinberg said: "Our ability to act quickly and decisively on both opportunities and challenges has been a contributing factor to our continued success. Our response to the challenging operating environment caused by the onset of the COVID-19 pandemic, together with how we were placed going into the crisis, positions us well for the recovery. 
 "In recent years we have actively undertaken initiatives to improve asset quality and portfolio diversification, while maintaining a strong balance sheet. Through transactions, developments and favourable asset valuations we achieved growth in funds under management, consistent with our focus on leadership in office and being a wholesale partner of choice. We increased the group's exposure to the industrial and healthcare property sectors alongside our third party capital partners, further diversifying our position across these growing sectors. We have also invested in property technology initiatives and enhanced our product offering, working proactively with our customers to provide workspace solutions that enable additional flexibility and a seamless experience.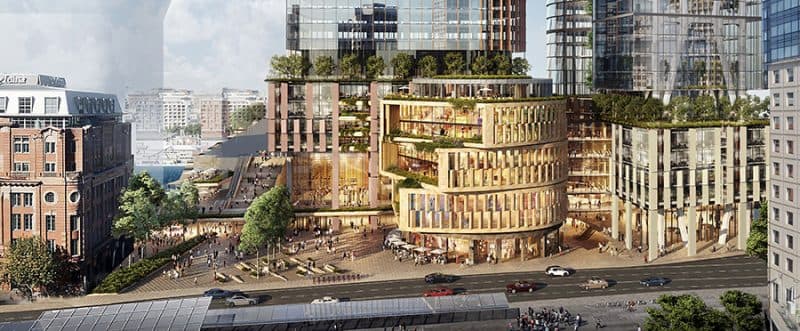 "When the pandemic took hold in late March 2020, our number one priority was to ensure the health, safety and wellbeing of the people in our buildings. With government restrictions implemented across our key markets, we kept our buildings operational to enable business continuity for the essential services of our customers. We actively supported the viability of our small business customers most affected by the crisis through the provision of rent relief, consistent with the Code of Conduct. These actions have impacted our financial result for the year which, until the last quarter, was tracking ahead of expectations. In response to the uncertain environment, we implemented cost reduction initiatives and secured additional debt facilities. We also withdrew our FY20 guidance until there was further certainty on cash flow, and in early June 2020 announced revised guidance for a distribution consistent with FY19, which we have delivered on." said Steinberg. 
During the year, Dexus completed $1.1 billion of developments across the group including 240 St Georges Terrace, Perth, The Annex at 12 Creek Street, Brisbane and 80 Collins Street, Melbourne where significant leasing was achieved. In addition, three city retail projects, four specialised industrial facilities and HWPF's new Calvary Adelaide Hospital were also completed.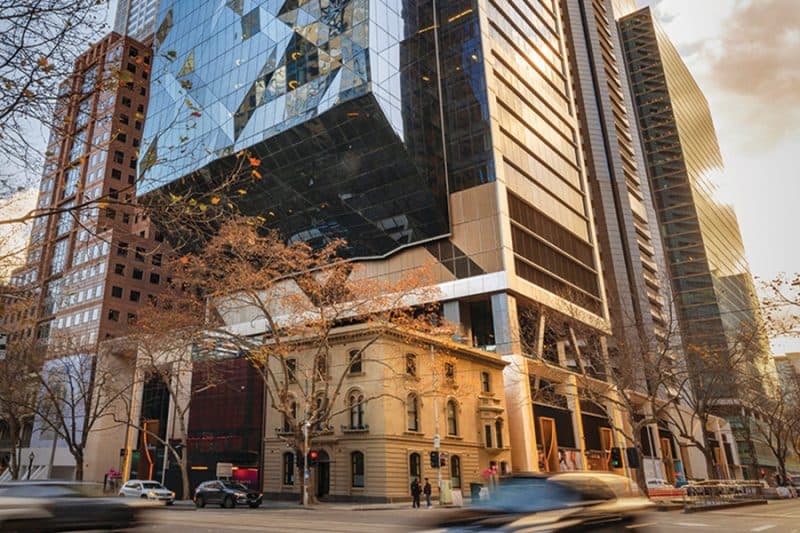 Dexus's group development pipeline now stands at a cost of $10.6 billion, of which $5.4 billion sits within the Dexus portfolio and $5.2 billion within third party funds. Dexus has only circa $180 million remaining to spend on its committed development projects until the end of FY22. 
Construction continues at the $84 million Richlands project in Queensland and the $150 million South Granville project in NSW, both industrial development projects held within DALT. Construction also progressed at three other industrial properties, taking the total committed group industrial pipeline to over 270,000m2. 
Chief Investment Officer, Ross Du Vernet said: "We've made significant progress across our city shaping developments at Central Place Sydney, 60 Collins Street in Melbourne and Waterfront Brisbane. In the current uncertain environment, our risk is reduced by the fact that these assets are currently income producing and the majority are owned in partnership with our third party capital partners, allowing us to progress planning to enhance the optionality of these developments."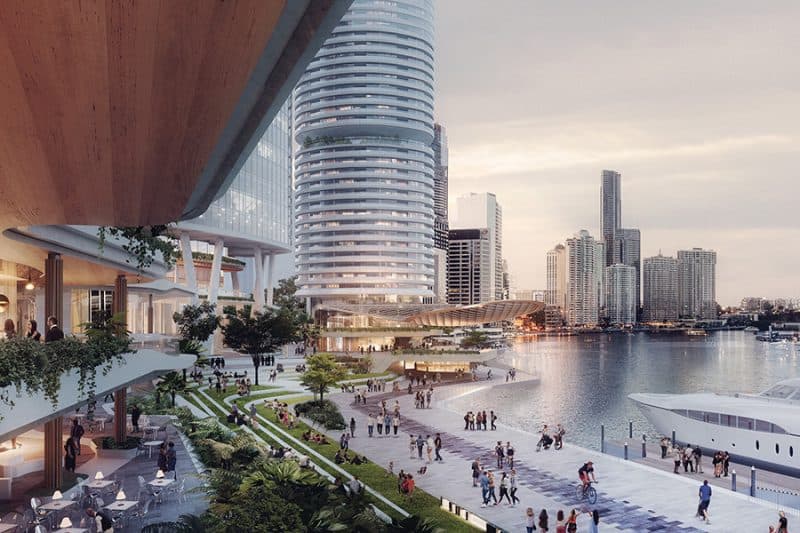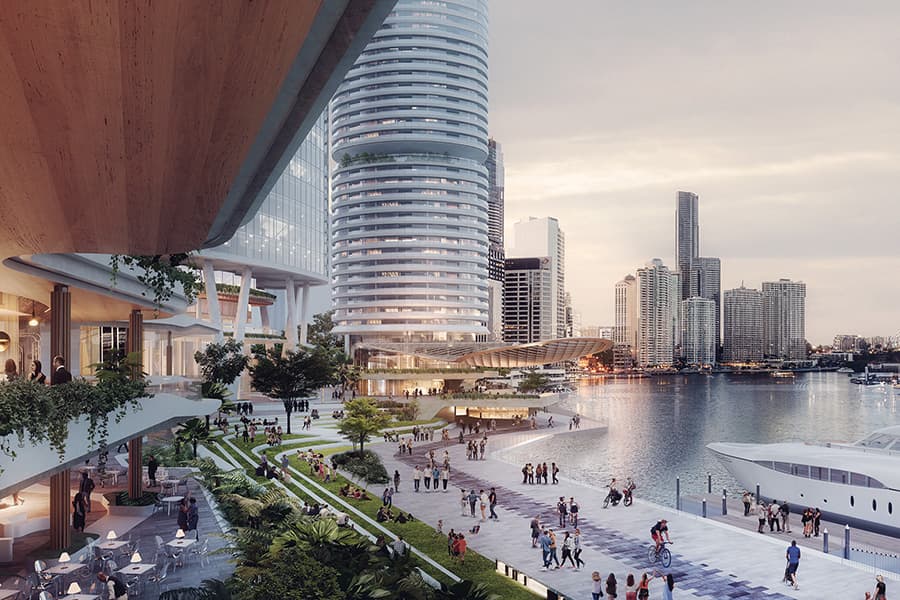 Dexus had an active year of transactions, undertaking $1.2 billion of acquisitions and $1.0 billion of divestments across the group, recycling capital to strengthen Dexus's balance sheet and enhance flexibility. Dexus divested two assets at pricing in line with their prior book value, including Garema Court 140-180 City Walk, Canberra and 45 Clarence Street, Sydney which is subject to FIRB approval. In addition, Dexus made a number of smaller acquisitions and post 30 June 2020, settled on the divestment of Finlay Crisp Centre in Canberra. 
During the year, Dexus leased 88,467m2 of office space across 207 transactions as well as 26,403m2 of space across office developments, locking in future income streams. 
Darren Steinberg said: "Dexus is well positioned, with a track record of delivering on strategy, a stable and experienced management team, a quality property portfolio with a diversified customer base, and a strong balance sheet. 
"In recent years we have demonstrated our ability to capitalise on opportunities while also preparing for periods of uncertainty. We have improved our portfolio composition through the acquisition of quality properties with solid fundamentals to drive long-term returns, while taking advantage of the good years to recycle properties in non-core locations. 
"Our substantial city-shaping development pipeline comprises projects that will deliver long-term value beyond the recovery period, while our diversified funds management business is performing and continues to attract interest from new capital. 
"Our team's knowledge, expertise and ability to innovate, combined with our investments in technology and workspace consulting, will help us position for the recovery." he said.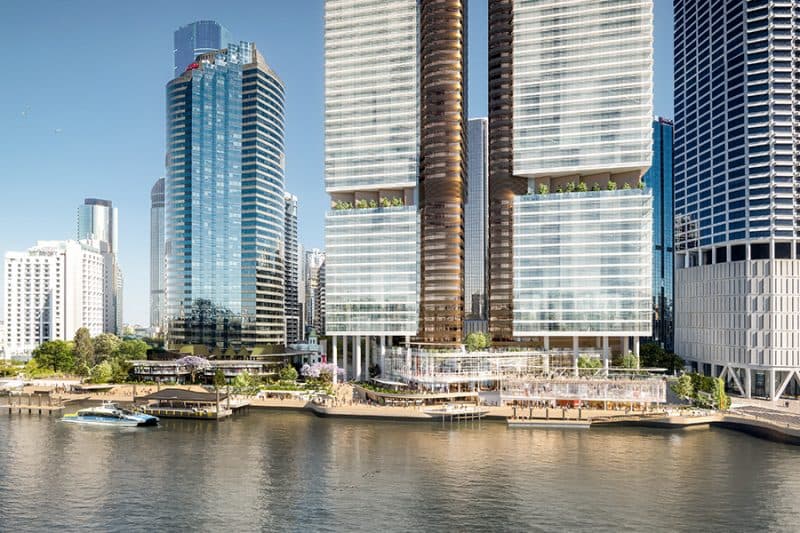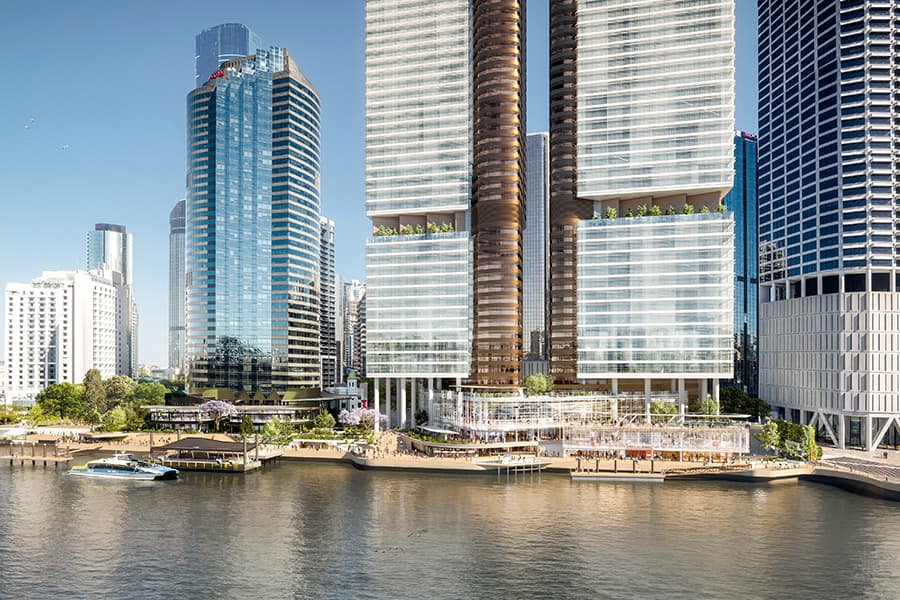 The impact of the Australian drought and bushfire crisis that dominated the summer of 2019-20 increased investor focus on the resilience of Dexus's properties to climate change. 
This year Dexus progressed its net zero emissions by 2030 goal by improving energy and water efficiency, delivering its 2020 NABERS Energy and Water targets, and expanding the adoption of renewable energy sources, including the rollout of solar projects across properties in Queensland and New South Wales. 
Dexus gained global recognition for its commitment to its net zero goal, enhancing sustainability disclosure and its ongoing focus on portfolio resilience, achieving industry leadership in the Dow Jones Sustainability Indices (DJSI) and a position on the CDP Climate Change A List. 
Dexus was again recognised by the Workplace Gender Equality Agency (WGEA) for its active commitment to and progress towards gender equality across its workplace – being awarded an Employer of Choice for Gender Equality (EOCGE) citation for 2019-20.