Unit-holders have approved the merger of Dexus Wholesale Property Fund (DWPF or 'the Fund') with AMP Capital Diversified Property Fund (ADPF) following meetings that were held to vote on the merger proposal. 
ADPF is currently a circa $5.4 billion high-quality diversified property fund that invests in the office, retail and industrial sectors. The overall sector allocation and portfolio quality is comparable to the DWPF portfolio. Its Responsible Entity, AMP Capital Funds Management Limited, received the unsolicited merger proposal from DWPF last year, and established an independent board committee (IBC) to assess the proposal.
The portfolio includes investments in assets such as Quay Quarter Tower, Sydney (50% interest) which is currently under construction, 309-321 Kent Street, Sydney (50% interest, with remaining 50% co-owned by Dexus), Westfield Booragoon Shopping Centre, Perth (50% interest) and Westfield Warringah Mall, Brookvale, Sydney (25% interest) along with a diversified portfolio of industrial assets. 
ADPF also includes minority investments in two other AMP Capital managed wholesale funds; the AMP Capital Wholesale Office Fund (AWOF) and the AMP Capital Shopping Centre Fund (ASCF). 
"We are pleased that both sets of unit-holders have signalled their confidence in our abilities through their support of the merger proposal and welcome the ADPF unit-holders on to our platform," said Darren Steinberg, Dexus CEO. "We will continue to execute on the Fund's investment strategy as we integrate the ADPF assets to drive performance and deliver further economies of scale from a management, procurement and leasing perspective."
The merger will expand Dexus's funds management business, further diversifying DWPF's portfolio and investor base while solidifying the Fund's position as a globally significant diversified real estate wholesale fund.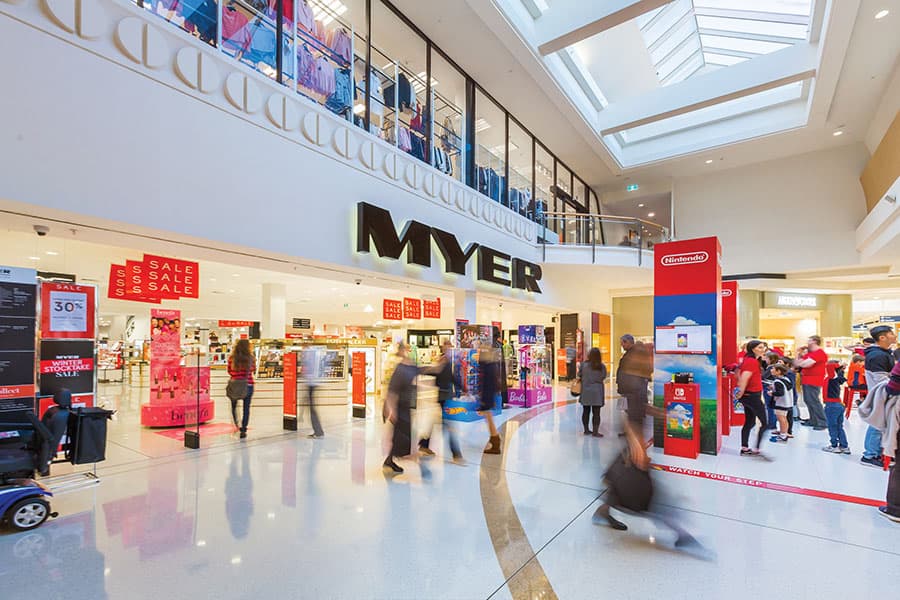 AMP Capital also provided an alternative proposal for consideration by ADPF unit-holders, however the IBC recommended the DWPF proposal.
Kylie O'Connor, AMP Capital's Head of Real Estate commented: "While AMP Capital submitted a compelling alternate proposal with significant capital support, we respect our investors' decision to seek the scale that the merged fund will provide.
"I am immensely proud of what AMP Capital has achieved with ADPF. First and foremost, we have always focused on delivering outstanding investment performance for unit-holders, and ADPF's market leading position is testament to this.
"AMP Capital has a long history of managing both single sector and diversified property funds for institutional and direct investors, as well as separate mandates, across the risk spectrum. Real estate remains an integral part of AMP Capital's Private Markets business, which is about to embark on a separation from AMP Limited. The team is focused on continuing to provide innovative real estate investment solutions for investors, as well as growth opportunities, as part of the newly created entity," O'Connor said.
Following the vote, AMP Capital Funds Management will cease to act as the Responsible Entity for ADPF, and a transition for unit-holders will commence.
The property management for ADPF's fully-owned industrial properties, as well as fund and support services, will be transitioned over the next few months. AMP Capital will continue to property manage assets held by ADPF that are co-owned with other AMP Capital managed funds.
In support of the merger, Dexus has agreed to contribute funding to facilitate liquidity for ADPF investors and protect DWPF from value dilution resulting from transaction costs. 
Dexus and DWPF have developed a transaction structure that addresses the needs of ADPF unit-holders seeking to redeem while maintaining the strength and liquidity of DWPF.