The Lendlease managed Australian Prime Property Fund Retail (APPF Retail) has reached agreement on the sale of CS Square in Victoria to DeGroup for circa $136.5 million.
CS Square is a 25,308m2, triple-supermarket and discount department store (DDS) anchored shopping centre situated in the Caroline Springs Town Centre, 20km north-west of Melbourne's CBD. The centre underwent an expansion in 2019.
APPF Retail attracted a high level of interest from prospective buyers for CS Square, which was sought after due to its town centre location in Caroline Springs, value-add potential and mix of quality tenants.
The Chairman of DeGroup, Colin DeLutis commented, saying: "We have been following the performance of CS Square for a long period of time and feel that it is a perfect fit for our high-quality portfolio of convenience and service focused centres. We also see a major opportunity to take advantage of the current market dislocation in pricing between sub-regional yields and bond rates, which we expect to continue for some time to come.
"CS Square is a significant asset with exceptional growth potential in one of Melbourne's key growth areas. The defensive nature of the asset is further strengthened due to its significant proportion of income derived from national businesses and importantly a centre WALE in excess of seven years," said DeLutis.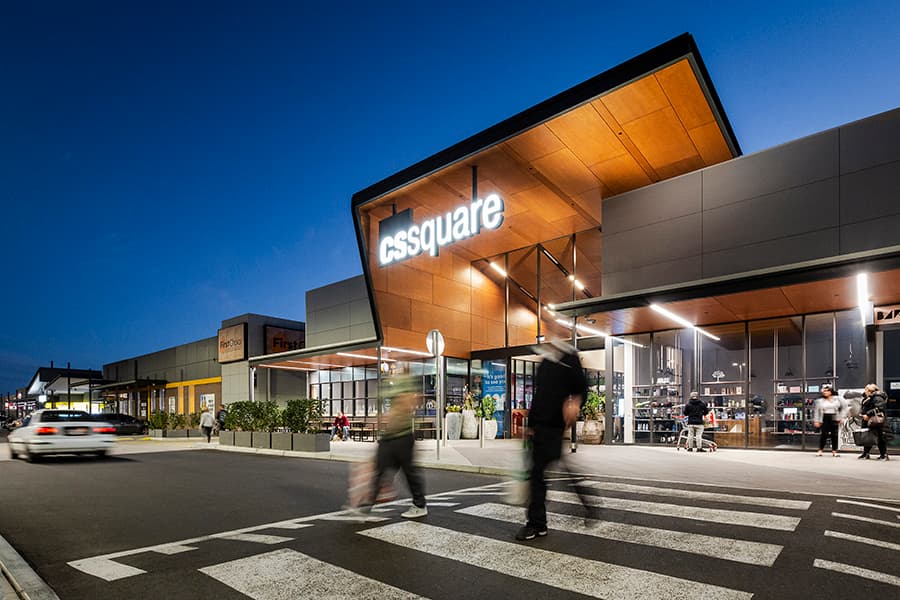 The sale included CS Commercial, (1,603m2) a complementary mixed-use precinct opposite CS Square and 1.28-hectares of strategically held vacant land in two separate lots.
"The strategic divestment of CS Square represents a strong result for investors, especially in light of recent market conditions," said Anne MacSporran, Fund Manager, APPF Retail. "The outlook for Australian retail remains positive with sales stabilising post pandemic. With the sector undergoing an evolution in response to changing consumer trends, APPF Retail is progressing its urban growth centre strategy, positioning our core assets to capitalise on mixed use opportunities that will cater to future lifestyle, technology and shopping needs."
Lachlan MacGillivray of Colliers and Carl Molony of Stonebridge Property Group managed the sale.
"As anticipated, the campaign attracted incredible market demand owing to the quality of the asset, its strong underlying fundamentals and value-add potential," said Lachlan MacGillivray, Head of Retail Investment Services at Colliers. "We received unprecedented bidding from high net worth private investors, institutions, syndicators and international investors looking to partner with domestic managers."
"This premium offering represented an extremely rare opportunity to acquire an institutionally developed and owned town centre asset within a high growth area of metropolitan Melbourne," added Carl Molony, Partner of Stonebridge Property Group.
"It was evident during the campaign that a meaningful inflection point has been reached with quality, well anchored sub-regional retail becoming recognised for its relative value in comparison to other more aggressively bid sectors."