Despite the challenges that came with 2020, Castle Towers succeeded in delivering two major upgrade projects – an upgrade of the Piazza alfresco dining precinct and an upgrade of Levels 2 & 3 – enhancing the ambience, convenience and design of the Centre. 
The Piazza, Castle Towers' popular dining and entertainment precinct, underwent a significant refurbishment, introducing a year-round weather protectant 'open-air' roof and a ring of lush leafy plants and landscaped features, as well as an upgrade of the tiles, paint, lighting and columns.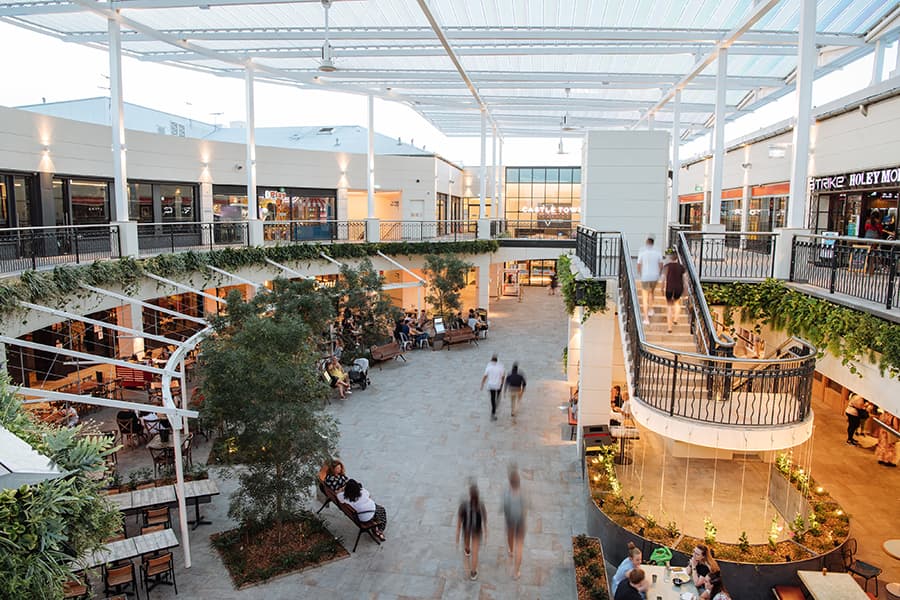 Alongside the major upgrades, which elevated the design and ambience of the area, the new roof covering further extends the precinct's appeal – whatever the weather – contributing to the night-time economy of the local area. 
"In designing this space our team also recognised the innate benefit in bringing nature into the space, complementing the relaxed and light-filled area and further encouraging our community to enjoy and unwind within the precinct all year round," Castle Towers Centre Manager, Eddie Paynter said. 
"In an ongoing partnership with living infrastructure specialists, Junglefy, we planted a ring of lush, leafy plants encompassing 19 different species and totalling 1,752 individual plants, creating a living evolving barrier that helps to reduce reflected heat from the hard surfaces without encroaching on valuable floor space for dining and foot traffic."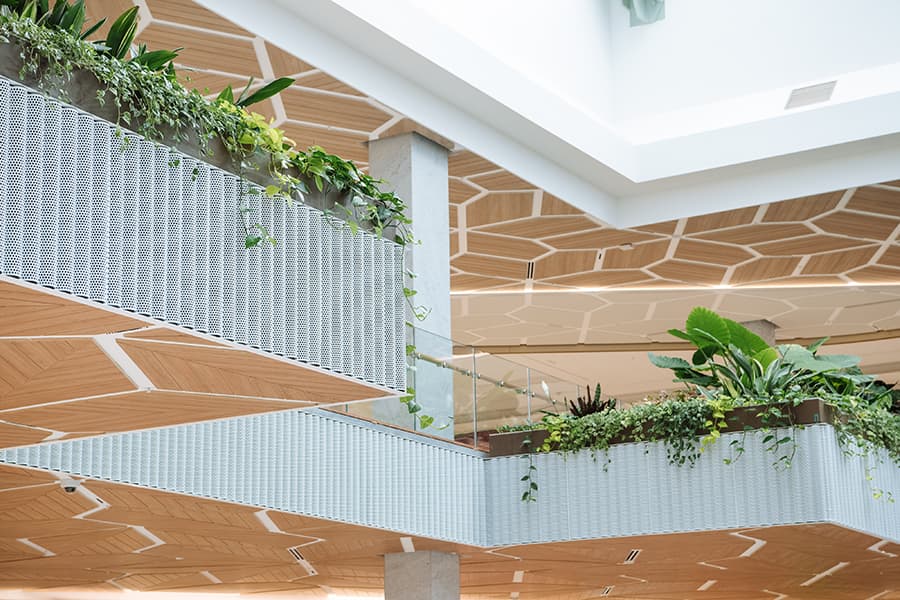 Junglefy Managing Director and Founder, Jock Gammon, said this green wall was not only aesthetically pleasing, heat reducing and space saving, but provides an all-important connection to nature for the public, that reduces stress and softens the urban environment. 
"Junglefy are passionate about bringing plants into urban areas to enrich communities and create healthier cities. Plants look great and add life to our cites but they do more than this; they bring nature into our everyday lives and create places for interaction and social connection," Gammon said.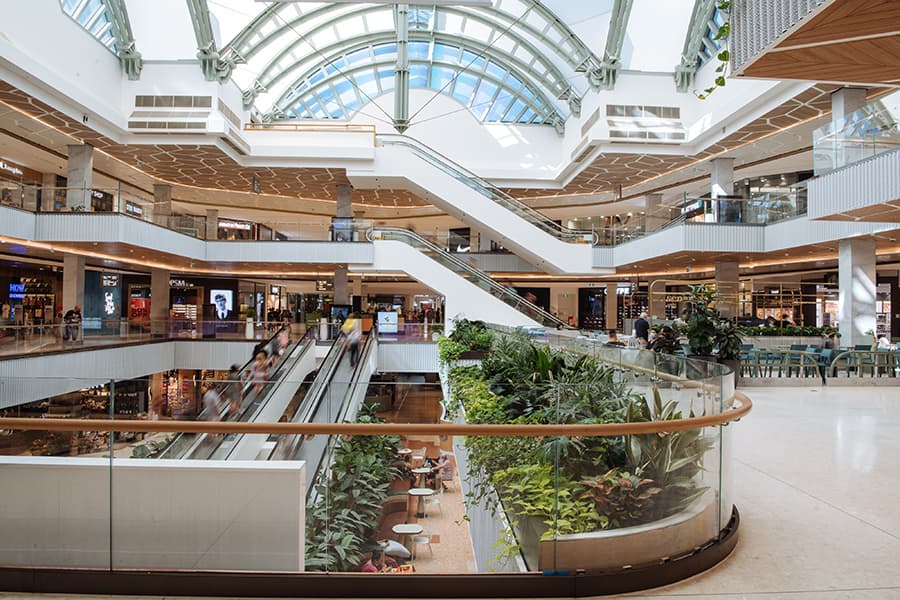 In addition to the Piazza, works to refurbish the common mall areas in and around the central void on Levels 2 and 3 are complete – extending the dynamic design of the Level 1 Metro Mall and Fresh Food precinct to the upper levels. 
Paynter, commenting on how proud he was of the team in their ability to deliver two complex upgrade projects during a global pandemic said:"While the year saw unprecedented challenges, including the need to quarantine contractors and adjust the program in accordance with evolving restrictions, our ability to deliver these projects on time is a true example of our team's long held commitment to provide exceptional spaces and experiences for our customers."