Frasers Property Australia's quest to create the world's most sustainable shopping centre at Burwood Brickworks has been fulfilled. The International Living Future Institute (ILFI), the global authority that administers the Living Building Challenge (LBC), has announced Burwood Brickworks has formally achieved Living Building Challenge Petal Certification.
No other retail centre development globally has ever attempted the LBC, making Frasers Property the first organisation in the world to achieve Living Building Challenge Petal Certification for a retail centre.
"This was a benchmark-altering aspiration that we knew would push us, and the industry, to create buildings that deliver a net benefit to the environment and the community. Reaching Petal Certification was certainly challenging and the pathway to achieve the remaining three Petals, and therefore full Living Building Challenge Certification, will continue to challenge us, as it should," said Anthony Boyd, CEO, Frasers Property Australia.
"The vision for Burwood Brickworks was to redefine sustainability in retail by challenging ourselves in new and uncomfortable ways," Boyd explained. "It meant exposing ourselves to possible failure, inviting new levels of scrutiny, balancing commercial feasibility, challenging our project partners to take the journey with us, and investing time and resources into working with our tenants, so they could play their essential role.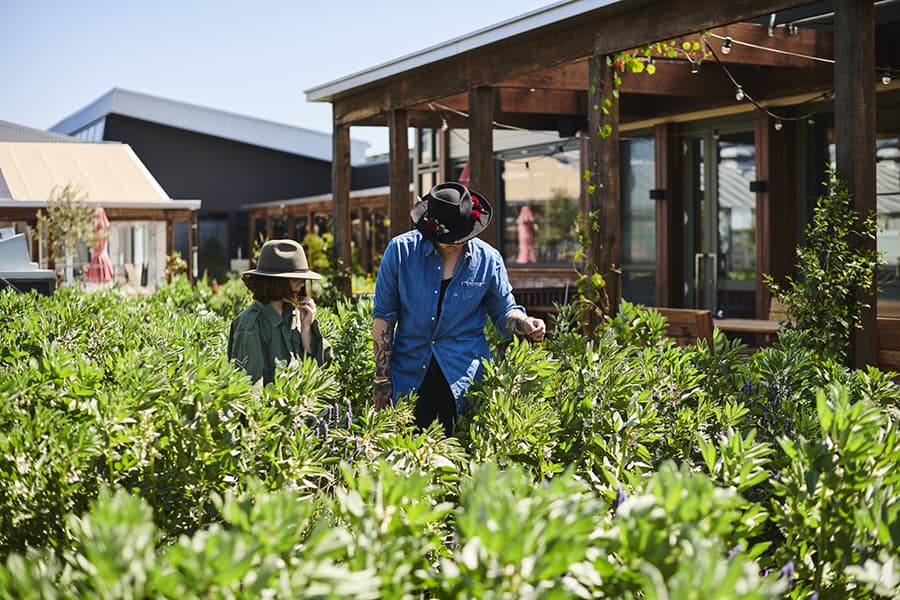 "We're grateful to our family of retailers at Burwood Brickworks for embracing the LBC. For some retailers, the requirements of the LBC necessitated a complete re-imagining of their fitout and operations and then, a few months after the centre's opening, COVID-19 hit. And yet, our retailers showed inspirational perseverance and a commitment to collaboration that has been instrumental in Burwood Brickworks fulfilling its potential to become the world's most sustainable shopping centre," he said.
"The lessons we've learned through the Living Building Challenge process, and the knowledge we've committed to sharing through the industry, will reveal new paths to better sustainability outcomes not only for our projects, but also the industry at large," said Boyd.
The LBC is the most advanced measure of sustainability in the built environment. It requires developments to have a net positive impact by challenging them to operate as cleanly, beautifully and efficiently as nature's architecture. Using the motif of a flower, the LBC is organised into seven performance areas called Petals.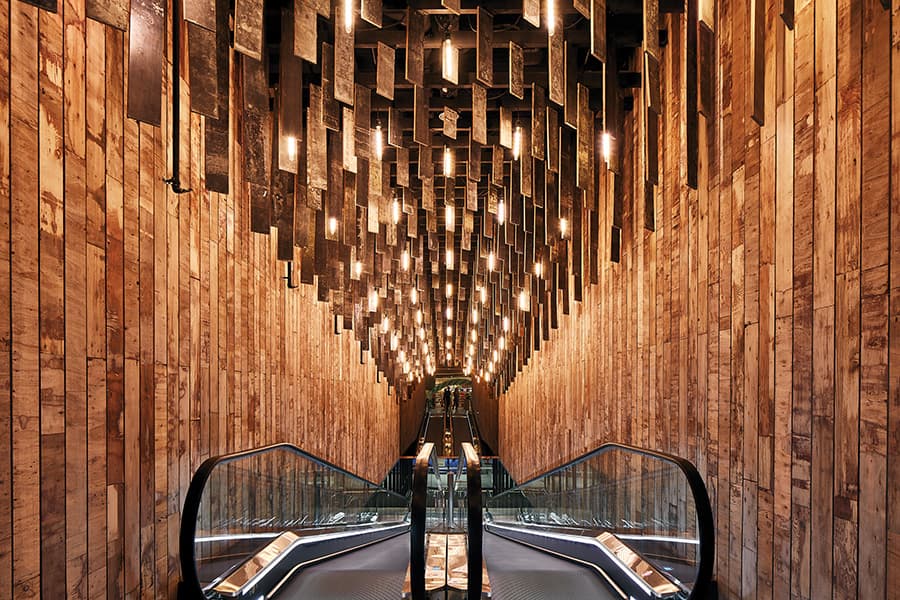 The Petals independently audited and now achieved by Frasers Property for this certification refer mainly to the built form of Burwood Brickworks – namely the Place, Materials, Health & Happiness, and Beauty Petals.
The remaining three Petals – Water, Energy, and Equity – relate to the centre's operation over time, and these have been impacted by COVID-19 trading restrictions and lockdowns. These Petals must also be independently audited, based on 12 months of operational data, for the centre to achieve full Living Building Challenge Certification.
Assuming an undisrupted 12 months of 'typical' operation, Frasers Property is targeting achieving certification for the three remaining Petals in late 2022.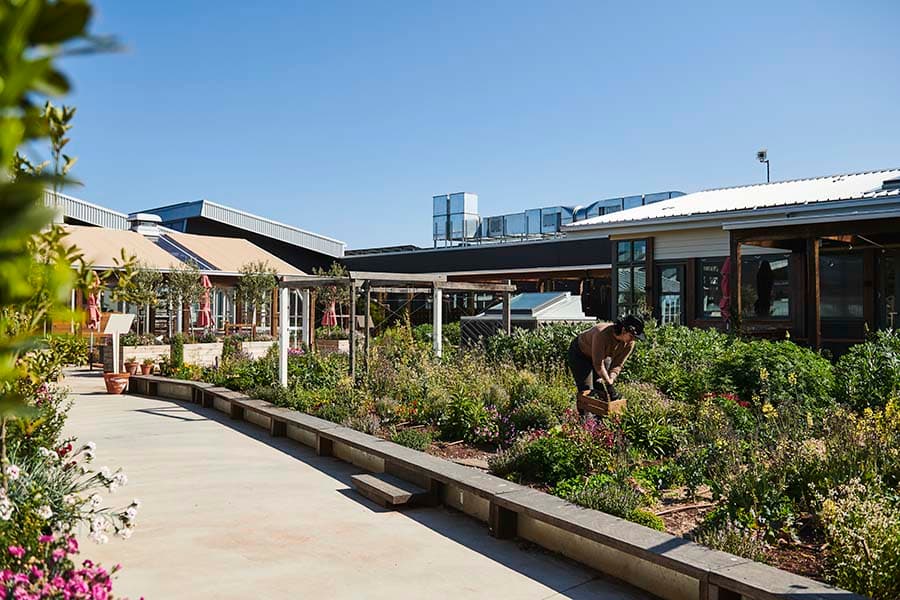 One tenant that plays a key role in meeting the Living Building Challenge is acre Burwood, one of the largest urban agricultural projects in Australia spanning 2,000m2 of rooftop.
Luke Heard of acre Farm & Eatery said to be part of this major global sustainability achievement is a source of immense professional and personal satisfaction. "This project is an example of individuals and organisations being willing to push the boundaries to unlock new sustainable possibilities. What we've learned on this journey will help not only our business, but also other business operators and property development companies to make a positive impact on the places they occupy and the communities they're a part of."
A key outcome of the commitment to shared learning is the development of the 'Greensheet', a comprehensive building materials database of products vetted and used at Burwood Brickworks. The Greensheet will be publicly launched soon and will become a fluid and freely-available contribution to the industry, and a foundation for organisations embarking on LBC projects in the future.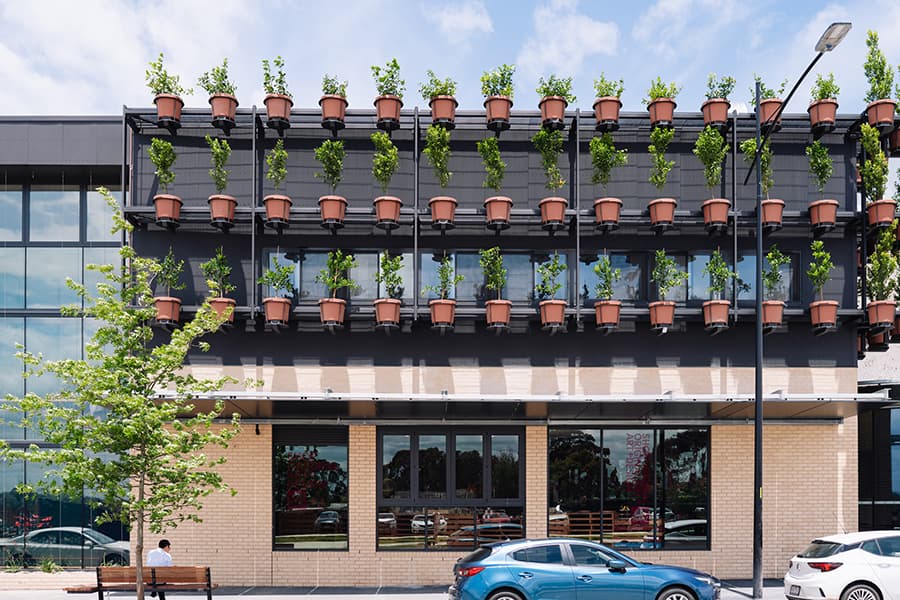 The Greensheet has been a solid underpinning to a Healthy Materials campaign led by the Living Future Institute of Australia (LFIA), the Australian arm of the International Living Future Institute. Laura Hamilton-O'Hara, CEO, LFIA said the partnership with Frasers Property that began five years ago has now achieved a world first.
"It was incredibly courageous and pioneering of Frasers Property to take up the challenge and turn ideas into reality. The result is a world-leading, award-winning retail centre that anyone can experience," Hamilton- O'Hara said.
"Burwood Brickworks sets a new benchmark for our industry but perhaps, more importantly, it defines a pathway for others to follow. Congratulations to the entire Burwood Brickworks team on the Petal Certification," she said.
Burwood Brickworks shopping centre has been designed by Melbourne-based NH Architecture, with creative input from Russell & George. Hacer Group were appointed as Principal Contractor to ensure the construction met the rigorous design requirements that the Living Building Challenge demands.