After a three month closure, July marks an important month for the entertainment and film industry when cinemas are permitted to reopen – with hundreds of cinemas ready to open their doors across the country in response. In most states, the number of people allowed inside venues will be determined by the one person per four square metre rule, so cinemas will need to adjust operationally to cater for the new social distancing environment. 
Cinema operators are hopeful that customers will flock back to the big screen, with a number of new blockbusters being released over the next coming months. Cinemas will open just in time for the mid-year school holidays across Australia, while New Zealand saw an earlier return with restrictions lifting in mid-June.
Michael Hawkins, Executive Director, of the National Association of Cinema Operators-Australasia said: "The movie business has faced-off against many adversaries over the years – world wars; depressions; the Global Financial Crisis; television, video and DVD; and piracy to name a few – and has not just survived but thrived, for one simple reason – the cinema experience is unique.  The coronavirus pandemic is unprecedented in its scale and impact, but this too shall pass – and when it is safe to reopen and populate our cinemas, there will be a raft of excellent movies for our patrons to enjoy."
"Our thoughts are with our 17,000 employees and their families at this challenging time. Likewise, we acknowledge the many industries affiliated with cinemas in Australia and impacted by our closure – film distribution companies, trade and equipment suppliers, cleaners, landlords, cafés trading outside cinema complexes – some 93,000 people or more. We look forward to them all re-joining us as soon as we are able to reopen." said Hawkins.
A survey by Event Cinemas of more than 20,000 active cinema-goers showed that once cinemas reopen, 94% of respondents intend to visit just as frequently, if not more often, than they did previously.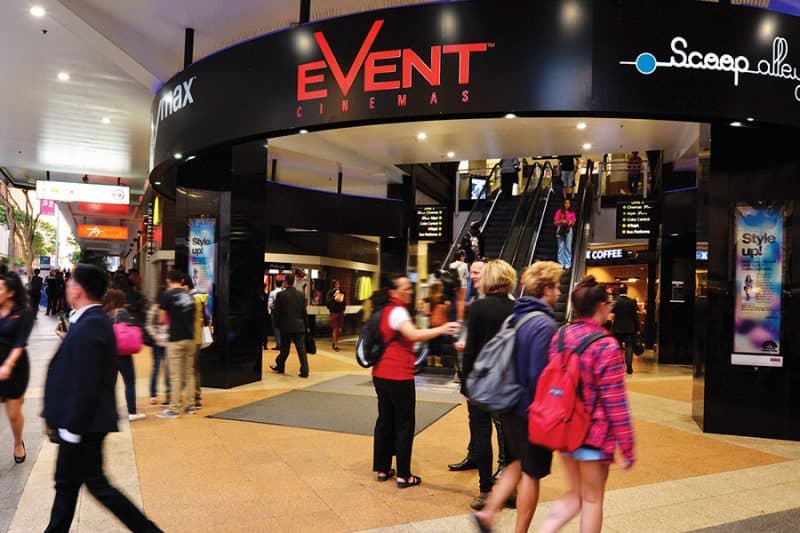 Val Morgan announced its Event Cinema network is scheduled to be active across the country by 2 July, in-line with the lifting of government restrictions. The opening of cinemas will coincide with the school holiday period with the anticipated release of the thriller, Tenet, and Disney's live-action Mulan.
Guy Burbidge, Managing Director of Val Morgan said: "Cinema is a powerful AV channel centred on show-stopping, blockbuster content in a premium, distraction-free environment. Australians love going to the movies and we anticipate strong audience return over July. Cinemas have long delivered an unrivalled shared social and cultural experience, which has been truly missed by Australians in the last three months. We are delighted that we'll soon be able to connect iconic brands to these highly-engaged audiences with the best content on the planet."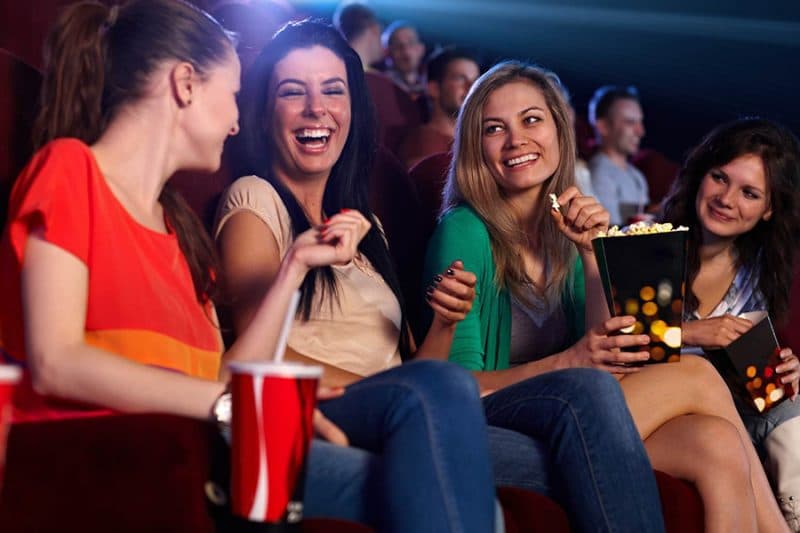 Event Cinemas' Cinebuzz Insights research shows considerable pent up consumer demand. The forward content slate is also very strong over the July – December period and includes Wonder Woman 1984, Black Widow, No Time to Die and Peter Rabbit 2.
"New Zealand lifted restrictions more quickly than Australia and has seen a rapid recovery in audience numbers. Ticket sales have increased at an average rate of +90% week-on-week for the last 3 weeks", he said.
"Locally, we have seen incredible results for drive-in cinemas, which have delivered record box office weeks via a combination of classics and recent releases. All of this points to a positive future for the sector," Burbidge said.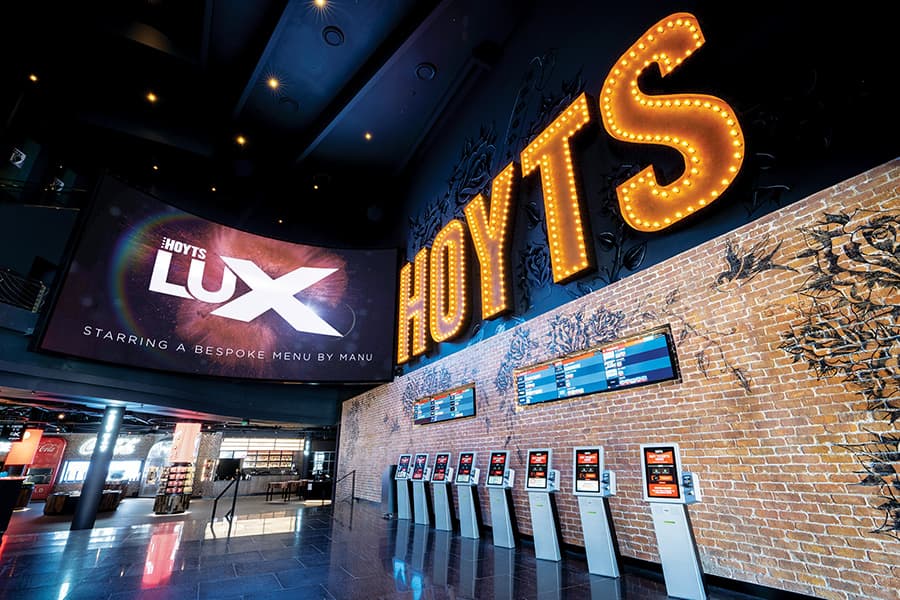 In May, Shopping Centre News spoke with HOYTS Group President and CEO, Damian Keogh AM, as he discussed the impacts of COVID-19 on the business. In his interview, he said: "The sooner we can create a safe environment for people to begin to re-establish their normal life patterns, I have no doubt that retail and cinema will bounce back and bounce back strongly. There is a great line up of movies coming over the next few years. HOYTS has invested significant capital to renovate and build new cinemas that are world leading and provide a great customer experience."
A statement from HOYTS Cinemas also said: "We are excited to re-open our doors and for the opportunity to welcome guests back to enjoy the outstanding experience that HOYTS offers. Subject to respective restrictions at a State level, we are aiming to reopen our cinemas in Australia on Thursday July 2, but we will continue to consider this in light of ongoing developments. We have been advanced in preparations to ensure guests and team members are in the safest possible environment. These measures include additional staff training, temperature checks for staff, additional cleaning protocols, in-cinema seat separation (chequerboard style), encouragement for online bookings and social distancing. We will continue to exercise caution with regards to our re-opening strategy to ensure it is in line with the most up-to-date state government advice."
Movies screening on at the HOYTS reopening are those that were released just before the initial stages of the COVID-19 pandemic plus audience favourites including Jojo Rabbit, Bloodshot, The Gentlemen, Sonic The Hedgehog and more. New release movies such as Tenet, Mulan, and Wonder Woman 1984 are slated to be released in the coming weeks and months.
Palace Cinemas, Australia's largest independent cinema group, will also reopen its doors nationally from July 2 with a full slate of new release films, as well as improved operating procedures to protect both patrons and staff. New safety procedures include capped cinema capacities and seating allocation which will allow friends and families to remain seated together while distanced from other bookings.
Palace Chief Executive Benjamin Zeccola said the chain wanted to reopen with new releases rather than films that had already screened in cinemas or were available online.
"Going to the cinema means you are seeing it first, in state of the arts surroundings, and as the director intended it. Movie lovers have been vocal about their enthusiasm to come back tothe cinema experience, and we can't wait to serve them. As the first cinema-circuit to close its doors ahead of government mandates in mid-March, Palace marks its reopening with the same effort and care to protect patrons and staff, and is proud to have withstood this turbulent period without a single staff redundancy."
Additional measures at all Palace Cinemas will include staggered screenings to avoid unnecessary congestion in foyers, the provision of hand sanitiser stations at cinema entrances and points of sale, contactless payment, and requesting where possible to book online or phone. Palace has secured several new releases to reopen with: including critically acclaimed international dramas A White Day and Bellbird; Elisabeth Moss starring bio-pic Shirley, and the star-studded The Burnt Orange Heresy. Palace also plans to resume the French Film Festival program that it was forced to halt in March.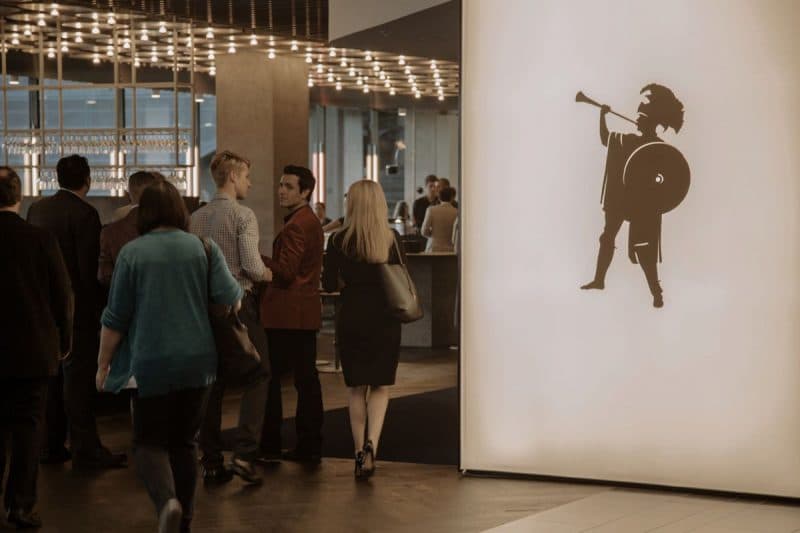 Reading Cinemas has confirmed it will re-open to the community in Victoria on June 22, so movie-goers can once again enjoy the full cinematic experience in a safe, clean environment.
To preempt the opening an online movie trivia night hosted by Reading Cinemas and Melbourne radio funny man Marty Fields was held on Thursday 11 June. A fun night was had for movie buffs, with singles, couples, teams and families competing for a range of prizes including a year of free movies at Reading Cinemas at Burwood Brickworks for the winner and a friend.
With reduced cinema capacities, staggered sessions, spaced out seating and more hand sanitiser stations, visitors can be assured Reading Cinemas at Burwood Brickworks will be a safe, comfortable and fun place to catch a flick.