Vicinity's Bayside Shopping Centre in Melbourne's south east has welcomed a new COVID-19 vaccination hub, the first of its kind in Victoria. 
Taking advantage of Bayside's strategic location in the heart of Frankston City in Melbourne's south east, the Frankston Community Vaccination Hub benefits from the centre's convenient transport links, abundance of parking and central location, providing easy access to over 500,000 local residents.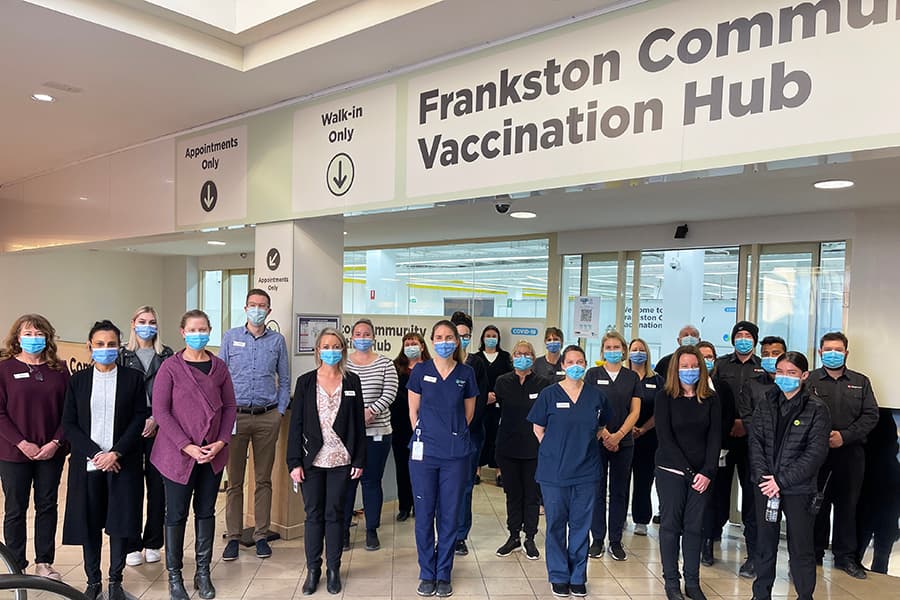 Administered by Peninsula Health, the hub is expected to deliver up to 1,200 vaccinations per day, including both the Pfizer and AstraZeneca vaccine. Bookings can be made through the Department of Health website and hotline. Additionally, there is a small number of walk-in appointments available for people aged 60 and over, for the AstraZeneca vaccine. 
Helen Cooper, Executive Director of Operations at Peninsula Health, said: "We are pleased to have opened the Frankston Community Vaccination Hub at Bayside Centre, where we are able to provide this important service in a central, easy to access location for our community. To find out if you are eligible to receive the COVID-19 vaccination and to make a booking, please go to the Department of Health website." 
The rapid installation of the new Bayside vaccination clinic was made possible by utilising over 2,900m2 of temporarily available space ahead of the centre's upcoming redevelopment works to add new state-of-the-art office space, new outdoor dining, and a remix of centre retailers, as part of Vicinity's long-term mixed-use strategy. 
Demonstrating its commitment to supporting the communities its centres serve, the installation of the Bayside vaccination clinic follows Vicinity's successful partnership with state governments across Australia to support the installation of multiple centre-based testing sites.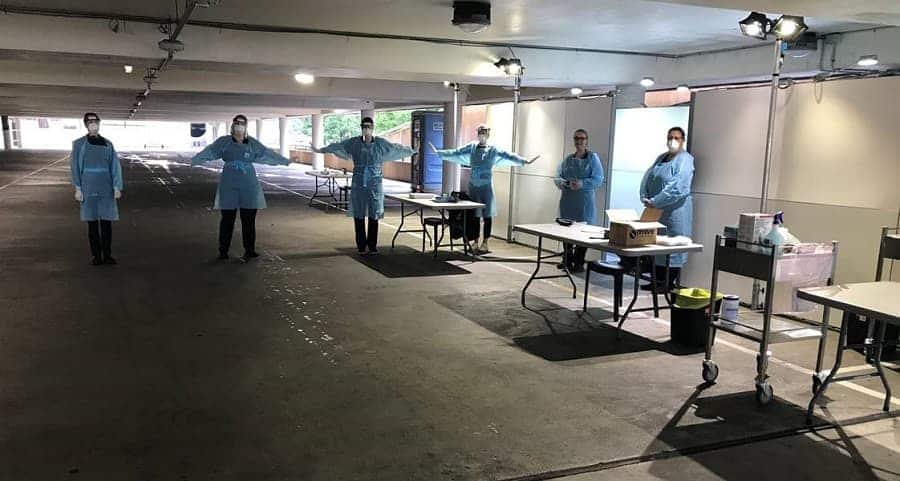 The Shopping Centre Council of Australia (SCCA) has previously offered to support the vaccine rollout, first made to chief medical officers and state governments earlier in the year. 71% of the population resides within 5km of an SCCA shopping centre, 88% within 20km. The centres are able to supplement health services with the provision of utilities, storage facilities and relevant infrastructure such as vehicle parking and other access requirements.