Vicinity Centres continues to grow its diverse retail offering with the official opening of an Emporium Melbourne studio by design-focused premium automotive brand, Genesis.
The innovative Genesis concept studio, opened to the public at the end of June 2021 and breaks new ground as the first automotive brand to take advantage of Emporium Melbourne's CBD footprint.
Melbourne's first Genesis Studio leverages the unique audience provided by Emporium Melbourne, attracting not only convenience shoppers within the CBD precinct but consumers travelling and seeking leisure, entertainment and luxury brand experiences, enhancing Genesis' brand awareness.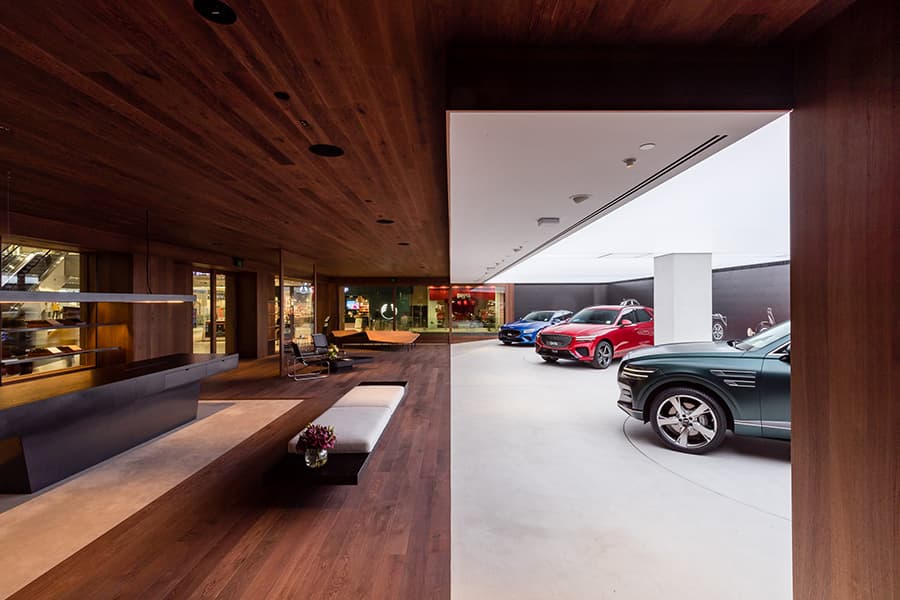 "The new flagship Melbourne Studio showcases the latest Genesis luxury models in an artistic environment, whilst providing an exceptional customer experience, which is at the core of the Genesis Brand's philosophy," Jun Heo, CEO Genesis Motors Australia said.
"Genesis is focused on sustainable sales growth. We are building momentum locally with an expanding retail presence and exciting new models are on the horizon."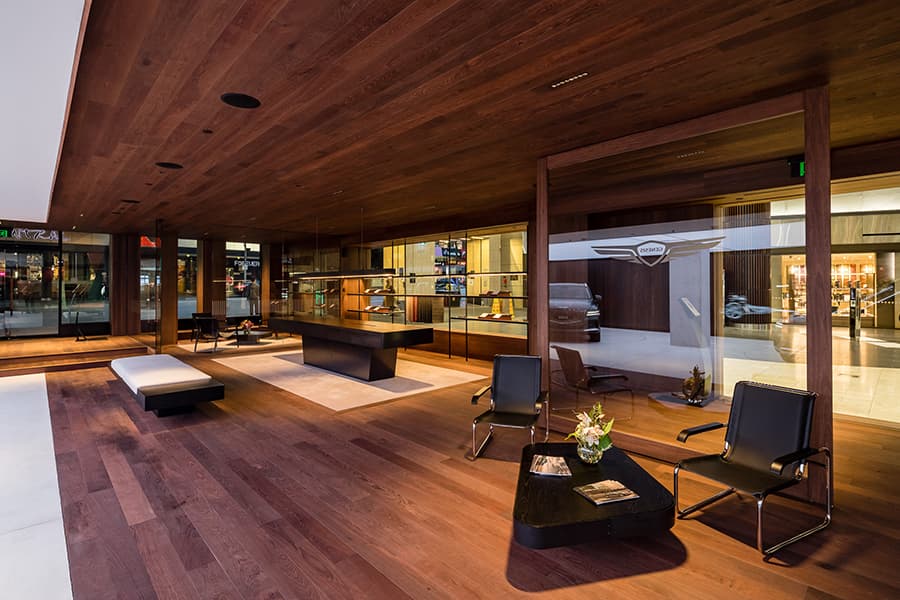 Set over one level, the minimalist inspired Melbourne Studio evokes the Korean aesthetic philosophy of the "Beauty of White Space" as your attention is drawn to the striking 18 metre floor to ceiling LED backdrop which envelopes the Studio's main display area.
The minimalist Studio design is further complimented with floor to ceiling dark wood panelling and burnished concrete interior finishes, providing the perfect canvas to highlight the Genesis vehicles on the floor.
The Genesis Studio is now open to Emporium Melbourne shoppers and is on the Ground Floor at the Lonsdale St entrance.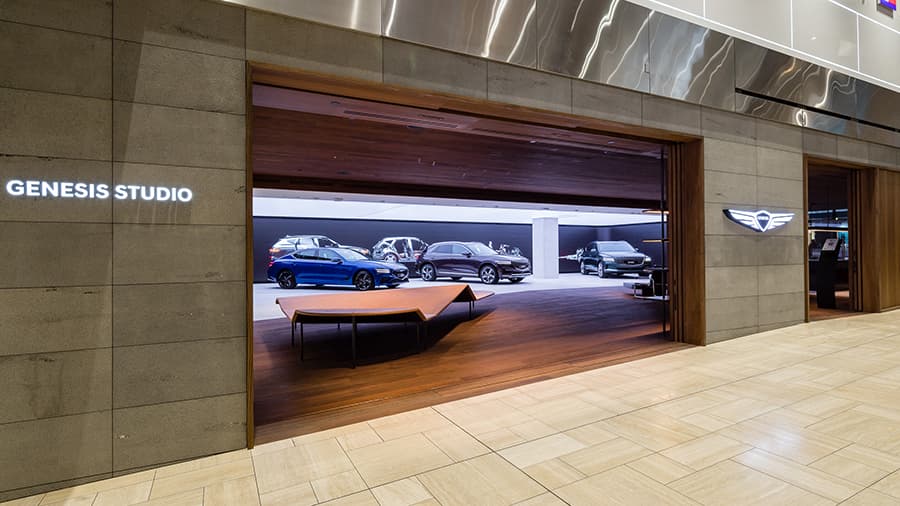 Vicinity Centres' Chief Operating Officer, Peter Huddle, said the growing migration to shopping centres from new and emerging segments demonstrated the important role physical stores played in the customer purchase journey.
"The retail environment and consumer preferences are changing, but physical retail remains a key part of the mix for brands, both in the purchase funnel but also in showcasing and educating customers as part of a brand awareness piece," said Huddle.
"And by strengthening our portfolio with strategic partnerships and pioneering brands, Vicinity Centres continue to deliver a truly unique and diverse retail experience."
Vicinity's 61-centre national portfolio has welcomed a diverse range of new business segments in recent times including cinemas, public service centres, e-sports arenas, health clubs and automotive studios.
Genesis Studio is the latest in Emporium Melbourne's diverse offering, with 160 leading international and speciality stores, dining and food boutiques bolstered by exclusive recreation and entertainment offerings including KĀYA Health Club and Fortress Melbourne.