AsheMorgan today announced the signing of Nesuto Docklands Apartment Hotel as a milestone expansion to Melbourne's The District Docklands mixed use precinct. The signing marks the first time Nesuto has partnered with Australian real estate investment firm, AsheMorgan which is the owner of The District Docklands, Melbourne. The total investment of the new build apartment hotel is $100 million.
The 211-key apartment hotel designed by Melbourne based Fender Katsalidas Architects will feature 58 x 1-bedroom, 20 x 2-bedroom and 133 studio apartments.
CEO of The District Docklands George Karabatsos said: "The addition of Nesuto Apartment Hotel forms part of our long-term vision to create a modern urban village at The District Docklands. The welcomed partnership adds another layer to our expanding community hub where people can live, work and play all in the one place and is another vote of confidence from a strong accommodation player in support of our long-term strategy of the broader precinct,"
"Despite current market conditions, we are confident retail and tourism remains crucial to Victoria's rebuild post-COVID-19. As a multipurpose destination, we will ensure The District Docklands continues to attract exciting partners, retailers and most importantly, our customers who want to shop, stay, dine and be entertained. This additional $100 million investment is part of the group's continued commitment to the regeneration of the broader precinct and their ongoing investment in the Victoria economy. This development will assist in generating approximately 400 jobs" said Karabatsos.
Located at 80 Waterfront Way, Nesuto Docklands Apartment Hotel will form part of the open-air precinct of The District Docklands. The District currently hosts a diverse retail, dining and entertainment and is home to some of Melbourne's top attractions as well as Australia's most technologically advanced HOYTS cinema complex.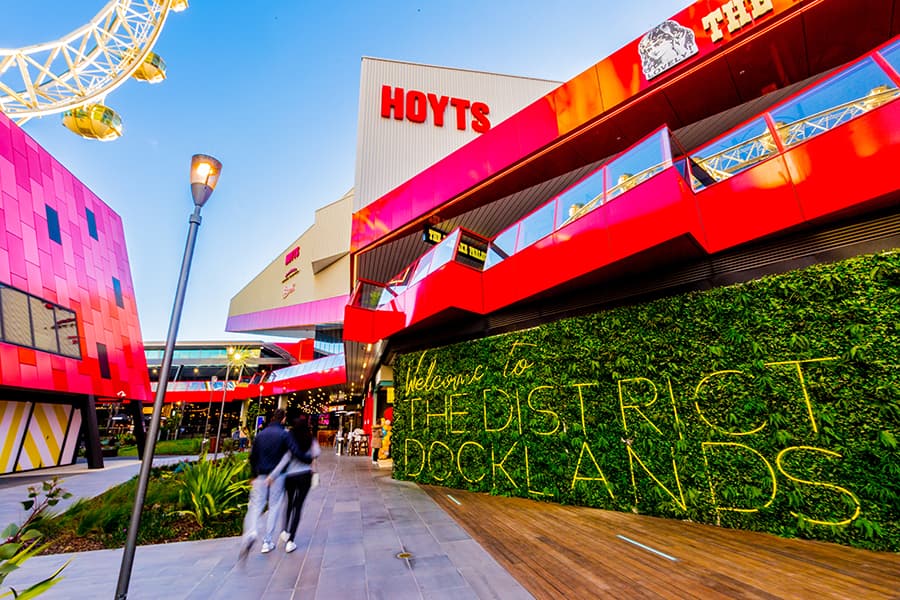 "We are pleased to partner with such a highly regarded agile hospitality business for the signing of Nesuto Docklands Apartment Hotel," said Andrew Whiteside, Development Director at AsheMorgan, "The continued investment in infrastructure and regeneration of The District Docklands is purpose built for the future. The precinct will continue to evolve into a seamless extension of Melbourne's CBD, a complete offering that attracts both leisure and corporate visitors."
The partnership sees Nesuto add its first Victorian property to its existing portfolio of 11 operating and 1 pipeline hotel and apartment hotels in Australia and New Zealand. Construction of Nesuto Docklands Apartment Hotel is expected to commence early 2021 and is due for completion by January 2023.
"Our unique hotel and apartment hotel model allowed us to completely tailor our approach to the development and deliver a property which will service the variety of needs of the mixed-use precinct" said Mark Ronfeldt, CEO of Daiwa Living Nesuto.
The District Docklands is Melbourne's open air, vibrant indoor/outdoor precinct for food, shopping, dining and entertainment. Opened in 2008 under the name Harbour Town, the centre received a $150 million facelift after it was bought by Ashe Morgan in 2014 and subsequently relaunched as The District Docklands in 2017.
In October 2019, The District Docklands launched Market Lane, the largest and most accessible fresh food precinct within a 5km radius of the CBD. Retailers at Market Lane include Woolworths, Dan Murphy's, The Butcher Club Epicurean, MarketPlace Fresh, Empire Asian Supermarket, China Bar and a number of independent retailers.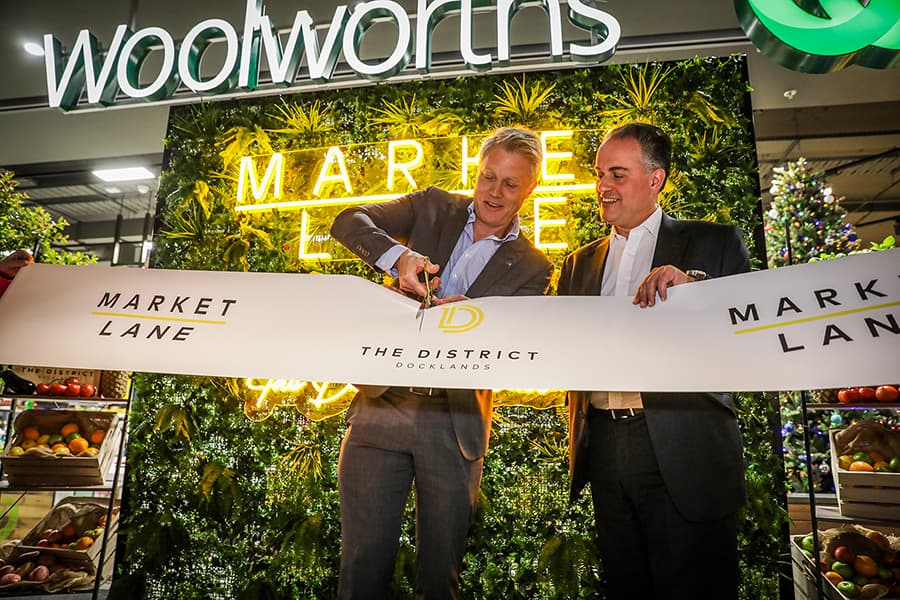 Today, the shopping precinct is home to more than 120 retailers including internationally recognised and loved brands UNIQLO, H&M, Skechers and Kathmandu, as well as an Endota Wellness College training centre, more than 30 food and dining options and an entertainment precinct with Archie Brothers Cirque Electriq and Australia's most technologically advanced HOYTS cinema complex. The District is also home to some of Melbourne's top attractions including Melbourne Star Observation Wheel and ArtVo.
Despite the current conditions impacting retail at the moment, especially in Victoria, The District Docklands opened three new stores in July – delicatessen by Gourmet Deli House and bakery by The Humble Baker & Co. in the fresh food precinct Market Lane and Peter & Co. part of the Peter Rowland group in The District.